One of my least favorite times of day is –  dinner time. I'm not a fan of cooking or washing dinner dishes. I've found a cost-effective way to get dinner done without much work or money by taking advantage of kids eat free Atlanta restaurants. Here are our favorite go-tos!
Call ahead or ask the wait staff to confirm these kids eat free options in Atlanta because they're subject to change at any time.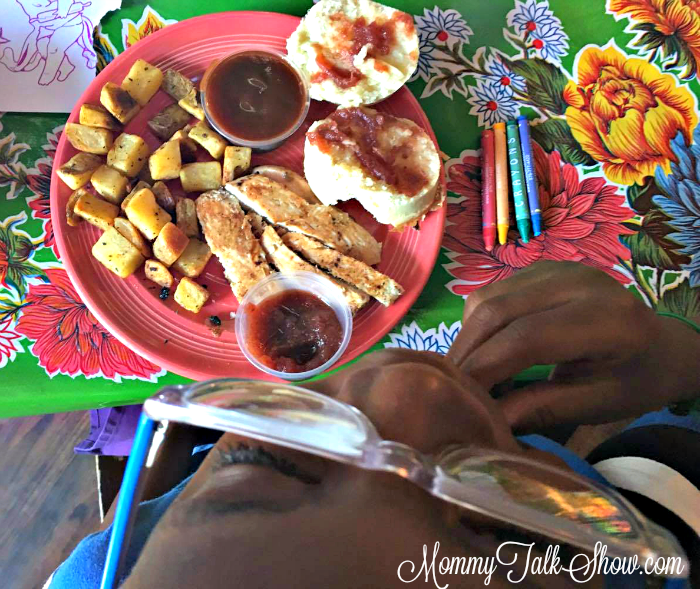 Kids Eat Free Atlanta Restaurants
IHOP
Address: Atlanta locations
Hours: Weekdays after 4 p.m.
Atlanta-area International House of Pancakes (IHOP) restaurants have kids eat free from the children's menu with the purchase of an adult meal every night after 4 p.m. This is by far our favorite dinner spot. They know us so well, we are like Norm and Cliff from Cheers at the Clairmont Road North Decatur location!
Even though A.J. is allergic to eggs and doesn't eat pancake, the chicken strips and fries are his perfect meal. There are fruit and vegetable options too, so don't let his favorite picks make you think the options for kids are limited.
IKEA
Address: Midtown Atlanta –  441 16th St NW, Atlanta, GA 30363
Hours: Lunch & Dinner
Just as much as I love the home design ideas at IKEA, I love the second floor restaurant. Although this was temporarily suspended Tuesday's kids eat free with the purchase of an adult meal is back!
This summer (2016) I was also told it's in effect daily through late-July. Ask at the register before you order just to be sure!
Aside from the full restaurant, we also stop by the cafe on the first floor for $1 ice cream cones on the way out!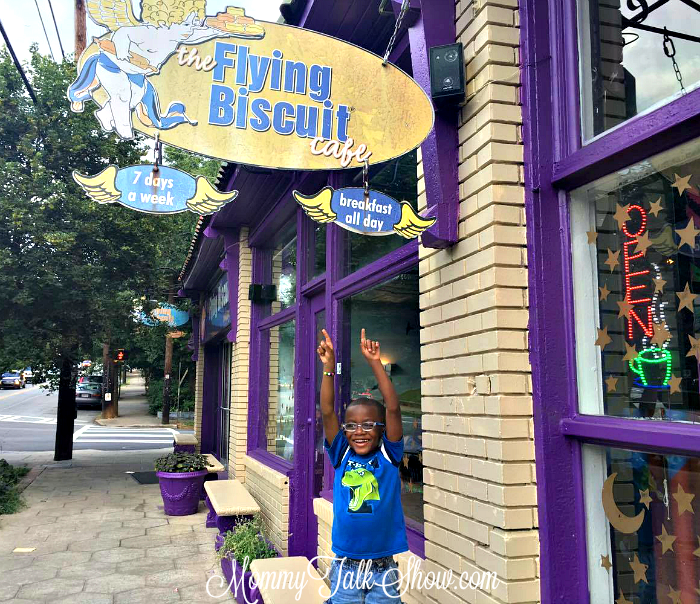 Flying Biscuit Cafe
Address: Several Atlanta locations (We've been to the Brookhaven and Candler Park)
Hours: Monday – Thursday from 4-8 p.m.
This local favorite for breakfast any time of the day is a fun, funky place to take your children because the decor and food are amazing.
Monday thru Thursday from 4-8 p.m. little ones get to eat free from the kids menu.
O'Charley's Restaurant
Address: Tucker, Conyers, Stockbridge, McDonough, Lawrenceville, Snellville and Austell
Hours: Monday – Sunday
One child eats free from the kids menu for each purchase of an adult full-price meal. Free pie Wednesday does not apply.
See the premium kids menu items for an additional price thanks to our O'Charley's Restaurant Review.
Comment below: What are your favorite kids eat free Atlanta restaurants? Have you been to any of our favorite spots?
[Tweet "See why @IHOP @FBCafe @IKEA_Atlanta @Ocharleys  are great 4 #ATL family meals"]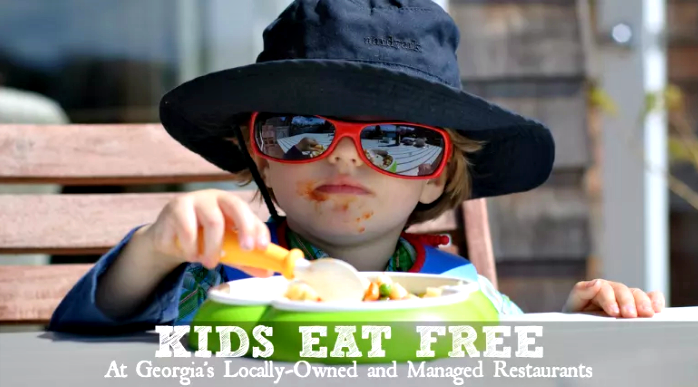 My buddy Lesli Peterson at 365 Atlanta Family has a list of locally owned Atlanta Kids Eat Free restaurants, which is a very detailed list and includes ones inside the perimeter (ITP) and outside the perimeter (OTP).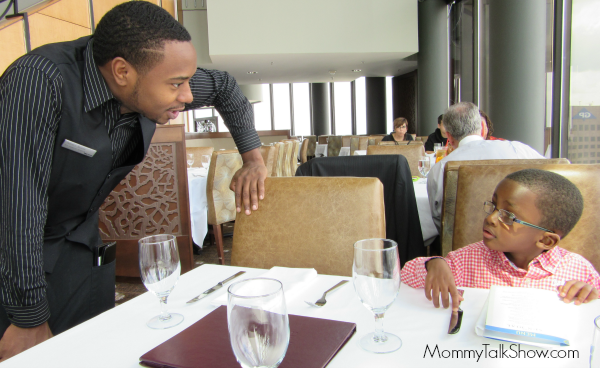 This isn't free, but A.J. had a blast at the Sun Dial Restaurant on the 72nd floor of the Westin Peachtree Plaza with its amazing views of the downtown skyline. But don't get me wrong, I also see the value in child-free restaurants for an adult evenings out.