Weekends and my husband's rare day off from work are the only time our entire family gets to sit around the table together and eat a meal. Like most families a dinner at a restaurant can blow your budget, so we look for ways to save. Kids eat free options are a simple way to keep from suffering sticker shock when you get your dinner bill. Thanks to this partnership with O'Charley's Restaurant we're showing you the kids eat free every day and adult menu options.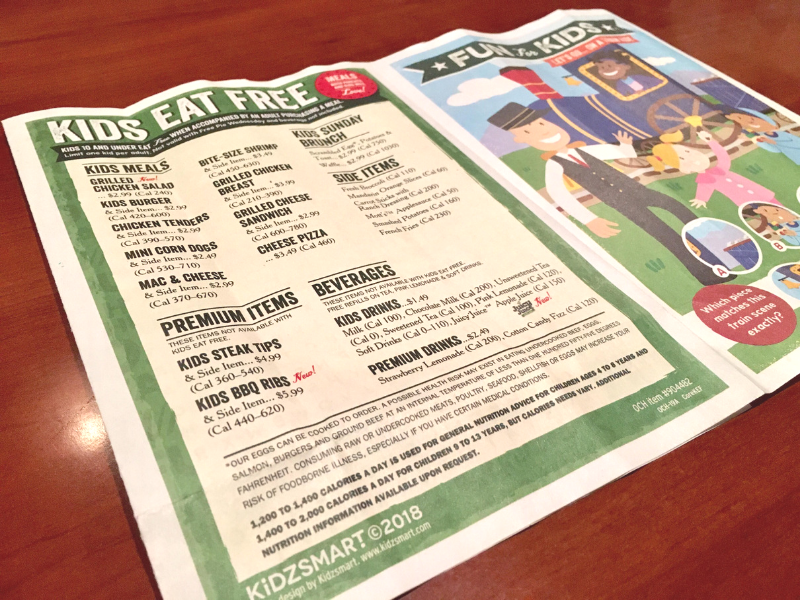 We'd just left A.J.'s late afternoon event when we headed to O'Charley's in Tucker, Georgia. It took only a few minutes to get seated and get our menus. A.J. got the kids menu featuring kids eat free options and the premium menu items. We are a family who loves ribs (as you'll see). Thanks to all of the activities inside the kids' menu, he was occupied for a few minutes while we looked over the adult menu. In just a few minutes he'd proudly completed his "hover locomotive" drawing and several puzzles inside.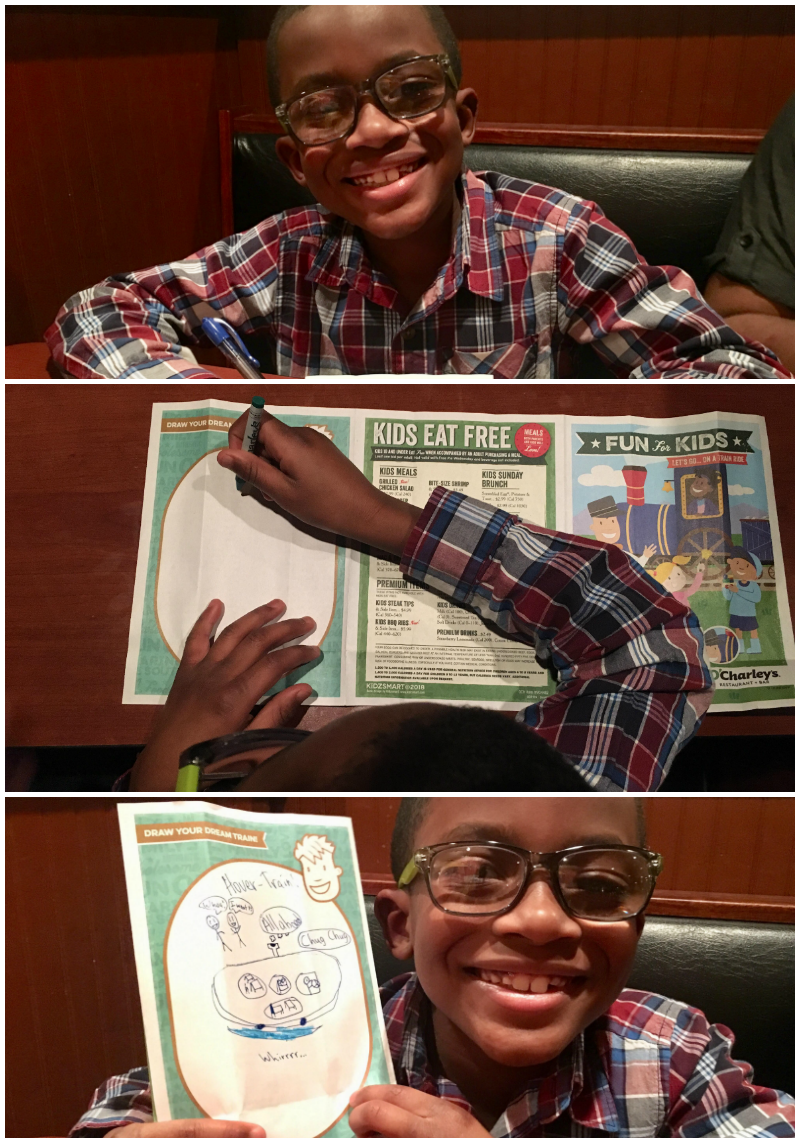 To celebrate his recent academic milestone we let A.J. order the upgraded menu option for ribs and french fries for just $5.99 which is still an affordable option. A.J. described his meal as "barbecue-y and delicious." This boy cleaned his plate and licked his fingers. My husband ordered ribs and a double order of asparagus.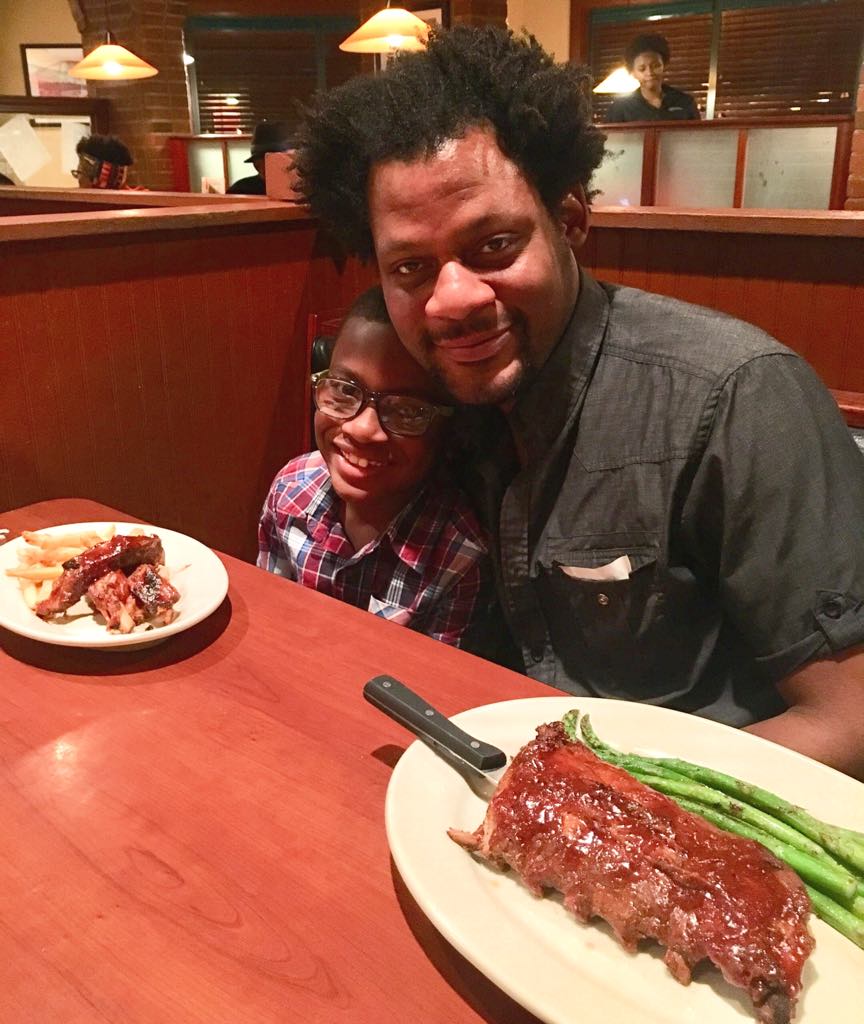 I ordered ribs and sirloin steak with mac & cheese and coleslaw as side dishes. Once my husband saw the mac & cheese, he ordered two more sides for himself. Did you know O'Charley's mac & cheese is handcrafted and made in-house? It showed that this is not a dump and mix recipe. It was cheesy and hit the spot. See how I darn there licked the bowl when I was done?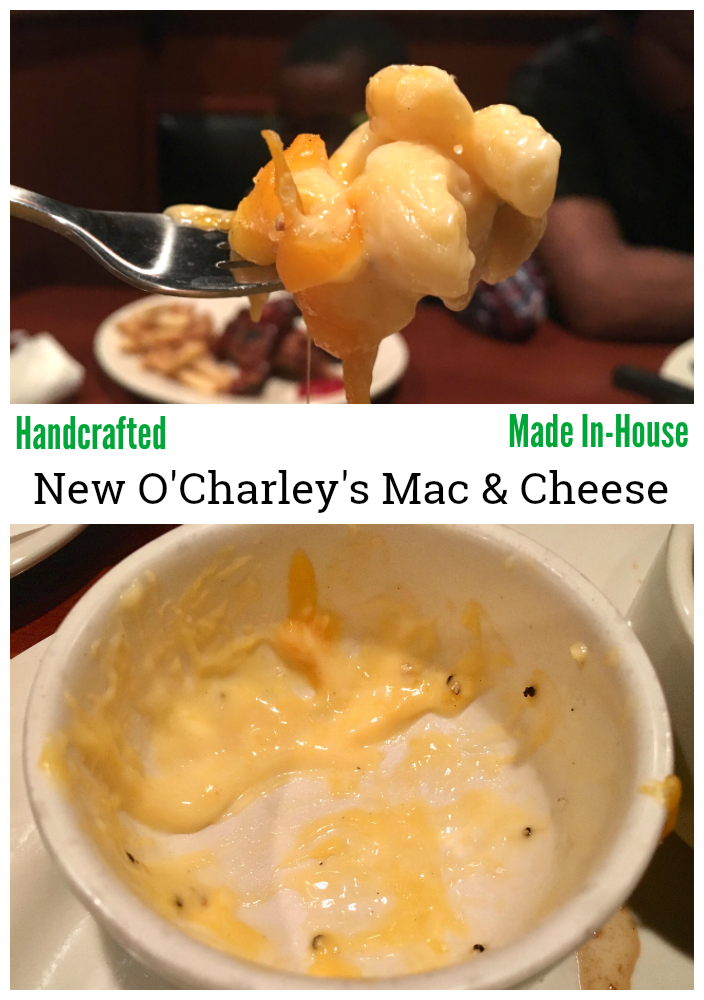 I love steak too. I typically cover it in A1 steak sauce, but I knew I had to share exactly what it tasted like. I could have ordered the Louisiana Sirloin or the Bacon & Bourbon Glazed Filet Mignon. I stuck with the medium well seven-ounce sirloin and it did not disappoint. I ate it with no additional seasoning and exactly the way the chef seasoned it.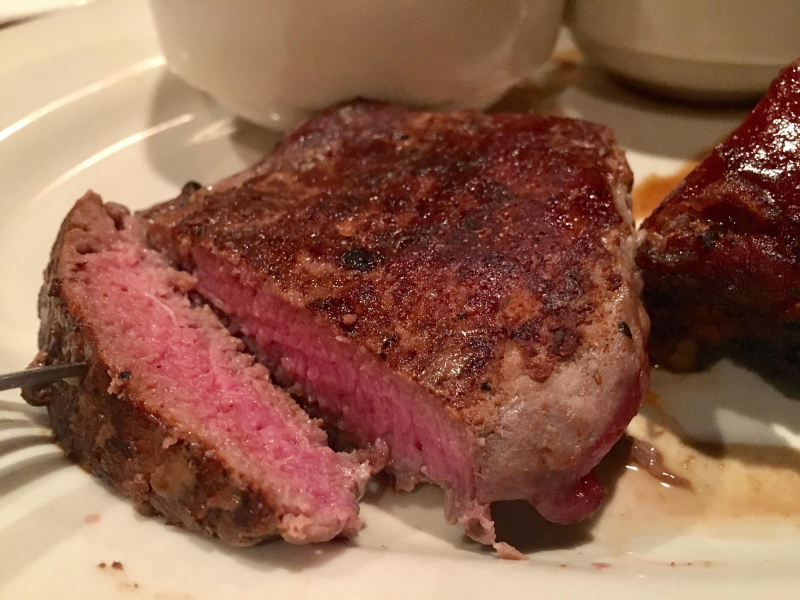 O'Charley's Date Night Duo 2019
Celebrate Valentine's Day 2019 at O'Charley's restaurants with the date night duo menu that included entrees for you and your love, with an appetizer you can share. Retweet this to spread the news!
Grab your date and enjoy Slow-Roasted Prime Rib or Grilled Salmon for just $13.99 per person with a side item of your choice. Plus, an appetizer to share (Fried Green Tomatoes or Spinach & Artichoke Dip). Available now until Feb. 17. Participating locations only. Dine-in only. pic.twitter.com/8Ewlj5y4mD

— O'Charley's (@OCharleys) February 8, 2019
Kids Eat Free Every Day at O'Charley's
We are already fans of O'Charley's kids eat free options before this partnership. Several times when A.J. had after-school activities that made getting home and making dinner by 6 p.m. impossible, so we'd swing by for dinner. Kids under 10 eat free every day at O'Charley's when they're with an adult who purchases a full price meal, so whether you're too tired to cook during the week or haven't done your grocery shopping this weekend, you can stop by with your children. Kids eat free exclusions: does not include a drink.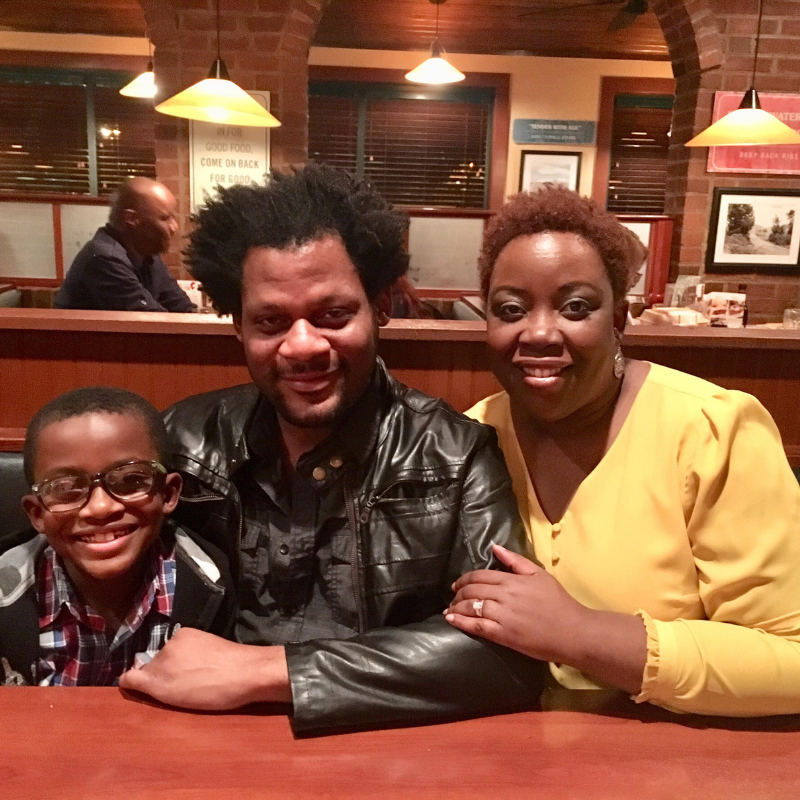 See the rest of our favorite Kids Eat Free Atlanta Restaurants.