Just in time for the dreary, Winter Break for Atlanta-area students Marvel Universe LIVE arrived in Georgia for several high-flying shows. We attended the final show at the newly designed and renamed State Farm Arena, formerly Phillips Arena. But you can still see the Marvel Universe Live Atlanta shows in Gwinnett County at the Infinite Energy Center for several dates. Here's everything you need to know!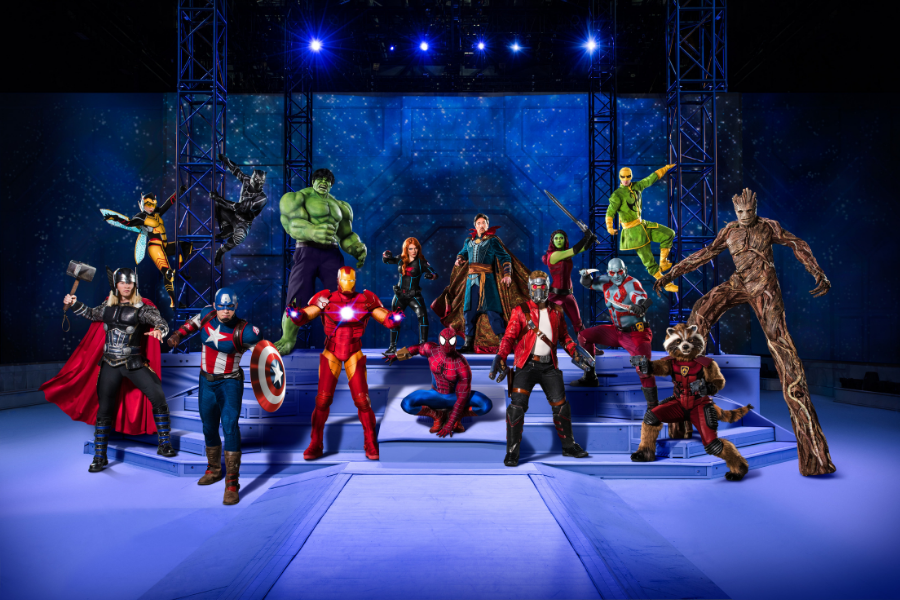 Arrive Early
My first piece of advice is to arrive early at Marvel Universe Live shows. Doors typically open one hour before the show. That'll give you time to eat, buy souvenirs, find your seats and take photos. We found plenty of Marvel Character photos opportunities in the arena. We ate a pizza and refillable sodas before the action started. If you're bringing friends and siblings, this is the time to stretch your legs and walk around a bit.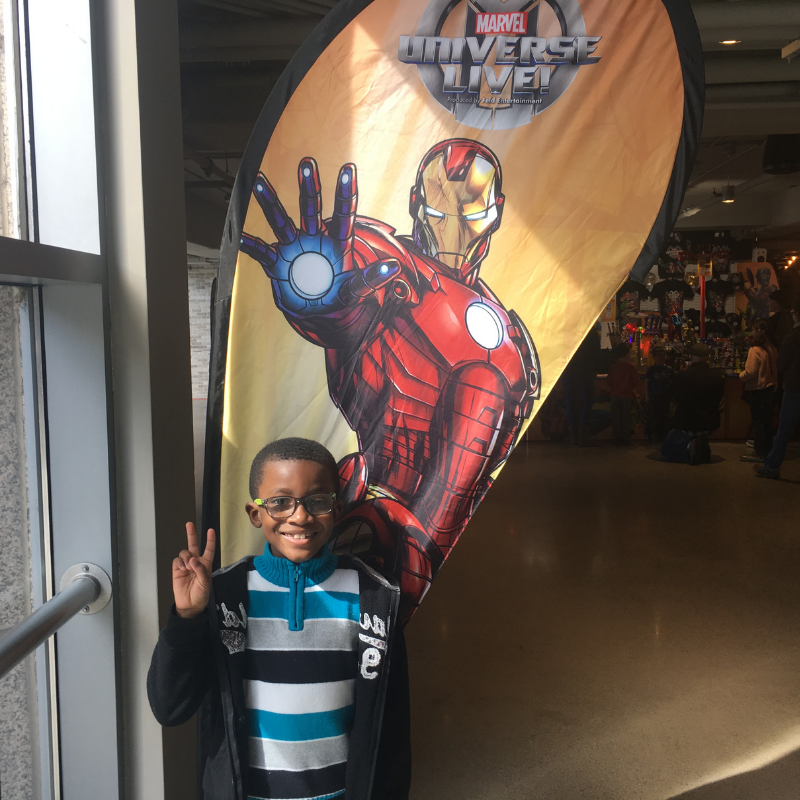 Tweet Your Photos
The Marvel Universe team wants to see your costumes and excitement about the live shows. Use the hashtag #MarvelUniverseLive and your photo will end up on the interactive screens at the show. A.J. and his buddy Trey were featured on the screen which added to the excitement.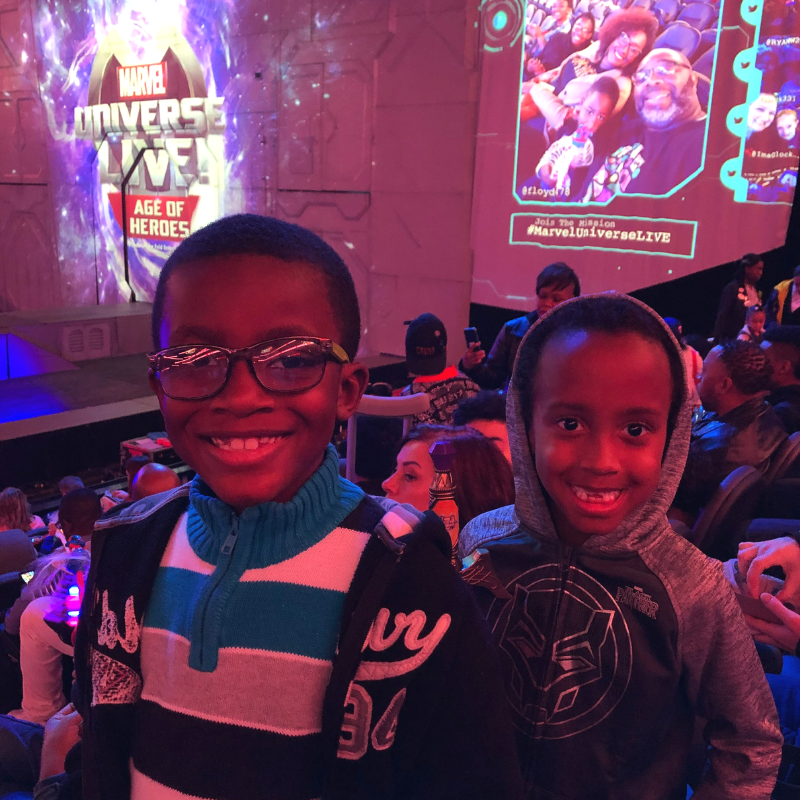 Pay Attention
The action moves fast at Marvel Universe Live. Between the characters flying through the air, blasting through the action on motorcycles and fighting crime – things move very fast. There are no "bad seats" since the Marvel stage faces all sides of the arena.
Cheer for Your Favorite Characters
If you're used to portals and time travel from the Marvel series, you'll enjoy everything about this show.
I don't want to spoil the storyline, but it features an extreme case of sibling rivalry. Thor's brother, Loki and Gamora's sister Nebula stole things that didn't below to them and risk ruining the world.
I was most excited when my favorite character, Groot, took to the stage. You know someone is amazing on-stage when they can say just three words and get lots of cheers. Groot's costume is amazing so kudos to the costume designers!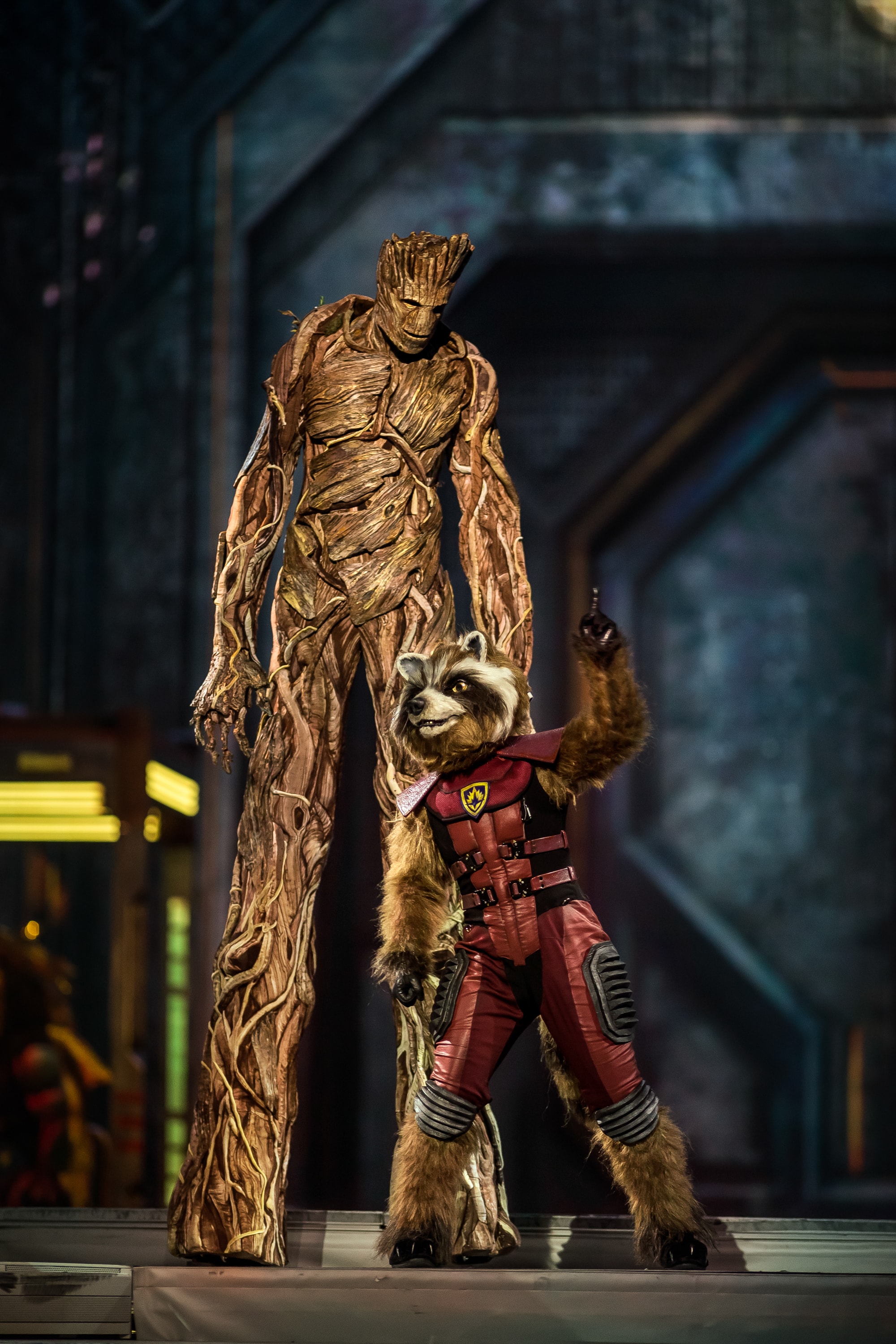 Other folks in the audience were most excited to see Black Panther and Dr. Strange. The great thing about the Marvel Universe Live Atlanta shows is that you get to enjoy every character.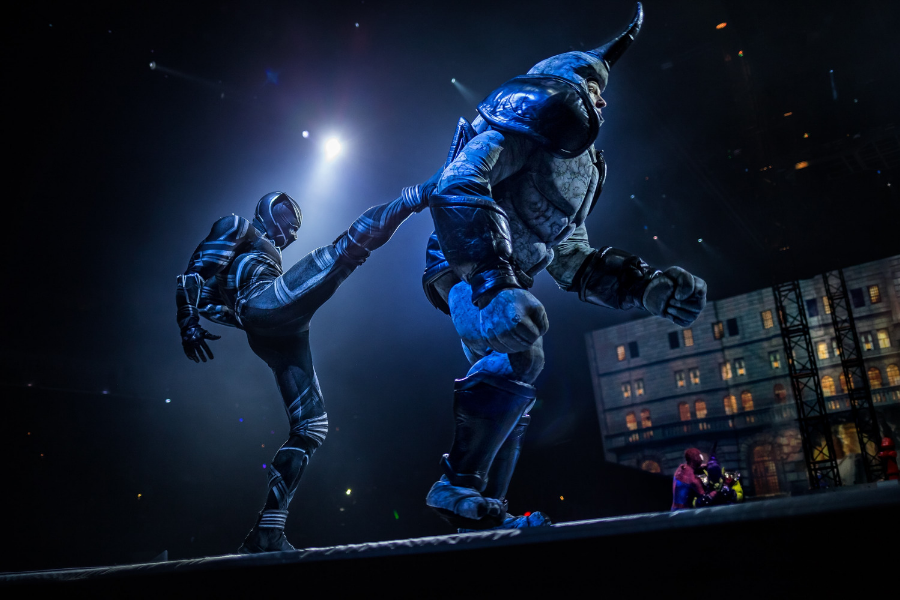 Marvel Universe Atlanta
There's still time to see the show in February 2019!
Location: Infinite Energy Center, 6400 Sugarloaf Pkwy, Duluth, GA 30097
Dates: Friday, February 22 – Sunday, February 24, 2019
Times: Friday at 7:30 p.m.; Saturday 11 a.m., 3 p.m., 7 p.m., Sunday; 1 p.m. & 5 p.m.
Tickets: Infinite Energy Events Page