As we wrap up Black History Month 2019, I'd like to turn your attention to an effort designed to recognize future leaders. We can never forget those who laid the foundation for many of our country's first like what we just experienced Oscar Night. I'll introduce you to many of the future leaders AT&T is recognizing, then recommend two Georgians I hope are inspired to submit themselves for consideration for the #DreamInBlack contest by February 29, 2019.  Thank you to AT&T for this partnership opportunity.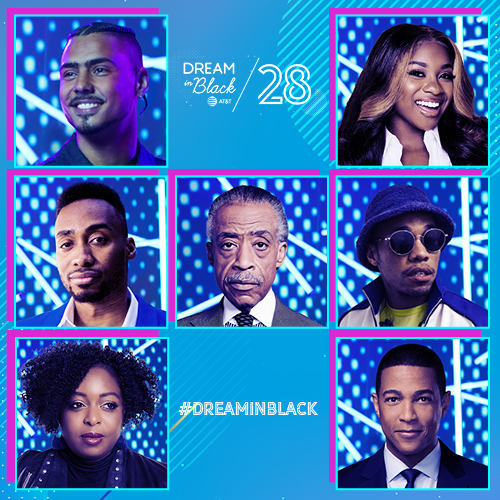 Will You Be On The AT&T Future Makers List?
Every week during Black History Month, visit  www.att.com/dreaminblack to meet seven more people who define what it means to Dream in Black.
Many of the people recognized each week are household names like the people you see above:
Rev. Al Sharpton, Anderson Paak, Don Lemon, Reginae Carter, Prince Ea, Quincy Brown, and Kimberly Bryant.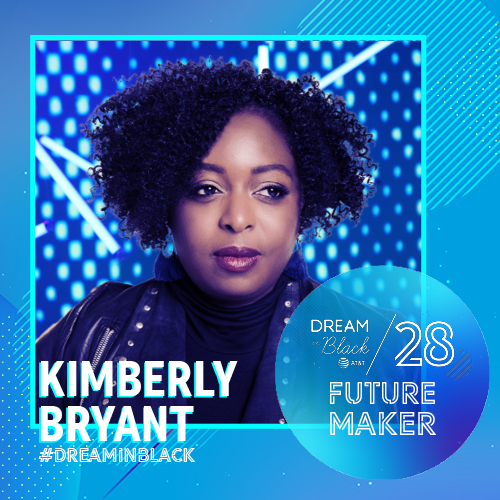 In case you're not familiar with Kimberly Bryant, her AT&T Dream profile reminds us all that she's the epitome of a future leader by making sure the next generation is prepared for what's next.
"For Kimberly Bryant, Dreaming in Black means being the architect of an inclusive future for young black girls interested in pursuing science, technology, engineering and math-centered careers. While Bryant was a student pursuing a degree in Electrical Engineering, she struggled to find other black women who could act as mentors in the space. In 2012, she founded Black Girls Code as a response to this issue; the non-profit has the singular aim of introducing pre-teen girls to in-demand computer technology skills with the long-term goal of creating more inclusivity within the tech space."
Submit Your #DreamInBlack
Share your personal story of how you're dreaming in black in a Facebook or Instagram video to win "a flyaway trip for two to Hollywood, CA to attend one of Black Culture's biggest events in entertainment. The lucky winner will be contacted during the second week in March." All of the rules are on buy black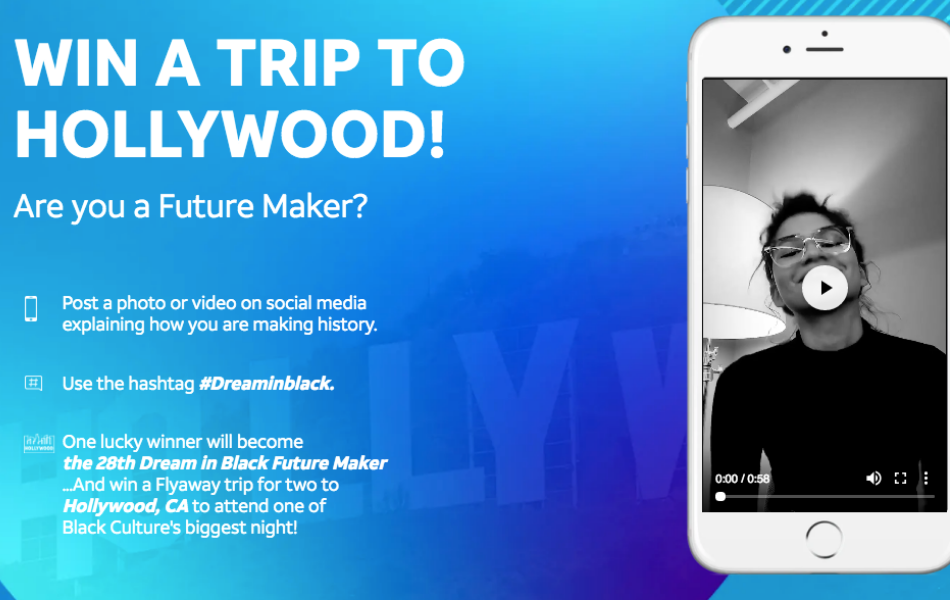 Will These Win the A&T Future Makers List
Just this month I've experienced two future leaders here in the Atlanta-area who I hope submit themselves for consideration for the #DreamInBlack contest because they're doing groundbreaking work.
The Listening Tree: I found a children's book store and activism center just a few miles from our house in Decatur, Georgia. The Listening Tree is a black-owned and family-owned book store that's filled with literary gems. Authors and entrepreneurs speak there to the next generation. The owners are Omar and Kimberly Finley.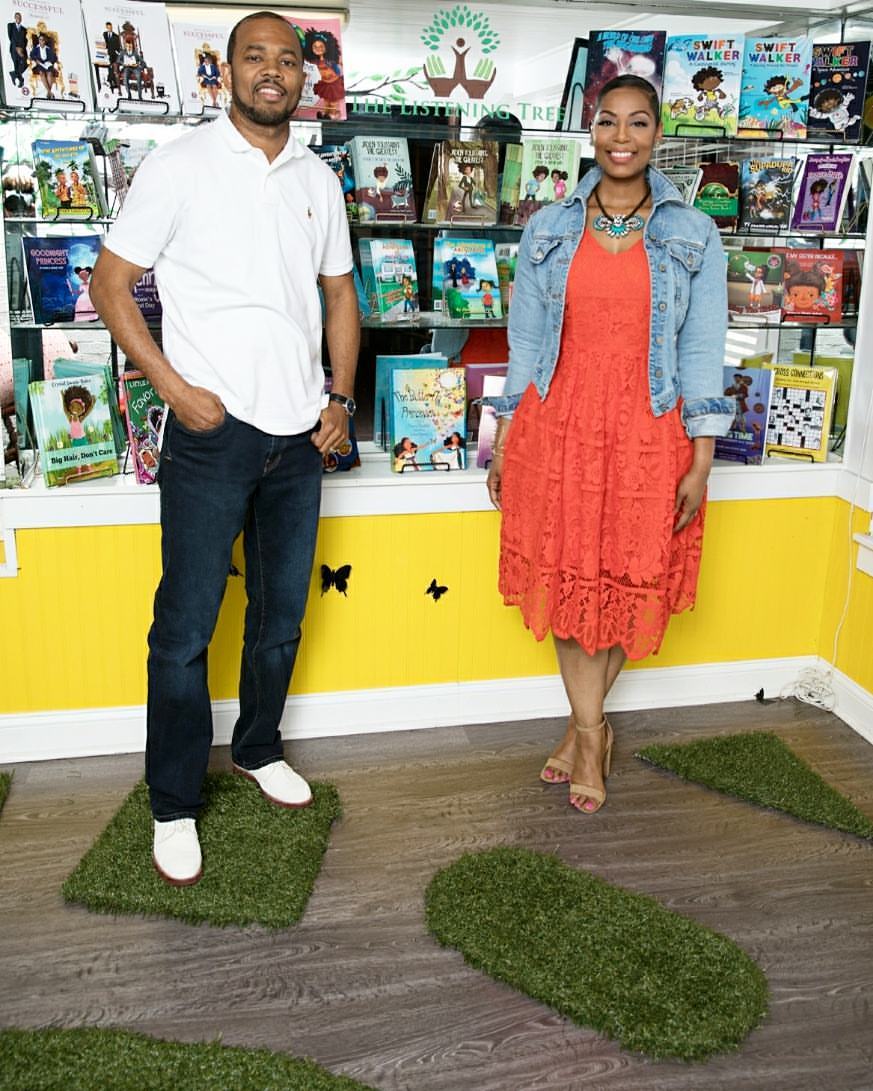 The Listening Tree
2308 Candler Rd. Decatur, GA
Author Julian Winters: The LGBTQ young adult fiction writer released Running with Lions in 2018, has another book in the works for September 2019 and will be featured in an upcoming anthology. Julian turned his real-life experience of growing up Black and gay in this country to create fiction his audience loves. We recently attended an author's meet & greet with Julian where our son A.J. got to ask him questions about his writing experience.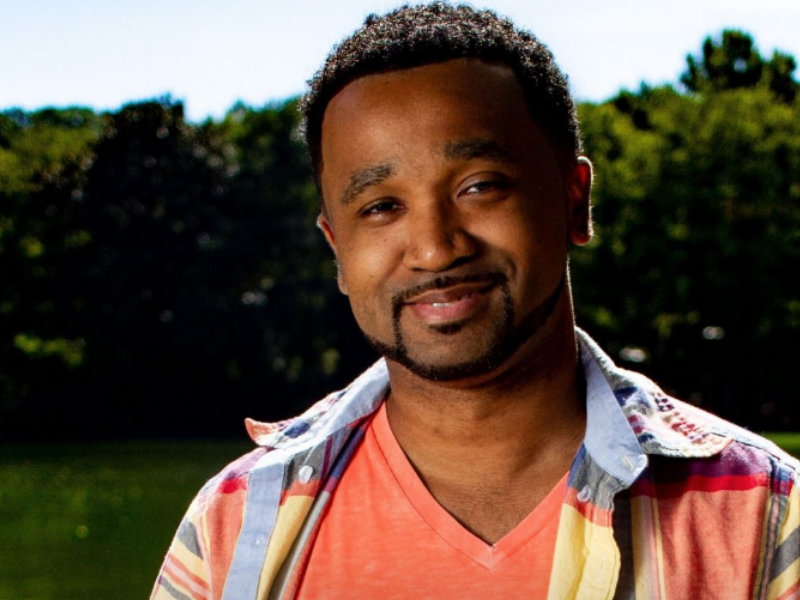 If there's anyone you know who's an example of what it's like to #DreamInBlack, tell them about the 27 people who've already been recognized by AT&T and how they can become the 28th.