This summer taught me that last-minute planning doesn't always work. We haven't traveled much, except for my trip to Orlando for a conference. A.J. attended a few camps in June. Otherwise, this has been a low-key summer. If I'd planned better, it would have been much different.  Would you like to help planning your summer a year ahead of time?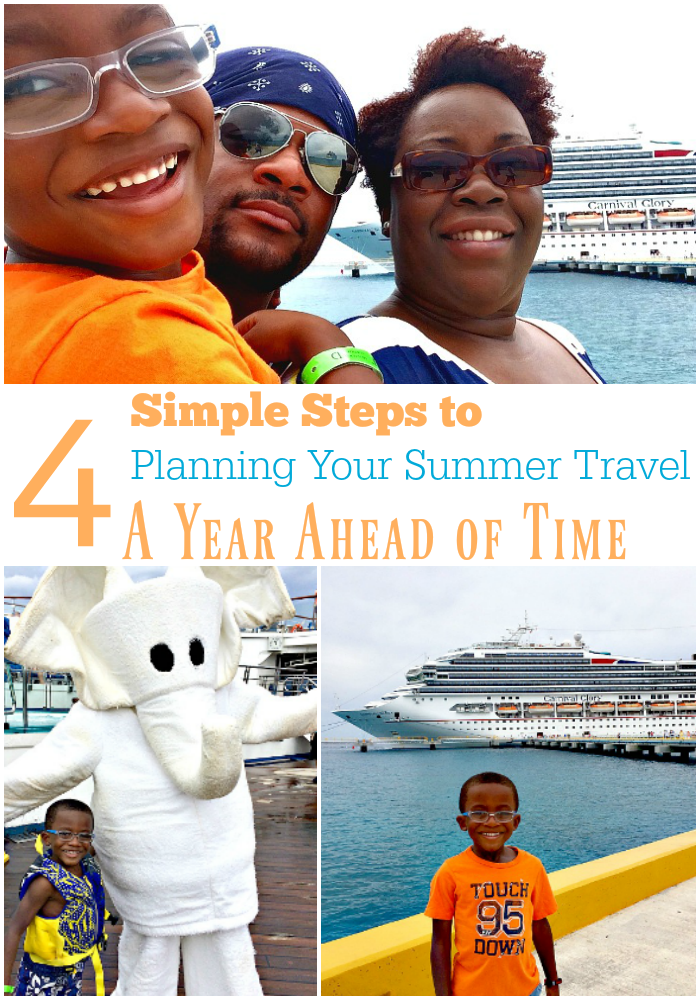 4 Simple Steps to Planning Your Summer Travel a Year Ahead of Time
Here's how I'm getting a jump on planning our Summer 2018 to make it bigger and better than this summer.
1. Get School Schedule
It wasn't until I volunteered in A.J.'s classroom for the last day of school that I recalled how much of a "non-educational day" it is.  His first grade class did busy work, watched movies and ate a snack.  Based on this experience, I'm considering skipping the last day of school next year and possibly getting on the road early for a weekend trip.
In Atlanta, public school students get out around mid-to-late May. Leaving before the Memorial Day weekend can help us better deal on rental cars or airfare (although after all the bad airline behavior I've seen, I'm driving everywhere for a while).
2. Request Time Off
Although I work for myself, my husband works for a corporation. In his department, he must request time off so his assignments are covered in his absence.
I've already talked to him about requesting time off as early as possible, especially in July, so we can travel. I even have an international trip on my radar!
In case you missed it, our family took a Carnival Cruise in 2015 to the Western Caribbean. We got passports since our trip included visits to Grand Cayman, Belize and Cozumel.  Here's Shop Your Closet Before Your Next Cruise and A.J.'s video Carnival Cruise Memories.
3. Save Money
I've got to create a summer travel budget just for fun, travel and camp. All of these expenses really add up. Since I'm self-employed, my vacations are not paid. I have to plan ahead to save before I travel.
Also, I've noticed some great Groupon Travel deals flowing through my inbox. I'd love to have a fund just to grab one that's for a water park or family adventure. Our wedding anniversary is right around Memorial Day which always makes travel complicated and expensive.
I'd love for us to book a deal similar to this all-inclusive adults-only Punta Cana trip with airfare.
In Atlanta, summer camp registration starts as early as January and some camps fill up before school is out! So Christmas cash, may go to cover camp.
As a food allergy family, we stock up on A.J.'s Allergy Stickers from Mabel's Labels to keep his food and water bottles properly labeled.
RELATED TOPIC: 10 Questions to Ask Before You Register for Summer Camp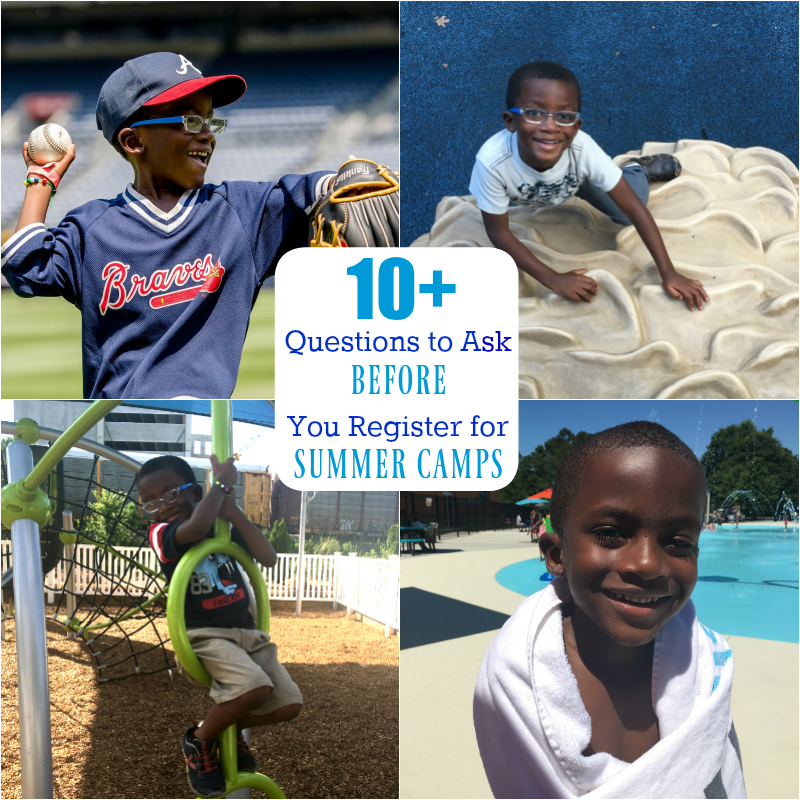 4. Set Up Alerts
As much as I hate digging through emails that aren't relevant to me, by subscribing to newsletters for our favorite hotels and parks we can save big money.
I'm setting up a separate email just for travel deals so I can check them when I want. A last-minute weekend get away at a deep discount could be in my inbox before you know it!
Comment below: How far in advance do you plan summer travel for your family? What ways have you found to save money during the popular summer season?