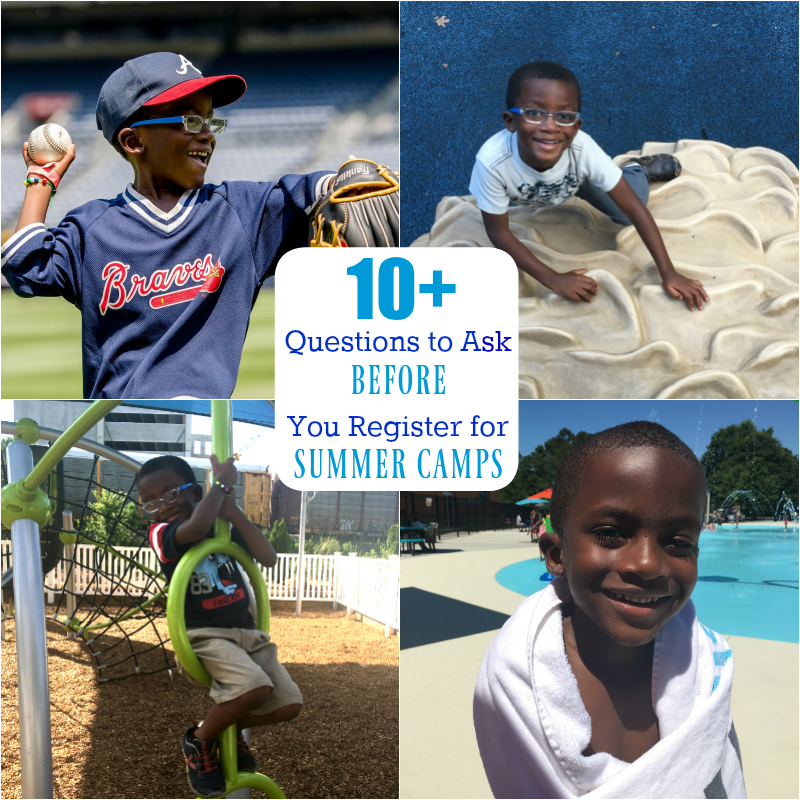 Finding the perfect summer camp is like finding the perfect restaurant for your much-needed date night!
You ask friends for recommendations, visit the website to check prices and locations, and maybe even do a drive by visit to see if it looks up to snuff.
Those are great places to start, but the true test for whether a summer camps is ideal for your children starts with visiting the frequently asked questions (FAQs) page or calling to get your individual questions answered.
Here are 10+ Questions to Ask Before You Register for Summer Camps along with my affiliate links to camp-related products.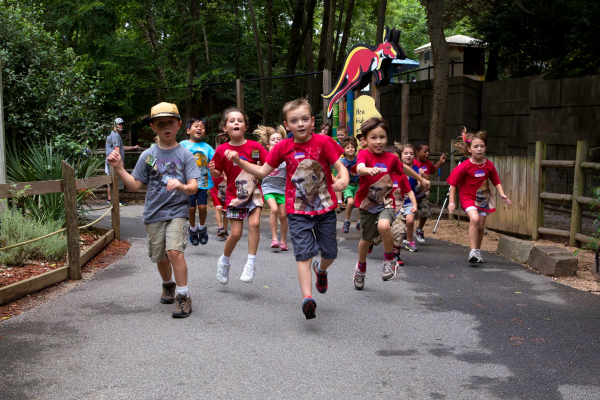 1. Camp Hours: Are there early drop-off and & extended day hours for the needs of working parents? What are the costs of early and extended care?
2. Sibling Discounts: What saving options are available for siblings who register for this camp? Can we also refer friends to summer camp for a group discount?
3. Safety Policy: How are mishaps, injuries and water intake handled at this camp? Where is emergency contact information kept to easily reach parents?
[Tweet "Ask organizers where emergency contact info is kept for summer camps."]
4. Special Needs:  Are special needs campers welcome here? What accommodations, if needed are made for them?
5. 
State registration & accreditation
: Is this camp registered with the state? Is this camp a member of any accreditation organizations?
6. Counselors: What's the average amount of experience for camp counselors? How often and do you perform background checks? Are there counselors with experience teaching special needs campers?
7. Activities, Sports and Swimming: How are campers with various skill levels handled? What equipment is necessary for activities?
8. Field Trips: What are the dates, cost, meal plans and transportation plans for field trips?
When A.J. enrolled in 2016 Braves Baseball Camp, they took a bus to Turner Field to tour the stadium and meet the players. We were told to pack lunch a little differently that day since the team was eating on the road.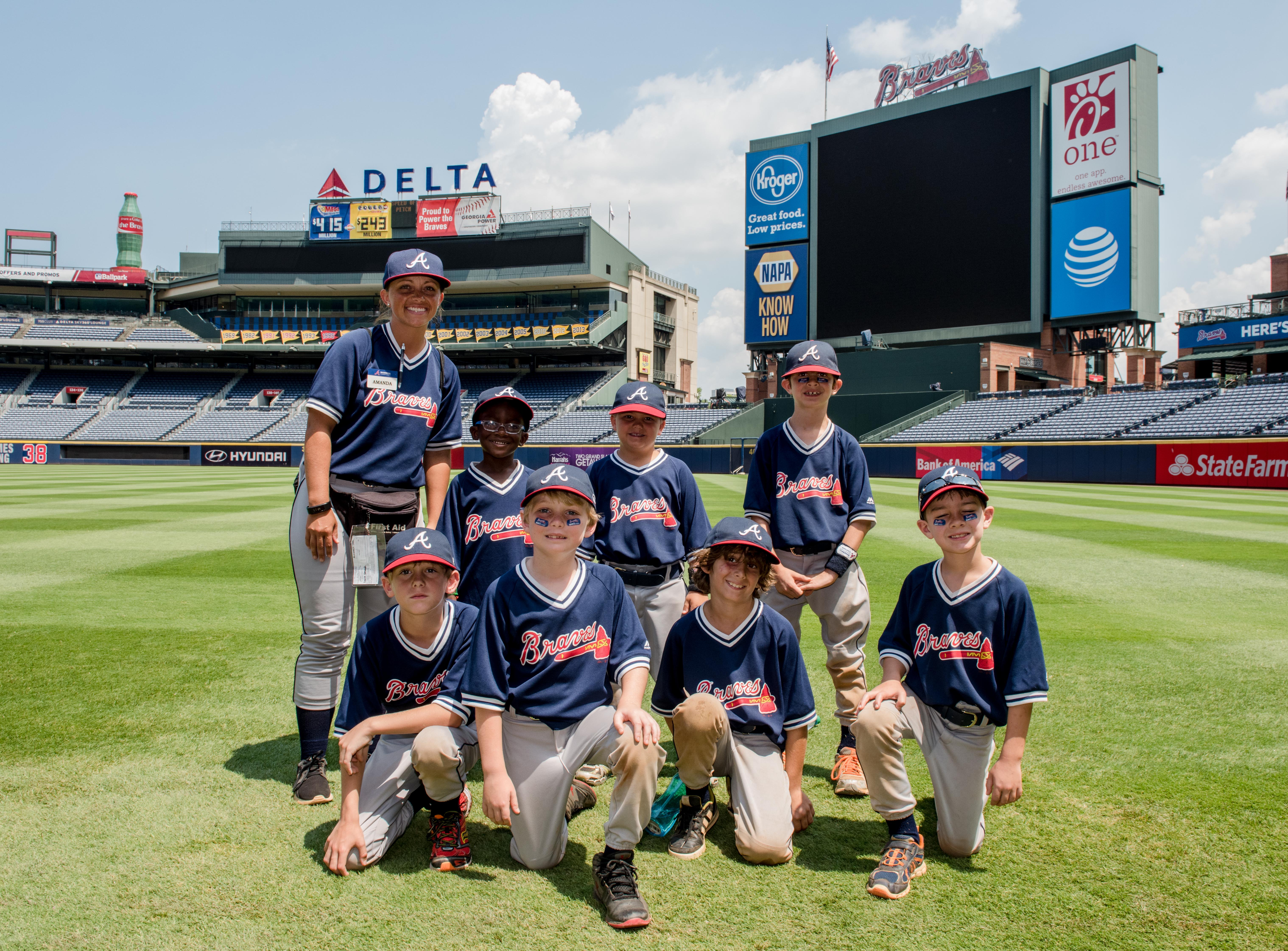 9. Food & Food Allergies: Is the staff trained on how to prevent cross-contamination with food handling? What's the emergency plan for allergic reactions? What forms do you need to administer medical care? Where are the Benadryl and epinephrine medications stored during camp? Remember to update and order Customizable Allergy Alert Labels for water bottles and lunch boxes.
10. Housing: How are bunks and beds assigned? Has the housing been recently inspected? In the event of bad weather, is there an emergency plan for overnight campers?
11.  Transportation: Is transportation available for daily campers? What is the transportation plan for field trips?
12. Discipline: What is the discipline policy? How are disputes between campers handled?
[Tweet "Here are 10+ Questions to Ask BEFORE You Register for Summer Camps"]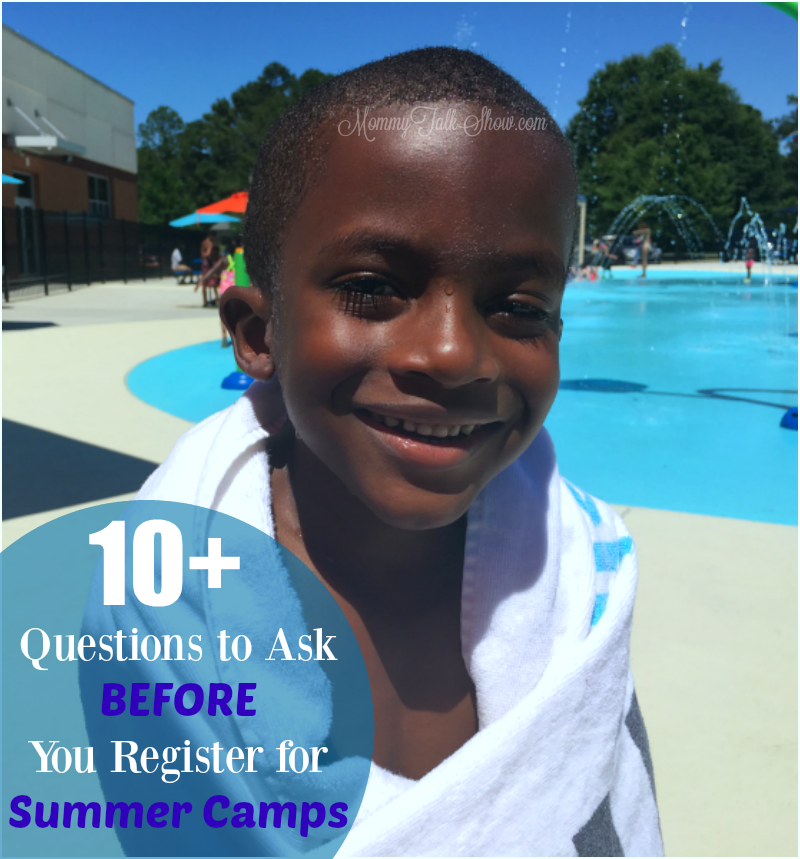 Comment below: What other questions do you ask before registering for summer camps? How far in advance do you start your search for summer camps?
In Atlanta, I've found that camp registrations open as early as February!
2017 Atlanta Braves Summer Camp + a Savings Code to Register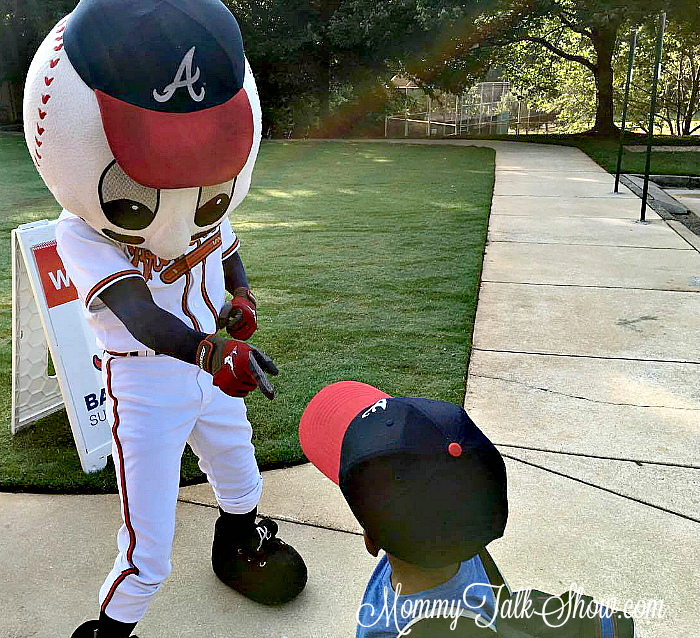 If you live in Atlanta, here are some relevant summer camp and summer find ideas from my fellow Atlanta bloggers:
25 Fun Ways to Spend Screen Free Time with Your Kids ~ Mommy Week
Smyrna-Vinings 2017 Summer Camp Guide ~ Macaroni Kid Smyrna-Vinings
Alpharetta 2017 Summer Camp Guide ~ Macaroni Kids Alpharetta
2017 Summer Camp Directory ~ Alpharetta Moms
Discount Summer Movie Series ~ Yeah Let's Go Atlanta
Beyond Traditional Summer Camp ~ Really, Are You Serious?