What helped solidify A.J.'s love for sports was enrolling in Atlanta Braves Summer Camp last year. He got to be part of a team, learned pitching, catching, grew a lot emotionally AND got to meet Atlanta Braves players on a visit to Turner Field. This year, the Braves moved to the new SunTrust Park in Cobb County. But the team is keeping its annual tradition of hosting the 2018 Atlanta Braves Summer Camp. What do you need to know to register your son or daughter? It includes:
Four days of unparalleled instruction in our custom-built baseball curriculum
Day-long trip to the BRAND NEW SunTrust Park for an exclusive behind-the-scenes tour
Stadium visit capped with campers meeting a CURRENT or ALUMNI Braves player
Two tickets to a select home Braves game included with tuition
Extended day options available
Exclusive tour of Mizuno's state-of-the-art Brand Experience Center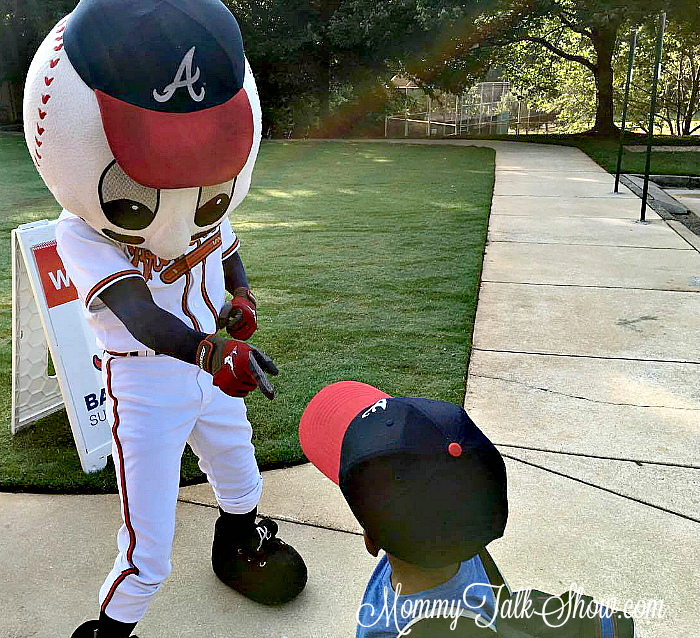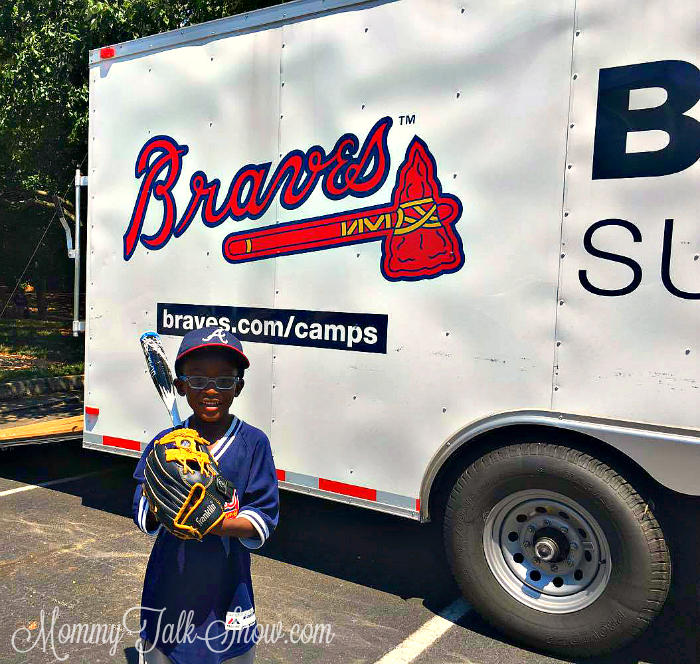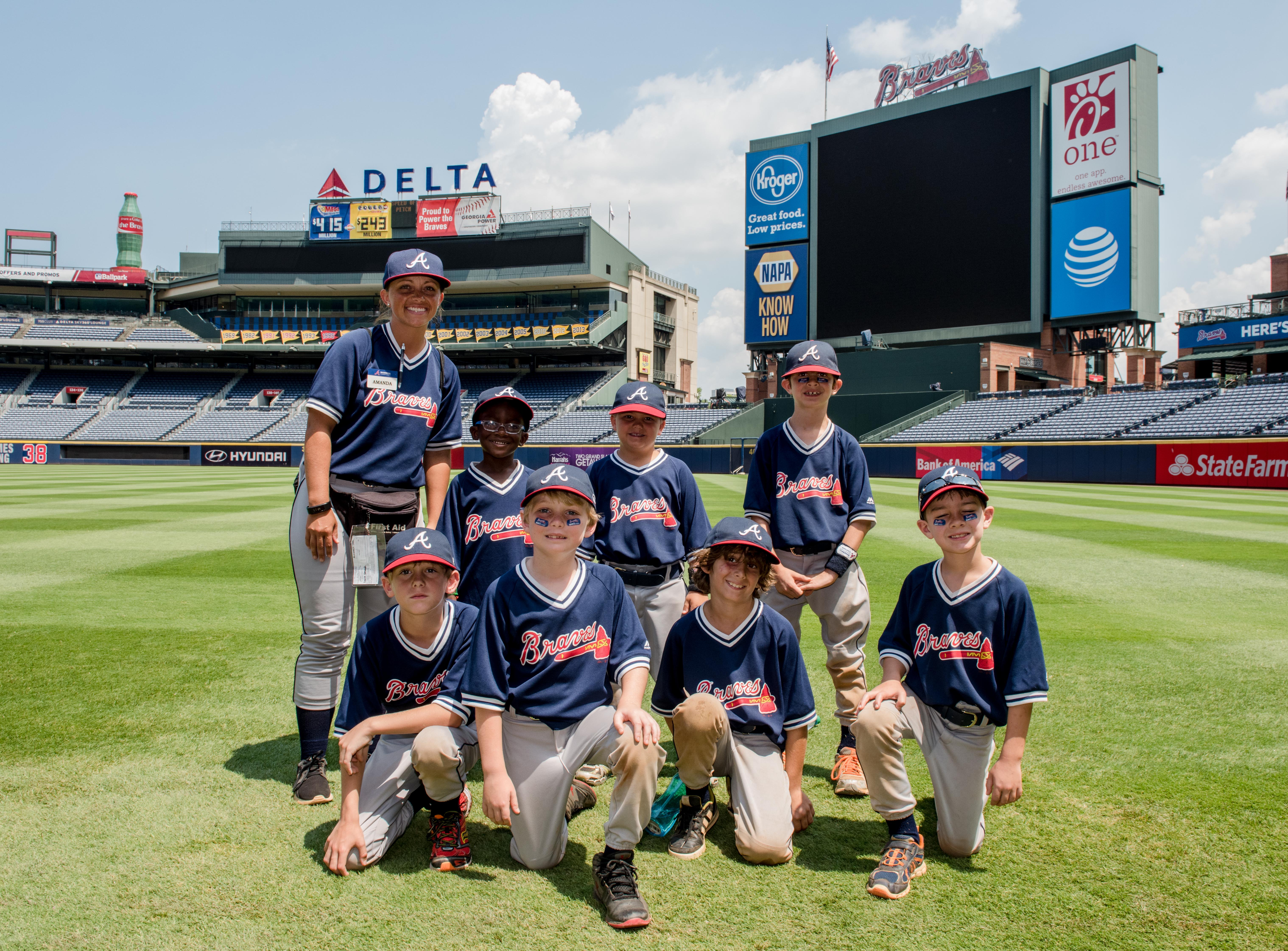 You may recall I shared whether starting A.J. with sports at six years old was too late. Yes, he was a little behind some of his peers on the basics of baseball. But playing baseball five days a week did wonders for his self-confidence.
Also, girls were registered for Atlanta Braves Baseball Camp too, like my blogger friend Jamonkey's daughter.
Are you ready for the 2018 Baseball Camp Season? Here's what you need to know along with a 10% off savings code you're welcome to share on Facebook!
[Tweet "See @Braves  2018Youth Baseball Camp Schedule + Grab Savings Code"]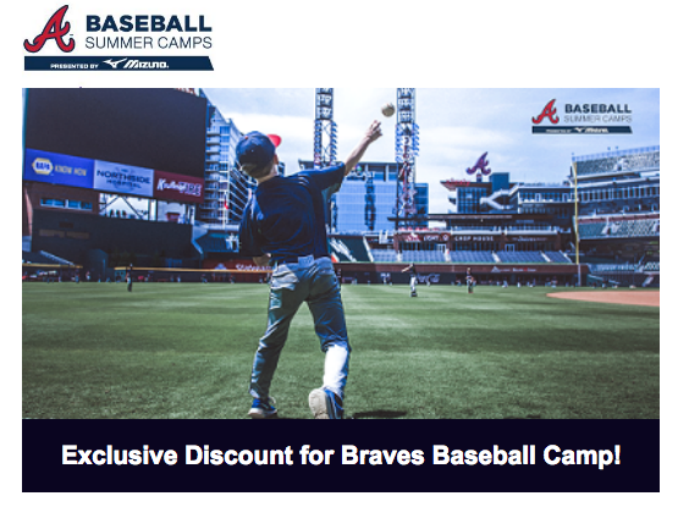 Camp Dates:
June 4 – 8: Atlanta, GA – The Weber School
June 11 – 15: Peachtree City, GA – McIntosh High School
June 18 – 22: Marietta, GA – Fullers Park
June 25 – 29: Atlanta, GA – The Weber School
July 9 – 13: Marietta, GA – The Walker School
July 16 – 20: Johns Creek, GA – Mt. Pisgah Christian School
July 23 – 27: Kennesaw, GA – Mount Paran Christian School
Tuition: $465 each week
Ages: 5-13
Register Online: Braves.com/Camp
10% off Savings Code: gobraves18 (expires 6/6/18) + 10% sibling discount
Contact: info@bravescamps.com or 404-682-0709.