October was an incredibly crazy and busy month for me and somehow I got a long list of things done. I attended two major events for influencers, the Family Dollar Fabulous Event and 2015 Type A Conference. Thankfully, they were both in Atlanta so I didn't have to travel. I also hosted a vision board event for work at home moms and stay at home moms. I had the pleasure of reviewing the 2015 Toyota Highlander for a week. Keep reading for a look at the storage space and third row seating that makes it a stylish, fun alternative to a minivan.
2015 Toyota Highlander
As a family of three, we only need a second row of seating for A.J.'s car seat. But I got plenty of use out of the third row storage. For the vision board party, I had to move all of the items the participants needed and I'd collected for months: magazines, marker, scissors, poster boards, cups and plates, along with bottled water.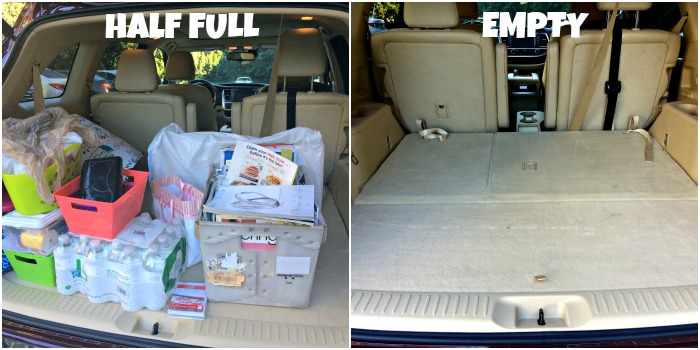 Here's a look at how you can pack in people or packages in the third row depending on your needs.
Video: 2015 Toyota Highlander Seats 7
The 2015 Toyota Highlander Limited PLT we drove came with 19 inch Chrometec wheels, four (4) wheel disk brakes and eight (8) airbags. For the third row seating side curtain air bags keep passengers safe back there.
In terms of mileage, I drove it all week and only filled up once. The combined city highway mileage is 20 miles per gallon (MPG); 18 MPG city and 24 MPG highway.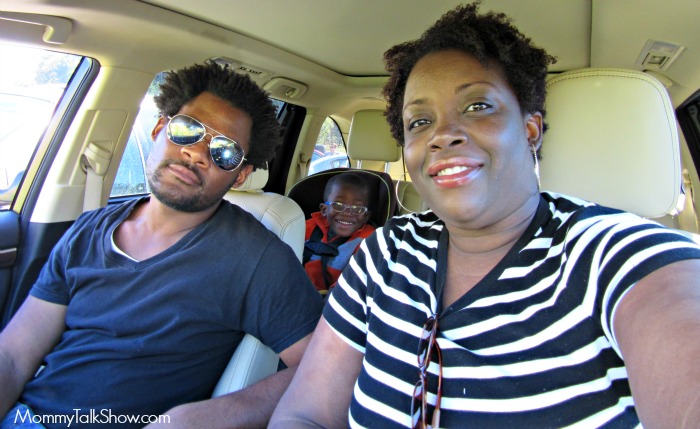 Uncle Shuck's Corn Maze & Pumpkin Patch
Once all of the madness calmed down, our family took a trip to North Georgia and Uncle Shuck's Corn Maze. The maze was A.J.'s favorite part because it involved maps. We got lost. For awhile. And I seriously didn't think we'd make it out.
Besides wandering through the corn maze, A.J. shot corn out of a canon, got up close with the pumpkin patch selection and took a pony ride. If you haven't been up to North Georgia yet, this is the perfect time. The ride is gorgeous. The leaves are turning colors. Bring your patience too because there were huge crowds at the corn maze on the Sunday we went right after church.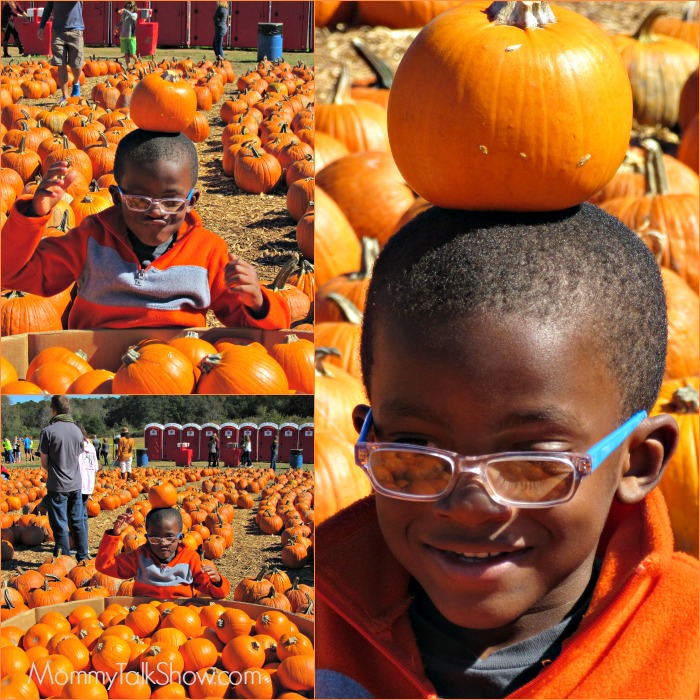 He explored every aspect of the 2015 Toyota Highlander's roomy interior. Check out the shelf next to his seat with plenty of space for drinks and snacks. Fold it up when passengers in the third row need to get in or out. (He's not wearing a seatbelt because the car is parked. I promise I strapped him in properly.)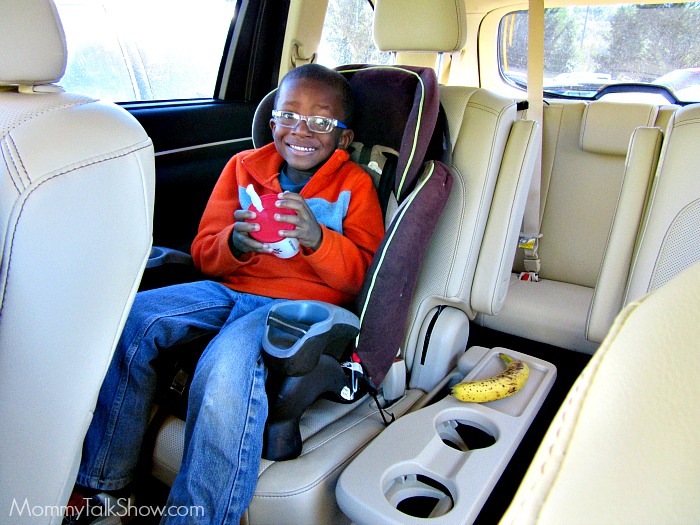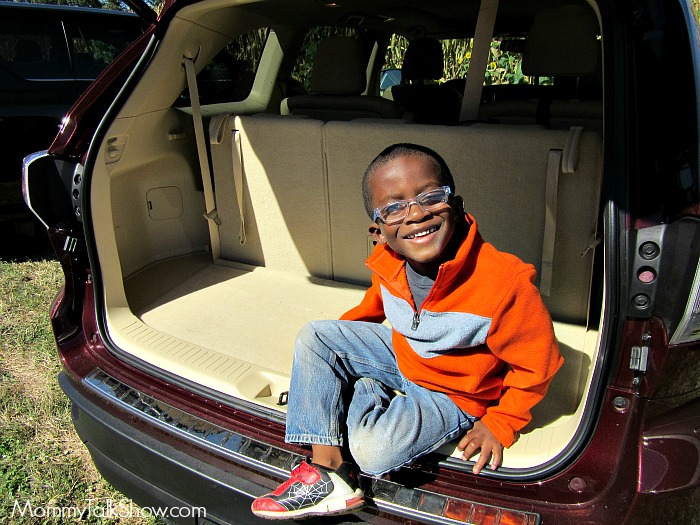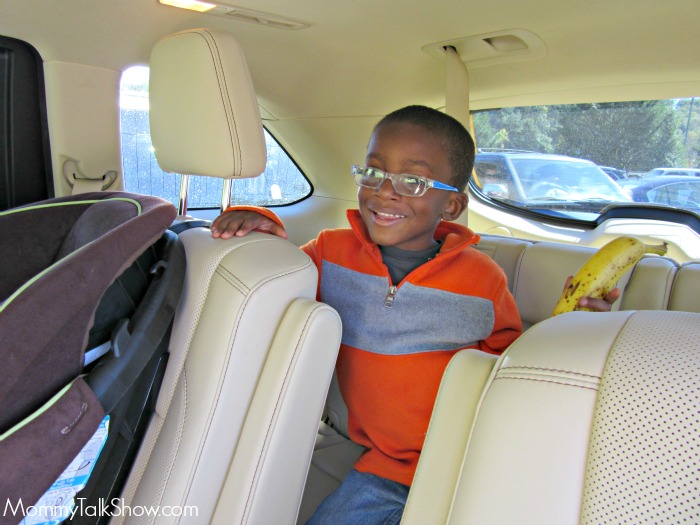 Talk back to me in the comments: What's your favorite feature of the 2015 Toyota Highlander? Check out the 2014 Toyota Rav 4 we reviewed last year on our ride to South Carolina.
Connect with Toyota on Facebook and follow their tweets @Toyota for the latest on its cars and travel news.