I've had the pleasure of attending several Atlanta Vision Board parties and this year I decided to host my own. The focus will be specifically for work at home moms and stay at home moms.
As a woman who left her journalism career in 2009 as a local TV news anchor and reporter, I've heard my share of awkward comments wondering why I'd make a career change to stay home with our son. The reason we agreed for me to stay home is because we were newlyweds with no family nearby when we had A.J. His food allergies presented another challenge to trusting him in someone else's care until he was old enough to talk.
2015 Atlanta Vision Board Party
The October 17th event will allow Atlanta moms to work on their vision boards, connect and listen to a live panel of mommy experts.
In case you've never been to a vision board party, it allows you to visualize your dreams and goals by adding images or words from magazines to a board you'll keep.
Think of it as a Pinterest board that you can carry around or display.
A vision board is ideal for you to create if you're
Working on a personal goal
Launching or growing a business
Redecorating your home/office/nursery/bedroom
Planning an event like a wedding or anniversary party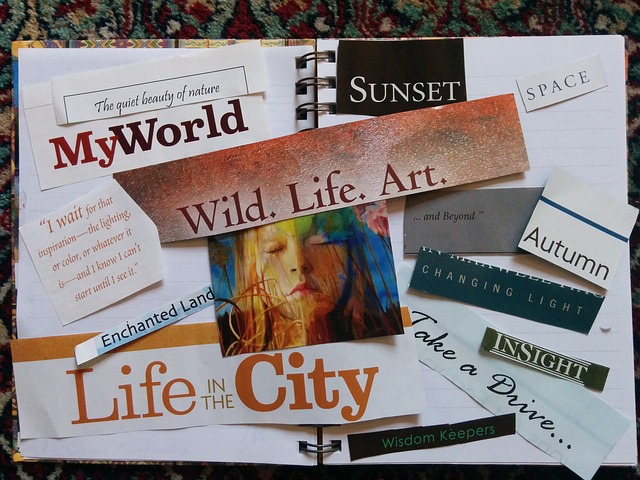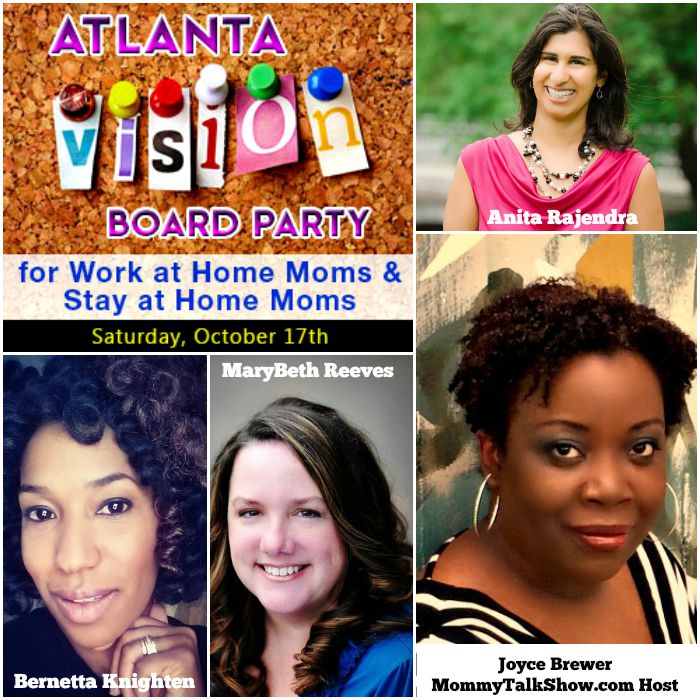 Mommy Expert Panel:
I've invited several mommy experts to take part in a live Q&A talk show taping you can watch at the vision board party.
Bernetta Knighten is a lifestyle correspondent and beauty blogger at BernettaStyle.com. Bernetta is a married mom of three. You can follow @KnightenProject & @BernettaStyle
Anita Rajendra is a former marketing executive at The World of Coca-Cola and General Motors. The married mom of three is launching an ecommerce company this fall.
MaryBeth Reeves is a married mom of quadruplet daughters. MaryBeth is also featured in my ebook, Use What You Know: A Business Idea Guide for Moms and we were profiled on Good Day Atlanta in 2011. MaryBeth is a former trainer in the hotel industry who creates custom photobooks through her company, Porch Swing Publishing.
Atlanta Vision Board Event
Date & Time: Saturday, October 17th from 4-7 p.m.
Location: First Alliance Church Fellowship Hall, 2512 North Druid Hills Road in Atlanta (between Buckhead & Decatur off Interstate 85)
Cost: $20 per mom; $60 for a group of four (4) moms RSVP online on Eventbrite
Includes: Vision board materials, light bites and mocktails + watch a live taping of MommyTalkShow.com with our expert mommy panel.
Facebook Event: Join the Atlanta Vision Board Party Facebook event to stay up-to-date on the announcements including upcoming sponsor announcements.

I hope to see you October 17th. Bring your friends, plan a girls' night out. Do you know someone in Atlanta who'd like to come? Use the SHARE ON FACEBOOK button at the top to post it on their Facebook page!