Inspired by Krystyn from ReallyAreYouSerious.com I'm taking part in for Mommy and Me Monday. She reminds moms to step from BEHIND the camera and actually take photos with their children. Head over there to see adorable photos of her family.
This week I stopped by A.J.'s school for the Book Character Parade and I almost took a selfie with him. Thankfully, another parent captured this photo with my iPhone.
His class was inspired by the Bad Kitty chapter book series.  Excited – in an understatement to describe – to describe what he felt about wearing the cat ears, a tuft of fur on his chest and all black clothes, just like the book's character.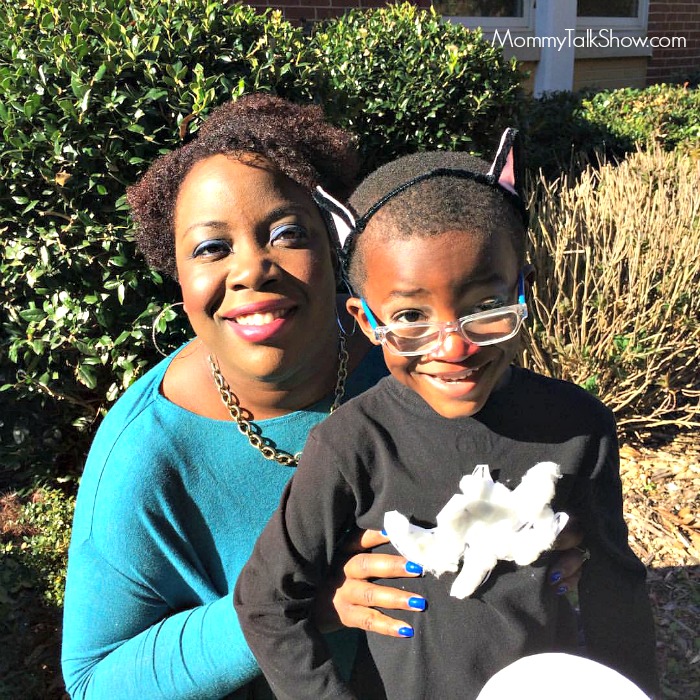 Check out the  "Letters to Our Children"  series I participated in with five parenting bloggers who poured our hearts out to our children.