Although it's recommended that you see a family doctor at least annually for an examination, everyone doesn't do it. My husband doesn't have a regular doctor, although he's been to the emergency room more times than I can count. Every Fall, the flu shot reminders go out and you start seeing more reminders to get vaccinated. But if you don't have a doctor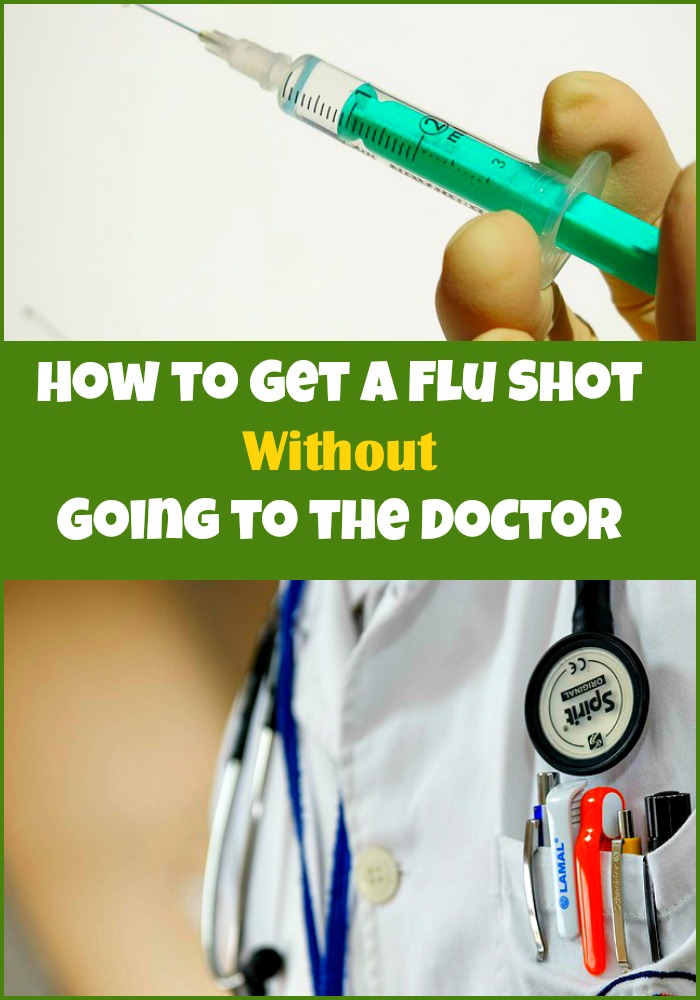 How to Get a Flu Shot Without Going to the Doctor
Your Employer (Your Spouse's Employer)
I could kick myself for not knowing this sooner, but my husband's job just had a flu shot clinic. We missed it by one week. UGHHHH. Keep an eye on your company e-mail for announcements. Or ask your human resources team when to expect the flu shot clinic.
Employers love to give our flu shots because the healthier you are, the fewer days of work you miss.
For insurance reasons, it's also the simplest place to get the flu shot without the hassle of paying up front and waiting to get reimbursed.
County Health Department
Go to your county's health department website or fan page for an update on when it starts offering flu shots. Usually (and check to be sure) health departments accept people with no insurance and can process your insurance.
School
Speaking of the county health department, A.J.'s elementary school invited the health department to give out the flu vaccine TODAY. So guess who is getting to school right before pick-up time and rolling up her sleeves? Me!
After my sister told me she got the flu after "dragging her feet" to get the shot, it served as a scary reminder of what happened to use last year. In case you missed it, last year I had an overwhelming flu shot regret because I put off getting vaccinated, then A.J. and I spent our Thanksgiving week in New York with the flu and we were miserable.
Do you have an older child who's away at college? Remind them to visit the student health center and get vaccinated too.
Drug Stores/Grocery Stores
Every Walgreens and CVS store I drive by reminds us that they offer flu shots. The pharmacists usually administer them and insurance is accepted. No appointments needed. Just walk in!
Grocery stores like Publix and Kroger will give you the flu hot too. For Kroger Reward fanatics like me, you can also earn even more fuel points.
Airport
For international travelers who are busy going from country to country, keep a look out for kiosks in the airport where a medical professional can administer it.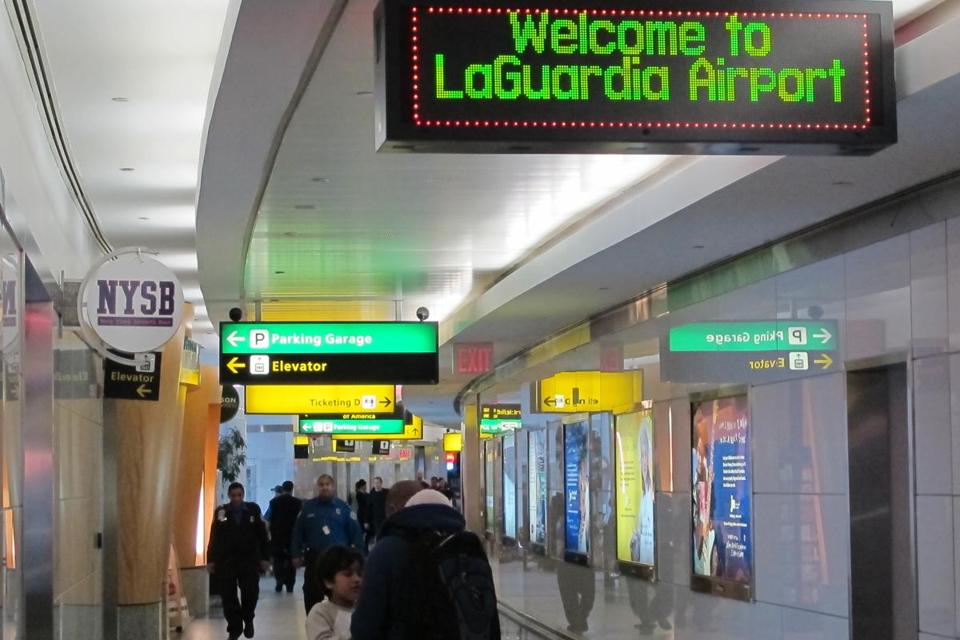 Find the best locations to get a flu shot in your town, go to Flu.gov.
Talk back to me in the comments: Where do you usually get your flu shot? Do you get it early in the season so no one runs out of supply?