For the last five years, A.J. has attended mostly half-day preschools. They were the perfect mix of affordable play and child care, then he'd come home for an afternoon nap and we'd hang out until bath time and bed time. Then this year. It happened. A.J. turned 5 years old and all of our child care options expanded. He goes to public pre-k and now he's finally eligible for so many more full day summer camp options in Atlanta. There are a lot and plenty of time left to register. That's why I was so inspired to share Atlanta Summer Camps for 5 Year Olds (and up).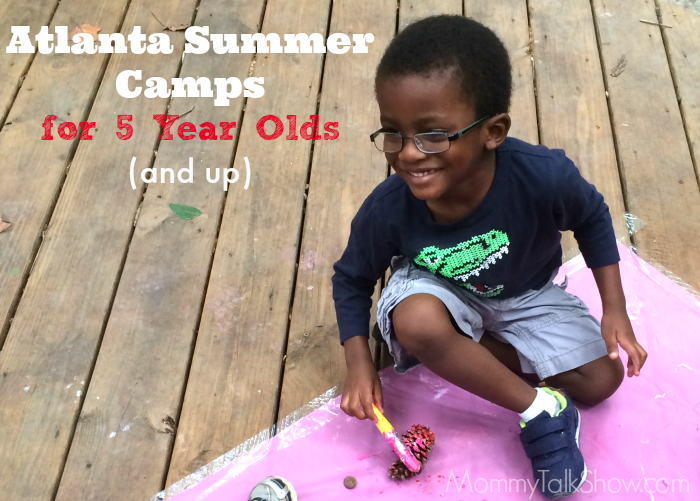 But my child has informed me (several times) that he does not want to be in summer camp all day.
Nope.
Not happening.
No bueno.
Get outta town with that madness.
To the left, to the left (a lá Irreplaceable by Beyoncé).
He swatted that idea like Lebron James blocks shots during the NBA finals.
Ok, enough already with the terminology.
"Pick me up early, Mama" and "Let's go to lunch mama" are his favorite phrases about summer camp.
At first, I was pretty disappointed that he didn't want to explore more, meet new friends and hang out all day. Then I really listened to him. Got down on his level, looked in his face and asked what he wanted.
The boy wanted more of me and more time with his Dad in the morning before he leaves for work.
So far, A.J. is enrolled in three consecutive weeks of summer camp in Atlanta and all of them get out around 1 p.m.  This will definitely mean an adjustment to my schedule while I work from home creating content you see here, on the other blogs where I'm contributor and managing social media for my clients.
Then we will take at least one week off and just hang out. We can catch up on our summer reading list with African and Caribbean children's books.
A.J. loved our  Spring Break visit to the Sun Dial Restaurant at the top of the The Westin Hotel in Downtown Atlanta.  We may go back there, explore more parks around the city and lounge by the pool in our community.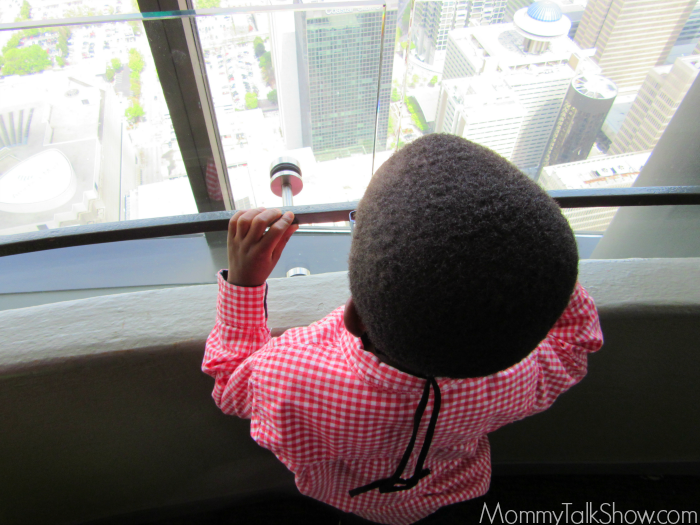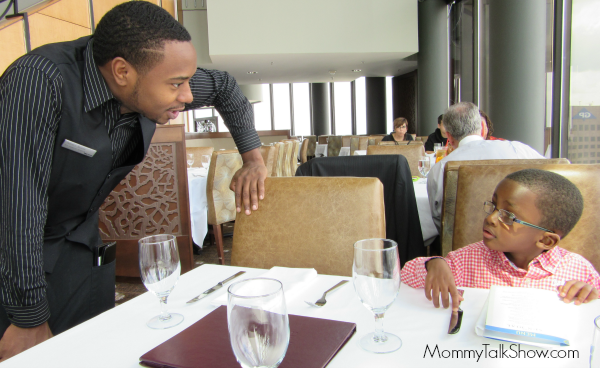 I don't know why I expected A.J. to follow the summer camp plan I'd made up in my head. He wasn't ready to stop nursing until he was almost two years old. Even then, the only reason he stopped was because I went to a blogging conference in New York.
Parenting bloggers were reminded at the 2012 Disney Social Media Moms Conference by one of the fabulous speakers:
"You only get 18 summers…"
before your children leave for college.
That means we only have about 12 summers left and I'll cherish this one even more because he's so adamant about hanging his parents as much as possible.
Lord only knows how much longer we have until he decides to devote more time to his friends.
Comment below: Is there something your child is technically old enough for, but they're just not ready? What signs let you know when they're just not emotionally ready?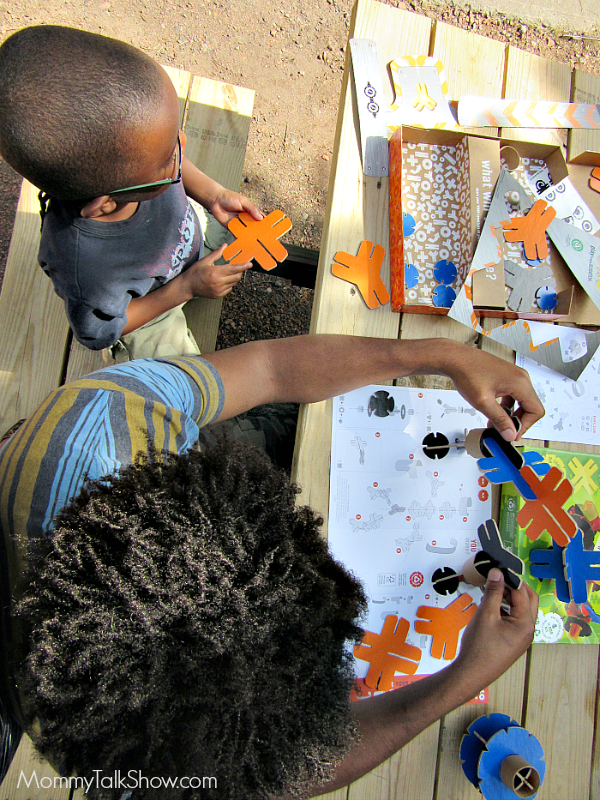 Join me for the "All About Atlanta" Facebook Chat each Tuesday this summer. We'll chat about the best of Atlanta and you're eligible to win prizes!