Pre-K has been a breeze for us and the boy is officially ready for kindergarten in the Fall. So far, he doesn't have any homework. But we still have challenges like explaining to him what it means to be African-American when he distinctly knows there's a difference between and America. Check out the video explaining why we chose African and Caribbean Summer Reading list books, then check out the bottom of the story for links to more Georgia Parenting Bloggers who are sharing their book recommendations for #GASummerRead.
VIDEO: African and Caribbean Summer Reading List Books
To quote our amazing 5 year-old, "Books make you inspired and make you smarter." So if you're like to be inspired and informed by African and Caribbean books for your child, check out our reading list!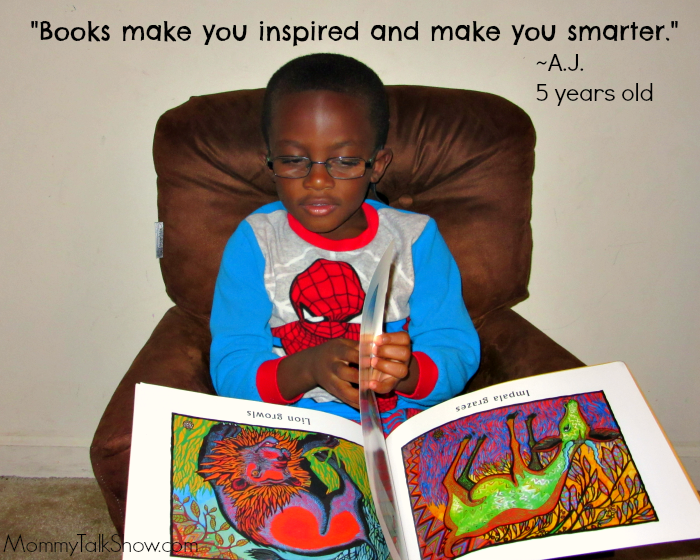 1.  We All Went on Safari by Laurie Krebs
2. African Animals ABC by Phillipa-Alys Browne
3. Island Girl  by Victoria Benjamin
4. I Have a News: Rhymes from the Caribbean by Neil Philip
6. My Very Own World Adventure – Western Africa, Tanzania, Zambia and Kenya personalized books by several illustrators
Ae you an author who'd like A.J. & I to add your African and Caribbean themed book to our list? We need to receive a copy before July 1, 2015. Use the Mommy Talk Show contact page and email me with the subject line: Summer Reading List
Where to find summer reading list ideas
– Ask teachers. Depending on your child's strengths and weaknesses in reading, their teacher can recommend books to prepare them for the next school year.
– Local libraries. Your city, county and state libraries have special summer campaigns to support summer reading!
– Businesses. The Atlanta Braves, Subway and the Georgia Public Library teamed up for a 2015 Summer Reading List. "Home Run Readers rewards students in grades K-12 throughout the state of Georgia by providing a Braves ticket and a SUBWAY Fresh Fit For Kids meal when the students read books and complete an online activity. The program will run from May 15-August 24, and more information can be found on www.Braves.com/reading." Look for upcoming details on a September pre-game party to honor the Home Run Readers.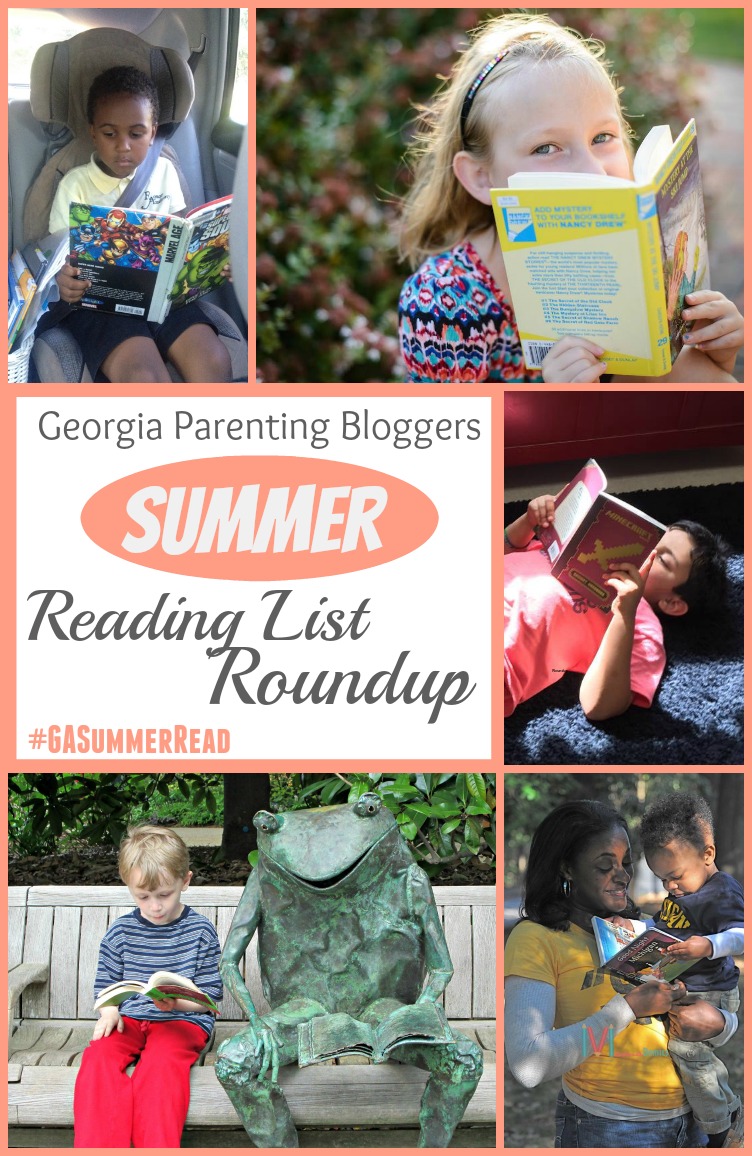 Georgia Parenting Bloggers Summer Reading List Roundup
Here's a list below and keep your eye on it on summer as we update it!