The same way dads won't want another tie or pair of socks for Father's Day, I really don't want a homemade craft or flowers for Mother Day. My request would be for a relaxing meal together as a family and items to help grow my business. Half of the year is almost over. I'm concentrating on my end of the year goals and business trips I'd like to take in 2018. To help you drop someone "not so subtle hints" to the people in your life, here are some Under $25 Mother's Day Gift Ideas for Mompreneurs. You'll find information about items I received to review, as well as my affiliate links below.
Under $25 Mother's Day Gift Ideas for Mompreneurs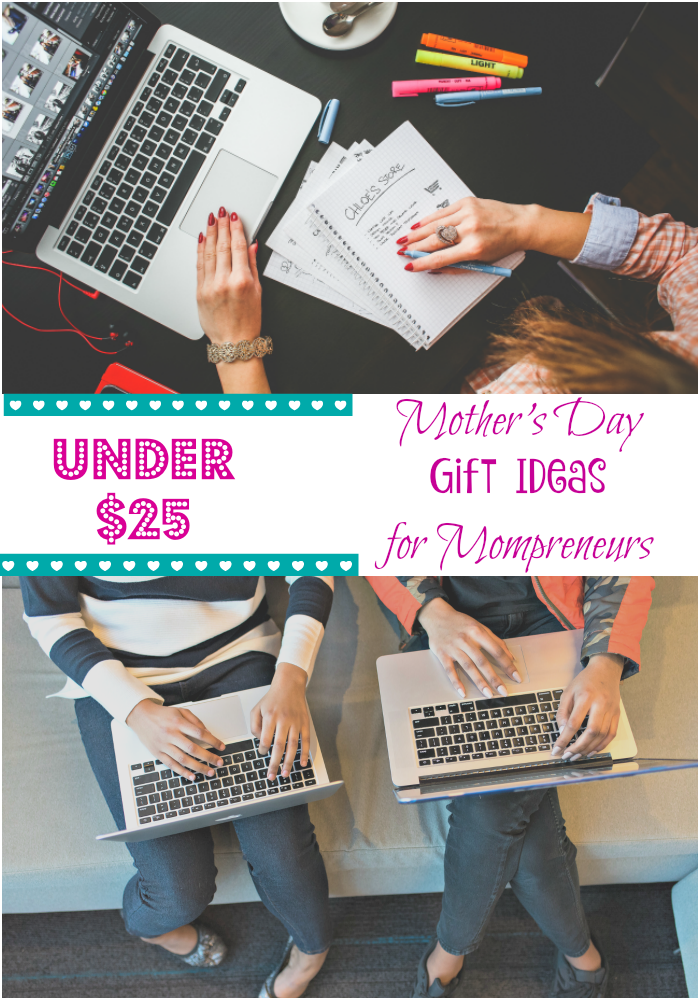 No longer am I wasting time looking for my keys thanks to The Tile App. I connected the Slim Tile to my car keys, set up a profile in the Tile App and now anytime I need to find them I can ping them with the app.
I received a Tile 4-pack so I can add them to other items like A.J.'s backpack, in case he loses it. My husband has lost and found his wallet at least three times since we've been married. He could have found them a lot easier with the Tile App tracking it.

I bought a business card case several years ago that looks like a miniature briefcase. But there are lots of creative designs for business card cases moms would love. Find them at your favorite office supply store or Amazon (two day free shipping for Amazon Prime Members).
Thanks to The Clipa, my purse no longer falls on the floor when I'm driving and hit the brakes. I showed my Instagram followers how it works in my car.
Moms can carry The Clipa anywhere to use at restaurants or anyplace you don't want your bag to hit the ground.
Coffee Shop Gift Card
I don't just work from home. I also work fro my favorite coffee shops. When there's a Starbucks nearby, I love to pop in there. As a Starbucks Gold Member, I earn points and free drinks + a free beverage on my birthday.
I also like local coffee shops in Atlanta like Octane Coffee, Refuge Coffee and The Corner Cup.
Comment below: What's your favorite Under $25 Mother's Day Gift Ideas for Mompreneurs from the list above? What would you add to you wish list as a mompreneur?
In case you missed it, I discussed these Mother's Day Gift Ideas on the Mommy Talk Show Facebook Live for Work at Home Mom Wednesday (WAHM Wednesday) as 12 p.m. every week.
RELATED TOPIC: 
What a Manicure Obsessed Mom Really Wants for a Mother's Day Gift