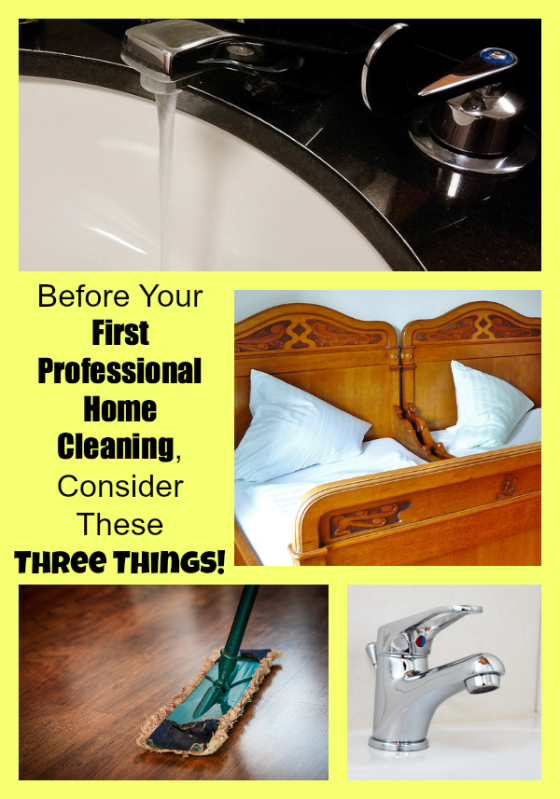 First Professional Home Cleaning
Although getting a professional home cleaning service has been on my wish list long before I become a Wife and Mother, I finally released my control-freak-ism when an Atlanta-owned company reached out to me. I was pleased with the service and learned a few things along the way that I'd like to share if you're considering your first professional home cleaning.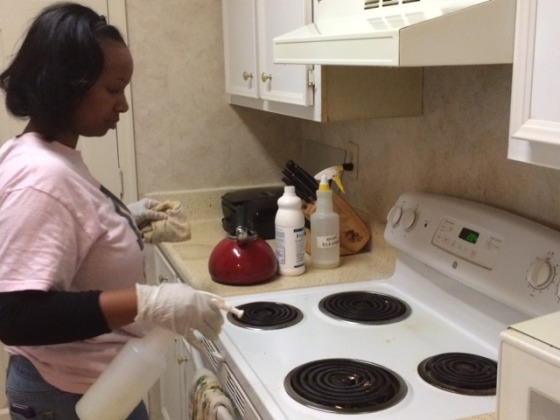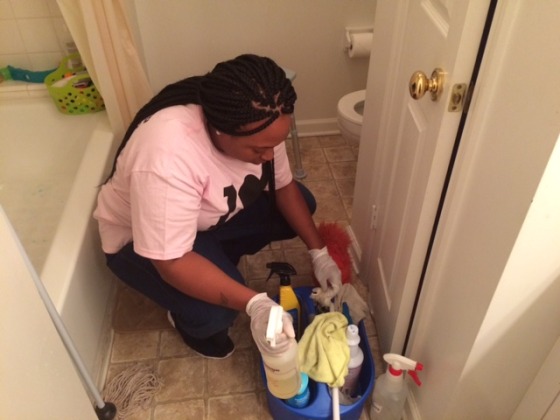 Clean Corp sent two women to our home for a two-hour cleaning. They arrived on time and walked me through the process. We took a tour of our home and they asked if I had any special requests. Then they got to work with their own supplies to tackle the kitchen, bathroom, living room and bedrooms.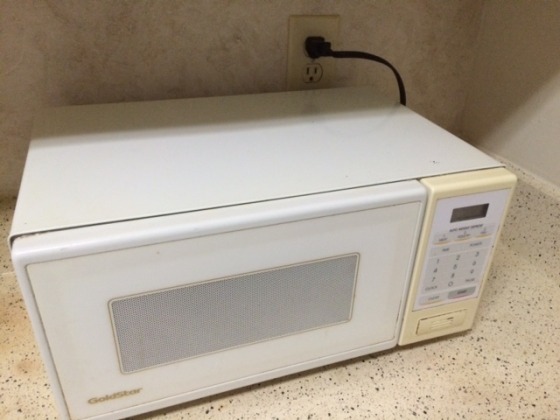 Dusting is NOT my forte and the cleaning team did a great job on places that aren't always in your line of sight. For example, the top and back of our living room television.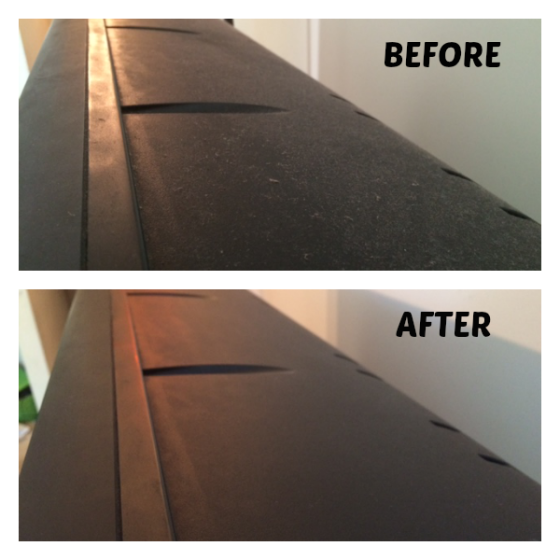 Here are three things I think you should consider for a similar service or cleaning company that you've already researched by reading online reviews and asking friends or neighbors.
1. Look at the dirtiest places in your home and consider if they need extra attention.
In my case, my kitchen cabinets needed extra attention because they were covered in grease from all the frying my husband does. In hindsight, since this was our first professional home cleaning and I admit my kitchen needed a deeper cleaning, I should have reserved an additional hour just to give the kitchen the attention it needs.
Clean Corp Owner CharnelleGriffin told me, "We use a software that determines what the estimated time and cost would be based on various specifications of the client's home (ie. pets, size of the home etc.). Everyone's home and needs are different so it's not a one size fits all. Based on the information given to us during the "phone quote" we give an estimated time of the duration of the cleaning. We typically clean the entire home unless the client requests something different."
2. Should you leave or stay for the cleaning?
Since it was my first professional home cleaning, I stayed at home to meet the crew, show them around our home, let them know which areas they could avoid and which ones needed the most attention. I recommend this for the initial cleaning.
3. Would you like a regular or occasional cleaning?
Regular home cleanings can have their advantages of only requiring a few hours of work vs. occasional deep cleanings. Regular cleanings can also be done by the same crew each time.   Griffin told me, "We do send the same crew out the homes because they're acclimated to the home and specific needs of the client already. If the technician is on vacation or gets a promotion we immediately contact the client and let them know."