While I love traveling to conferences and events, as well as hosting my own, it's difficult for me to travel for too long without a lot of planning for my husband to miss work.
So when Rev. Jenenne Macklin invited me to take part in a summit for successful mompreneurs where you can tune in from your favorite mobile device, I knew I had to be a part. I'm teaming up Charlies Angels-style with women who are leaders in their industry.
The Successful Mompreneurs Summit is February 4-6, 2016. Normally, you'd have to pay a ton of cash for insider secrets like this, but because the Rev. has such a super-sized heart, you get everything for the hefty price tag of FREE!
Register for access to the audio interviews with successful mompreneurs like heavyweight champion, Muhammad Ali's daughter, Laila Ali.  The famous mompreneur is a four-time, undefeated world champion boxer.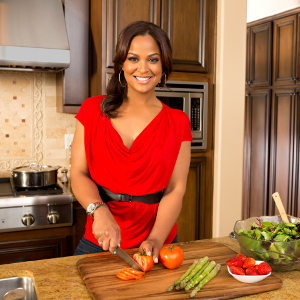 I remember when she was on an episode of ABC's "Wife Swap" a few years ago. Laila keeps her body in tip top shape and runs her house with military-like precision. Although she was criticized for not being a "fun mom" or very spontaneous, her love and commitment to her family were clear.
Making Time for Yourself
As much as I embrace the term mompreneur, I never lose sight of the fact that MOM comes first in that word.
Our son, A.J., is my boss and I can only fit things into my calendar AFTER he's taken care of.  He's bold and outspoken, even at his age, and is quick to lay on the "Mommy Guilt."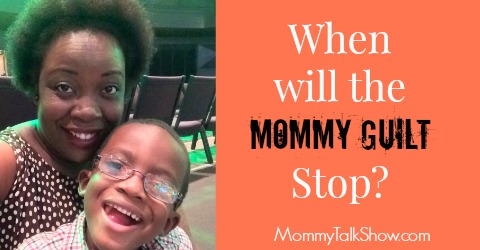 I'm pulling back the curtain on my business success and giving you the blueprint on how you can tap into your own power and finally achieve the success you've been wanting at the Successful Mompreneurs World Summit. My interview focuses on "Making Time for Yourself" and "Mommy Guilt."
The other 11 speakers are some of the world's most accomplished mompreneurs, having appeared on ABC, NBC, Fox News and other national media outlets. These brilliant ladies have built six- and seven-figure businesses all while juggling baby bottles and briefcases.
And they're giving you the inside scoop on conquering self-doubt and overcoming fear. All so YOU can boldly define what prosperity looks like for you and create an action plan that will achieve your wealth goals and get you to your "happy place" in 2016.
A few of their presentation topics include:
"In the Interest of the Child"
"Baby, Business and Bliss"
"Yes!! You Can Have It All"

Tune in to the Successful Mompreneurs Summit for my suggestions on how to:
Plan a Mom Escape. You may recall in 2013 for my 40th birthday I went to Los Angeles for myself for #FiguringOut40LA. Not only did I enjoy myself by doing exactly what I wanted for 24 hours a day, I also grabbed a one-on-one interview with a TMZ staffer about the Best Celebrity Moms.
Make Children Part of the Plan. Much of what I do for blogging involves A.J., but you can find a way to work your child into your career too.
Tackle Mommy Guilt. So often we shame ourselves into thinking we SHOULD be doing this, instead of that. Let it go!
I can't wait to get your feedback. You can always contact the show or send a message on the Mommy Talk Show Facebook page.