Disclosure: This is a sponsored post.
You may not realize it, but you're a #GameChanger.
Think back. Something happened in your life where you had to switch gears, take a different path or figure things out on the fly. Whether it was a bad date or talking yourself out of getting a parking ticket.
Sometimes you're so focused on getting yourself out of the mess that you don't realize the growth you just experienced. Look up. Look around. You made it!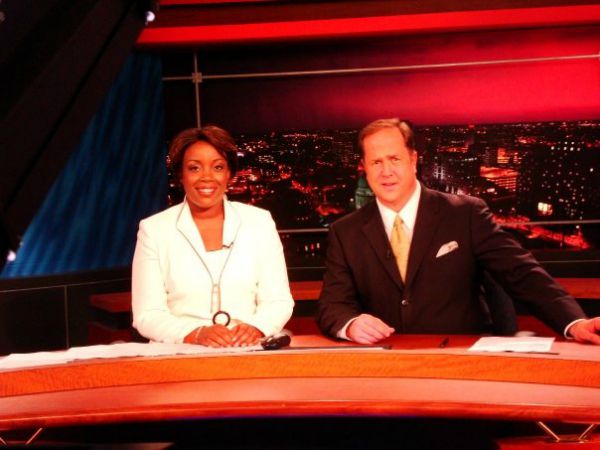 I'm a #GameChanger
While working in Jackson, Mississippi covering Hurricane Katrina's aftermath, I was so deep into how terrible things seemed that I forgot about the effect I was having as a news anchor.
Our local TV station was producing wall-to-wall coverage with no commercials. I was on the anchor desk for hours at a time, where I could only take a break to pee and get a snack. Every word that came out of my mouth was about death and destruction as the number of fatalities and destroyed homes rolled in. I was feeling mighty low. Then I felt bad  – about feeling bad – because at least I had a home even if the power was out for a week.
On my first assignment outside the newsroom, I went to the Mississippi Coliseum where thousands of evacuees had fled for free shelter. Someone had set up a computer lab for evacuees to get access to email, bank accounts and anything they needed online. So I headed to lab to interview a few people who'd logged on and connected with their loved ones.
Every few inches I walked, someone stopped me to say "Thank you, Newslady" or "We've been watching you every day, Newslady" or "If it hadn't been for your station, we wouldn't have known how to get donated clothes or connected with the Red Cross." Although I couldn't see their faces or the reactions while watching our newscasts, we WERE making a huge difference in the lives of these evacuees.
Me and my colleagues had changed the game. We were providing coverage that no other station in Mississippi had done. It earned as a Southeast Regional Emmy Award for Best Newscast and Breaking News.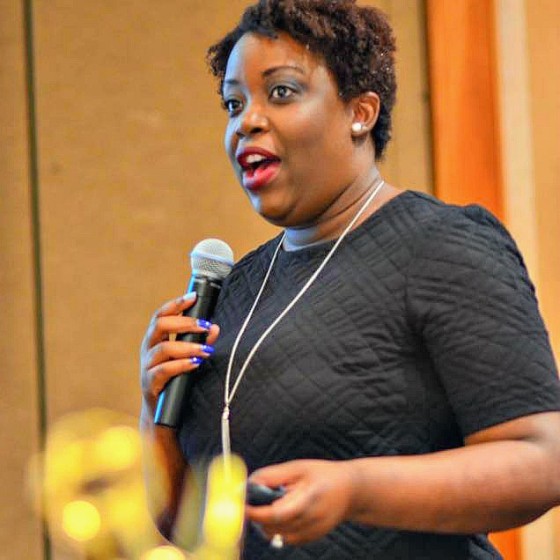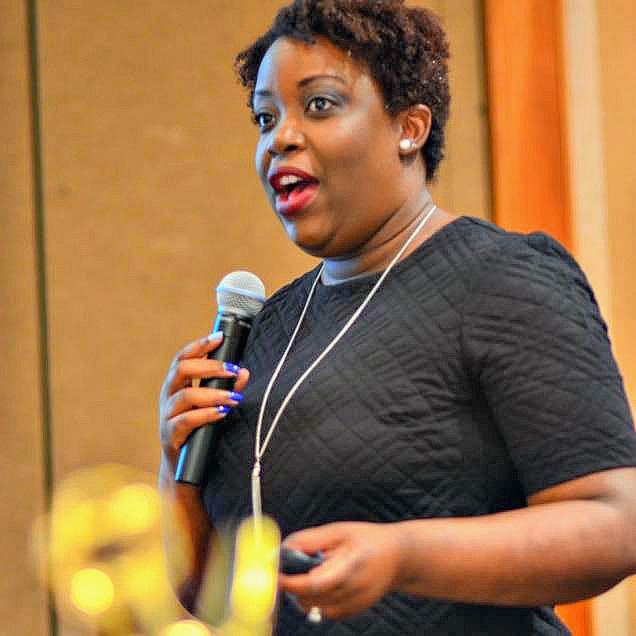 A game changing event that you can't miss is happening on Thursday, February 11, 2016 at 7pm ET. It's the Uptown Magazine and Kia Motors #GameChangers Twitter Party. Uptown Magazine and Kia will celebrate #GameChangers in their profession, community and culture. They've partnered with me again!  Special guests and hosts will join in the hour-long party which will include conversations and a celebration of those that are inspirationally crafted.
Mark off your calendar for Thursday, February 11th at 7pm ET for a game changing Twitter Event. In addition to some great conversation there will be prizes awarded every 10 minutes! Over $300 in gift cards will be awarded live! Plus enter to win $250. You are invited to join in and share how you are inspirationally crafted and have been a #GameChanger in your profession or community.
When: Thursday, February 11th  at 7pm ET
Where: #GameChangers or #GameChanger hashtag on Twitter
How: Follow @UptownMagazine + @Kia and tweet with the event hashtag #GameChanger or #GameChangers to participate.
Additional Hosts: @AngelaBLogan @MalinsWorld @MomSpark @GoodEnufMother @MochaManStyle @MommyTalkShow @CruzanFoodie
Want to get a jump-start on winning great prizes before the party? Pre-tweet to Win! Anyone who follows @UptownMagazine and tweets the below statement from now until the #GameChangers Twitter Party will be eligible to win a $25 Gift Card.
Tweet this: Join @UptownMagazine for the #GameChangers Twitter Party Thurs 2/11 at 7pm ET for a fun chat about being inspirationally crafted + prizes!
WHAT IS THE UPTOWN + KIA PRESENTS INSPIRATIONALLY CRAFTED #GAMECHANGERS SOCIAL MEDIA EVENT
UPTOWNMagazine.com and Kia Motors have come together to recognize both individuals and a fleet of vehicles that have been redesigned with style, power and make a lasting impact on those they touch. UPTOWN is hosting the #GameChangers Twitter Event on Thursday February 11, 2016 at 7pm EST where leading influencers will join us in sharing how they are inspirationally crafted and have been #GameChangers in their fields.
UPTOWNMagazine.com is also hosting a sweepstakes where participants can enter to win $250 for sharing their stories of how they are a #GameChanger along with a chance to be featured on UPTOWNMagazine.com for their contributions to culture, community and their field of work. Beginning February 3 – March 3, 2016 participants are invited to enter on UPTOWNMagazine.com and to post on social media using the hashtag #GameChanger or #GameChangers for more opportunities to win. Attendees will also get the opportunity to be acquainted with vehicles from Kia including the K900, Kia Sorento and Kia Optima.
WHO SHOULD I BE FOLLOWING ON SOCIAL MEDIA RELATIVE TO THE INSPIRATIONALLY CRAFTED #GAMECHANGERS ONLINE EVENT AND CONTEST?
DO YOU HAVE TO OWN A KIA VEHICLE TO ENTER THE CONTEST OR PARTICIPATE?
No! But your level of awesome is going to seriously go up if you do. You can also find out more information about the redesigned Kia including the K900, Kia Sorento and Kia Optima at Kia.com.
HOW OLD DO YOU HAVE TO BE TO ENTER THE INSPIRATIONALLY CRAFTED #GAMECHANGERS CONTEST?
Must be 18 years or older to enter.
CAN I ATTEND THE INSPIRATIONALLY CRAFTED #GAMECHANGERS EVENT?
Everyone is invited to participate in the Inspirationally Crafted #GameChangers online event where you can enter to win $250 at UPTOWNMagazine.com and use the hashtag #GameChanger or #GameChangers on social media posts on platforms such as Twitter, Facebook and Instagram for more chances to win.
MUST I SUBMIT ONLINE, OR IS THERE ANOTHER WAY TO ENTER?
Online entries only via UPTOWNMagazine.com and for more entries use the hashtag #GameChanger or #GameChangers on social media posts from 2/3/16- 3/3/16
HOW MANY TIMES CAN I ENTER THE INSPIRATIONALLY CRAFTED #GAMECHANGERS CONTEST?
You may submit up to 4 entries per day on UPTOWNMagazine.com and unlimited bonus entries on social media but all must include the hashtag #GameChanger or #GameChangers.