Pizza is essentially it's own food group at our house. We eat it at least once a week, whether we grab a pizza on the run or throw a frozen pie in the oven. RaceTrac Pizza is an option when your family is on the go. We're delighted to partner with RaceTrac for an upcoming Twitter Party:  Monday, April 9, 2018 from 8-9 p.m. ET.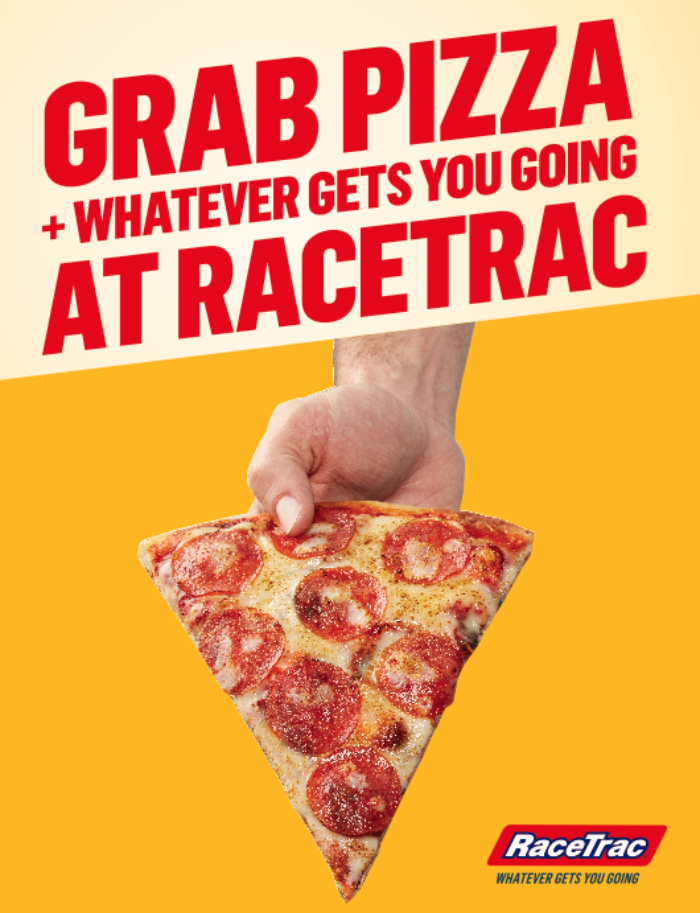 Our family spends a lot of time in the car. We have a long commute to school, after school activities, play dates and events we attend to show you fun things to do around Atlanta..
RaceTrac has an array of food options if you're driving and dining on-the-go like us – but its pizza just got a little more flavorful.
For a limited time, grab a slice of Buffalo Chicken Pizza. The basis for its pizza gives you the Buffalo spice kick you like with Frank's Red Hot Sauce, melted whole cheese, breaded chicken and ranch dressing with a topping. Enjoy it while it lasts for a limited time at select RaceTrac locations.
RaceTrac pizza is always hot & ready to go. It's made in-store (just like the new breakfast sandwiches). Slices are larger than your average pizza joint – made from a 16 inch pie and made into six slices.
I prefer sausage or pepperoni, but look in the hot case for meat lover's and plain cheese.
For dessert,  stop by Swirl World for ice cream, yogurt, sorbet and Italian Ice. Choose from up to 40 toppings. A.J. is a fan of sprinkles on his vanilla fro yo.
What's your favorite?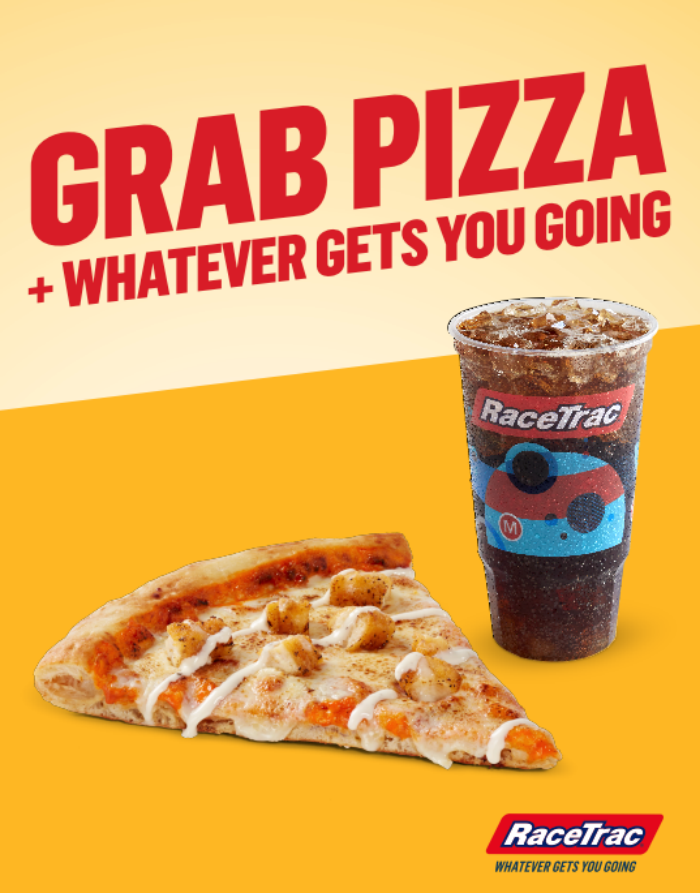 #RaceTracPizza Twitter Party
Date: Monday, April 9, 2018
Time: 8-9 p.m. EST
Prizes: RaceTrac gift cards and RaceTrac prize pack
RSVP: Add your Twitter handle at the end of the Divine Lifestyle post.
Click to Retweet:
Join the #RaceTracPizza Twitter Party 4/9 from 8-9p ET. Buffalo chicken pizza fans: we've got you covered via @RaceTrac w/ prizes & fun! #AD
RSVP >>>https://t.co/h3MzWH91wJ pic.twitter.com/BOS369SROs

— Joyce Brewer (@MommyTalkShow) April 8, 2018