As a Black influencer, I love to use my voice and experience to connect with people online. I share my natural hair journey. I share the challenges of raising a Black boy through the noise of a pandemic and protests. I share what it's like seeing dark-skinned actresses in films like Black Panther. It made perfect sense when Survey Monkey asked me to be part of an ongoing conversation it's having internally and with its consumers. Thursday, February 18 from 1-2 p.m. I'm participating in a Twitter Chat hosted by Survey Monkey designed to promote understanding and connection. We're addressing the FAQ's or frequently asked questions Black people get about hair, culture, family structure, and more. I have a video below that explains everything you need to know. I hope you'll tweet me during the live event!
This conversation is sponsored by Survey Monkey.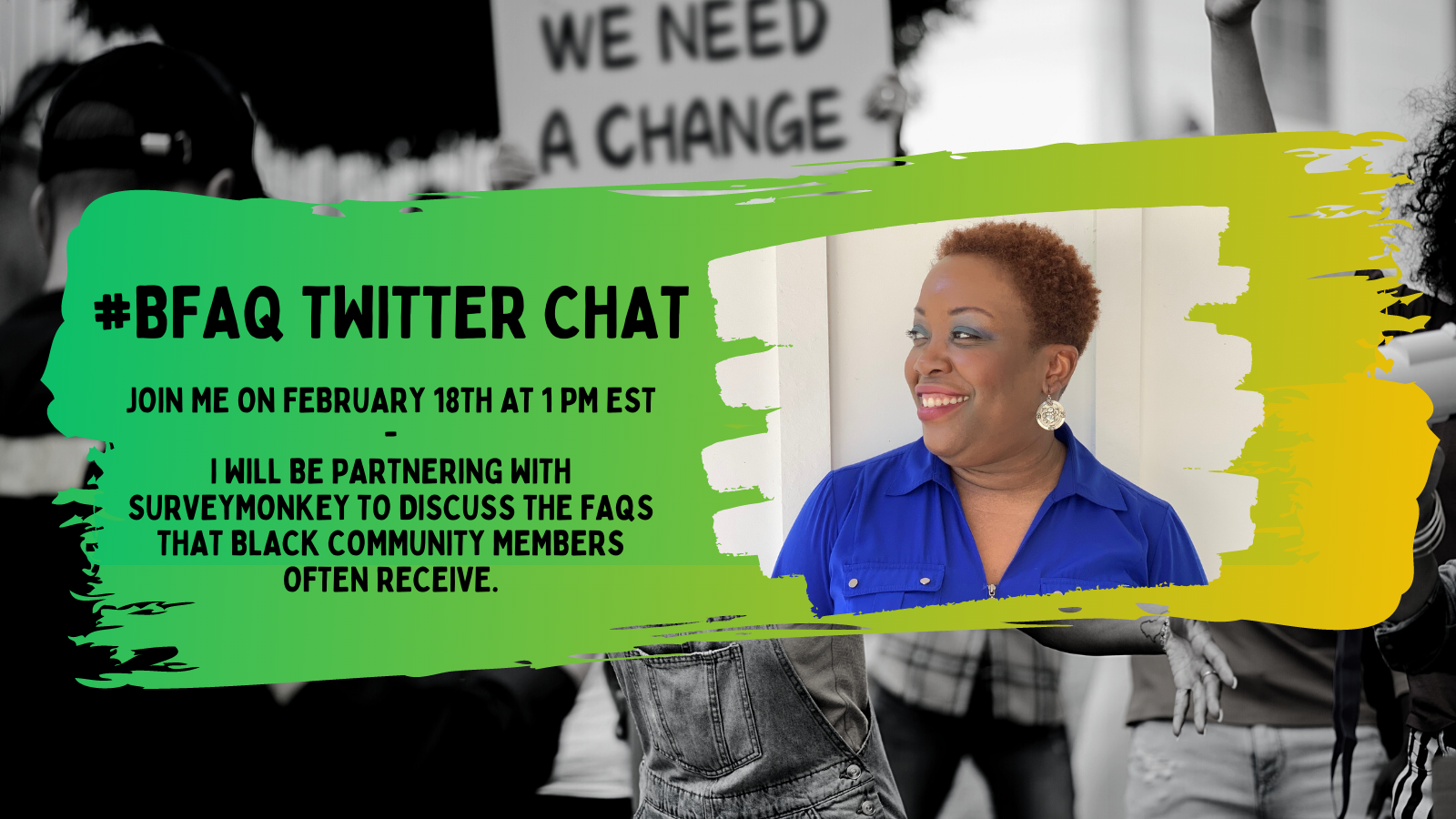 Watch #BFAQ Twitter Chat Invitation
Joining me in this cool conversation are three Black influencers who use their voices in amazing ways.
Christine St. Vil: @MomsNCharge on Twitter | MomsNCharge Website
Trina Small: @HeyTrinaSmall on Twitter | Hey Trina Website
Fred Goodall: @MochaManStyle on Twitter | MochaManStyle Website
Survey Monkey will be tweet the key conversation #BFAQ questions: @SurveyMonkey on Twitter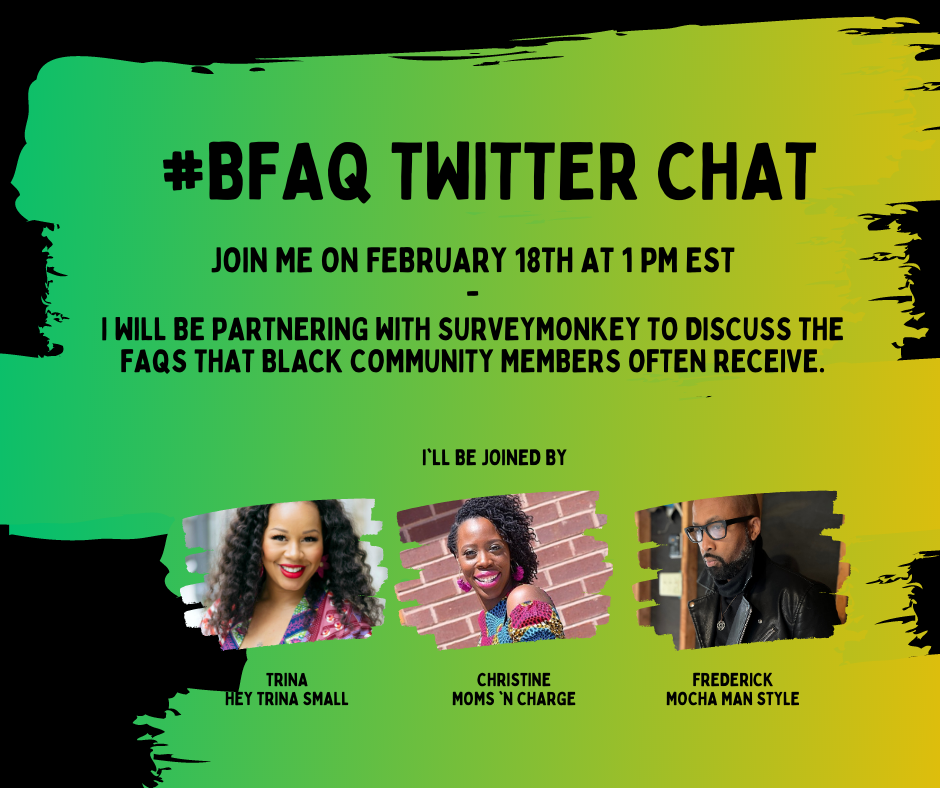 What I love is that Trina, Christine, and Fred will all have different experiences to share.
As I love to say with one of my graduate school friends, "There's more than one way to be Black."
Unfortunately, too many of us get sucked into negative tropes about Black poverty, Black motherhood, and Black hair.
Depending on where you grew up, how you grew up and who's in your family, being Black in America can be multi-faceted.
This #BFAQ is designed to allow us to share and connect, while giving supporters a chance to listen and learn.
If you're on Twitter reply or retweet this, then join in the conversation.
Add your voice to this Twitter Chat Thursday!
What are the Black FAQs you answer over & over again? I'll share along w/ @MomsNCharge @heytrinasmall @MochaManStyle in an important conversation presented by @SurveyMonkey. Tweet me 2/18 from 1-2p ET! #BFAQ #BlackHistoryMonth pic.twitter.com/k57o7fEQXi

— Joyce ~ New Homeowner ? (@MommyTalkShow) February 16, 2021