Even though I saw this film weeks ago, reviewing it on the first day of Black History Month 2021 seemed like the perfect time to do it.  One Night in Miami is an amazing film adaptation of a legendary stage play.
The characters are real.
The event was real.
The dialogue is imaginary.
Everything about it is historic.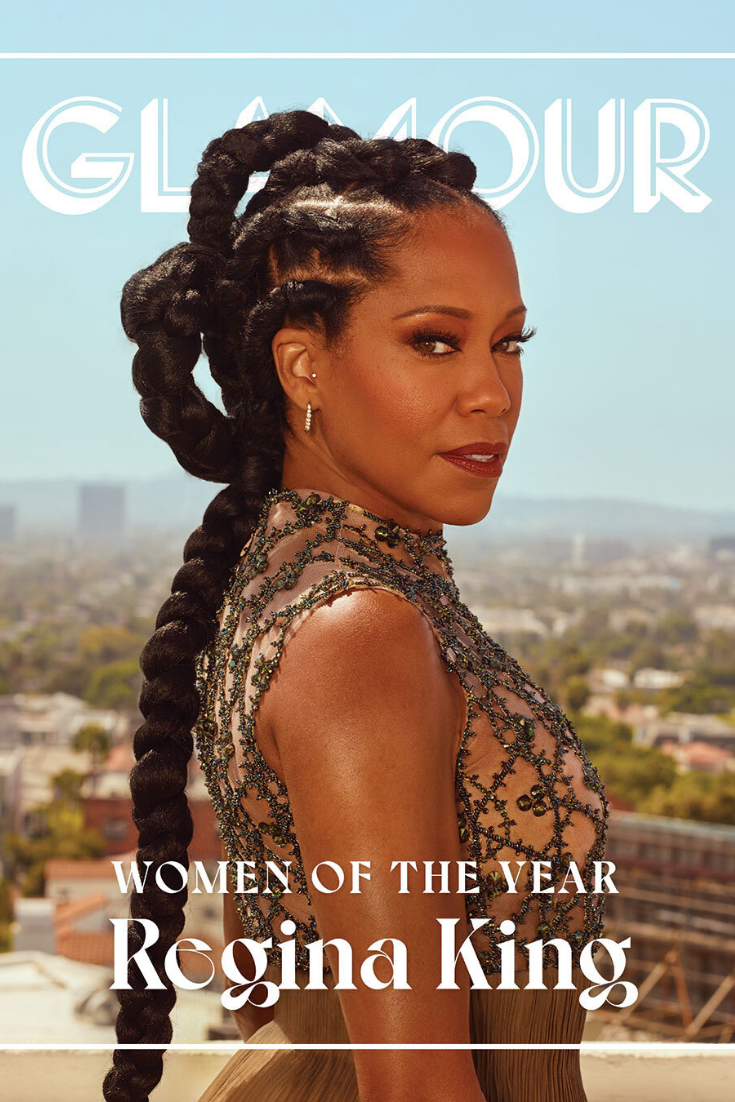 One Night in Miami is the first film by a Black woman director who was invited to debut her work at the Venice Film Festival. Notably, the Oscar and Emmy award-winning actress, Regina King, made her big-screen directorial debut with it. It takes place on the night four titans of the civil rights era (Malcolm X, Jim Browne, Sam Cook, and Muhammad Ali né Cassius Clay) gathered to celebrate Ali's 1964 win against Sonny Liston. My commission-earning affiliate links are below.
Watch: One Night in Miami Trailer
Insightful Conversation
When folks who live their lives like they have a lot to say get together in one room, it's hard to keep quiet.
Back in 1964, four Black American men who lived their beliefs out loud all got together.
Jim Browne was at the height of his football career, but also at a crossroads professionally.
Malcolm X was debating leaving the Nation of Islam even though he was its biggest public mouthpiece.
Sam Cooke was selling records and making millions of dollars but he wasn't really putting his genius self into his songs.
Muhammad Ali just shocked the world with his heavyweight championship win against Sonny Liston. But that win was overshadowed by the headlines about his interest in becoming a Muslim.
Put all four of these men together at a deeply pivotal time of their lives, add their gigantic egos, set them in a tiny hotel room and you have the dynamics for One Night in Miami.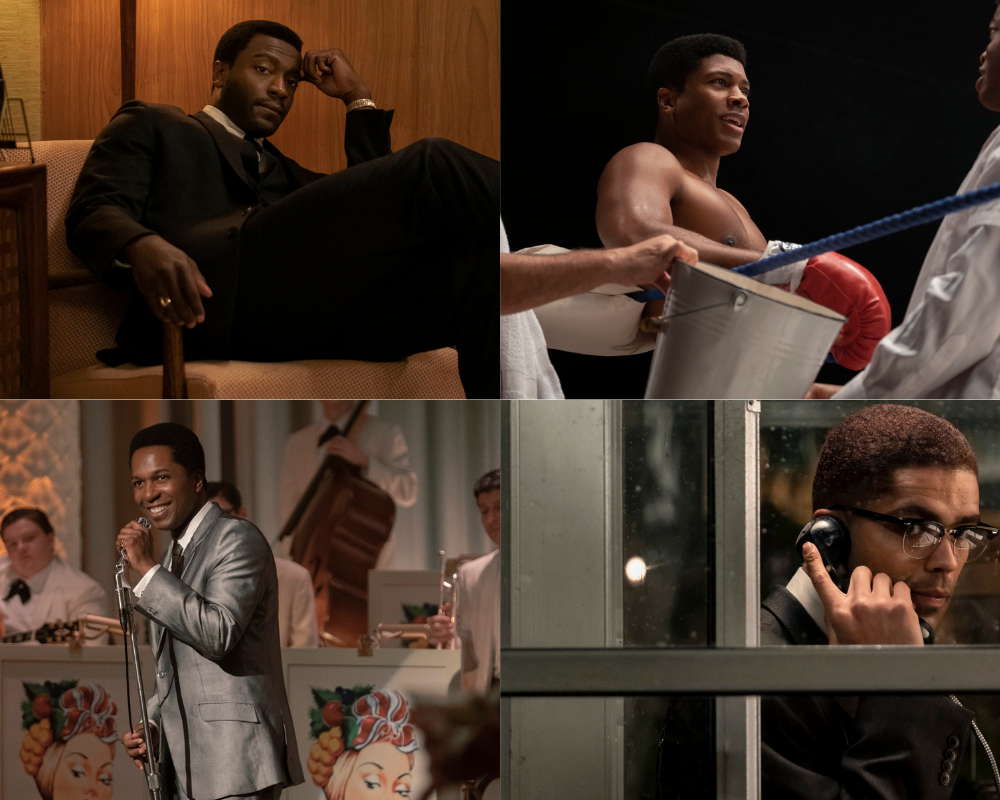 You Will Laugh
Don't get me wrong. One Night in Miami is a very serious film.
Malcolm X played by Kingsley Ben-Adir is brooding and serious. There's enough eery foreshadowing of Malcolm X's death to make you feel the weight of the world.
Sam Cooke played by Leslie Odom, Jr. is the smallest physical character in the room, but his personality and depth are huge.
Muhammad Ali played by Eli Goree is the young, spry, heavyweight world champion who jumps on the hotel bed like a 12-year-old and can't stop admiring himself in the mirror.
Jim Browne played by Aldris Hodge landed a comedic line so beautifully when Malcolm X tried to convince him to become a Muslim –  that I fell off the couch laughing and rewinded the scene three times to fully enjoy it.
Up to 30% off Fire TV devices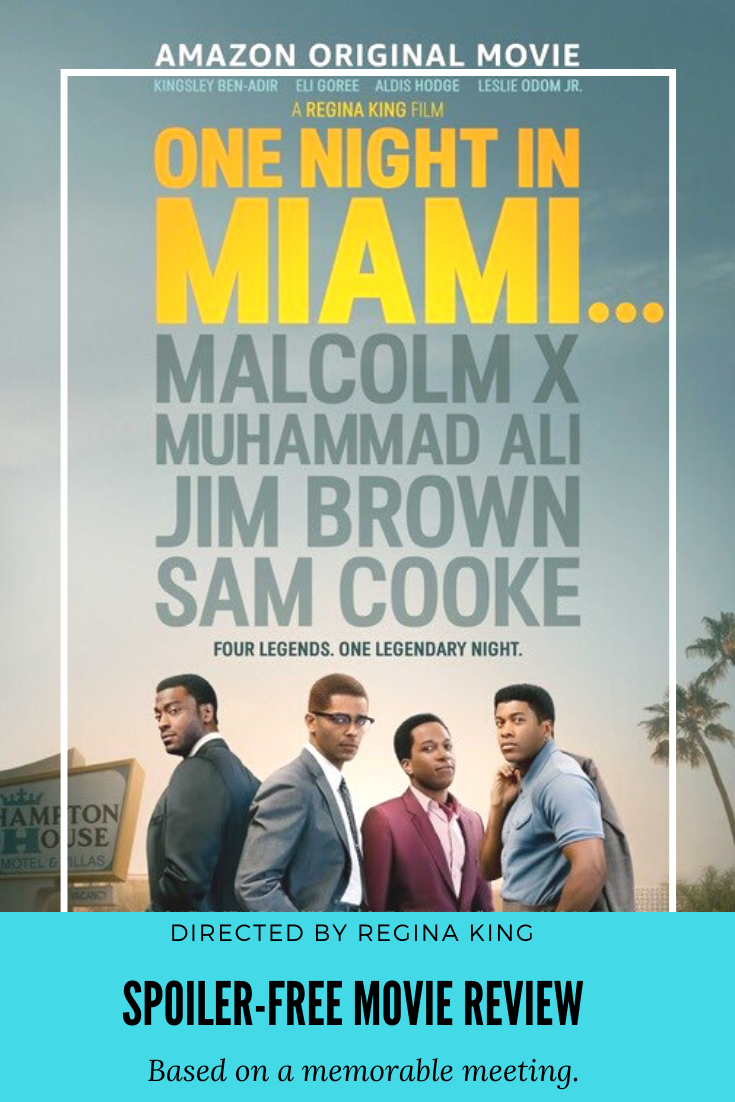 Final thoughts
There was one glaring fact I found that was missing from the One Night in Miami movie. I wish the film had recognized honoring the fact that in real life Sam Cooke that in was murdered before Malcolm X was and under very suspicious circumstances.
Can kids watch this film? I would say depending on your level of comfortability that parents should view it first and then decide if they would like their teenager to see the movie because. There is some adult language and deep racial discussion that your children may not be prepared for. As the film gets wider distribution and eventually airs on commercial TV, it'll be interesting to see if certain edits are made for subject matters. In the meantime, here are some
Family-Friendly Black History Month
movies.
My husband and I talked about this film for days after we watched it. We imagined how true these conversations were. We wondered if Malcolm and Martin Luther King, Jr. could have been this open and vulnerable with each other if they'd met more than once before they were both assassinated. I couldn't stop thinking of how many of them were gunned down in the 60's just as they were speaking out for civil rights.
February is Black History Month
If you'd like to watch another Black-woman directed film that I loved, check out 'The Old Guard" by Gina Prince-Bythewood which was my favorite film of 2020.