2021's Martin Luther King, Jr. day looks so different than in years past. Social distancing during the pandemic is limiting opportunities for parades and service projects. Although they are the most visible ways to honor Dr. King's legacy, there are ways you can display economic justice on the national day to celebrate his birthday. While his civil rights quotes are what he's most widely known for, Dr. King knew the importance of economics in uplifting Black Americans in the 60's. It's a shame his dreams for economic equality haven't come true either. Here are three ways you can celebrate MLK Day with economic justice support that doesn't require leaving your home.
Celebrate MLK Day With Economic Justice
Support a Black-Owned Business.
Buying from a Black-Owned Business is one of the ways you can help build the wealth of Black families.
It's also important to leave a favorable, honest review of their products and services. Reviews go a long way towards building trust.
Beyond a one-off purchase of an item, see if the Black-Owned Business offers a subscription service or a contract. This way you're supporting them monthly.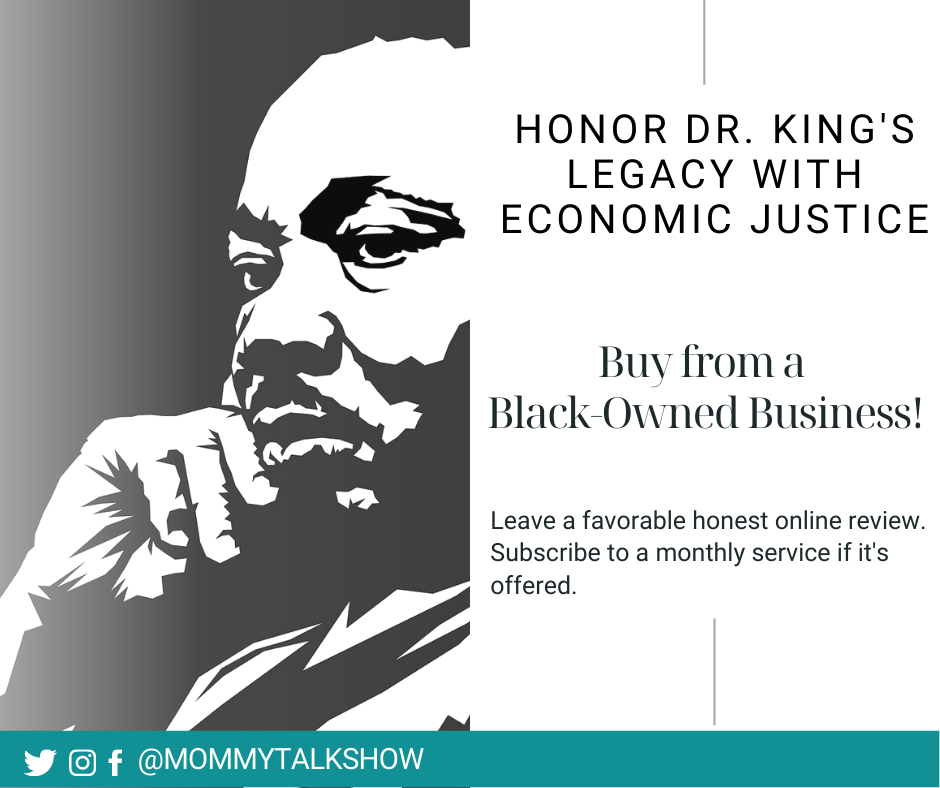 You may recall right before the 2020 Holiday Season I shared that I'm an ambassador for a shopping platform featuring Black-owned businesses.
ATTENTION: Black-owned businesses!!
Get discovered in online ?marketplace @ZurriShopping this holiday ? season to make more sales.
? Visit https://t.co/f4QiZUsm1b
??‍?Sign up as a vendor (starting at $7.99 month)
➕Add ambassador referral: MommyTalkShow pic.twitter.com/rjdhY5fenq

— Joyce ~ New Homeowner ? (@MommyTalkShow) November 10, 2020
Donate to a charity.
Charities are hurting during the economic crisis, while they're also serving more people than ever.
I noticed when I made an online purchase this morning for some fitness gear, the retailer gave me the option at checkout to round up my purchase amount and the additional amount could go to a charity.
If your budget doesn't allow you to make a monetary donation, amplify your favorite charity's message by sharing one of its social media posts, content from its website or newsletter.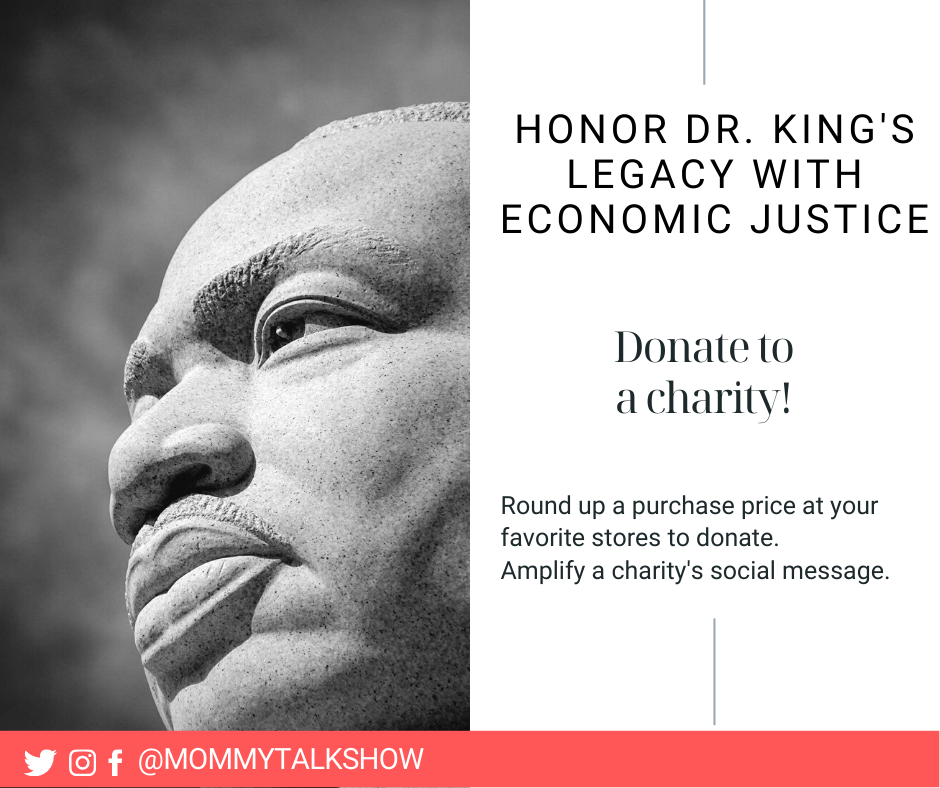 Dig deep into state wage issues.
Did you know that Dr. King was demonstrating in Memphis, TN for fair wages and safety for sanitation workers the night before he was killed?
Earning a living wage is still a political issue in 2021. Florida just passed an amendment to raise the minimum wage incrementally through 2026 to $15 an hour.
Are you familiar with the minimum wage rates in your state? Are there efforts to raise it or explore how raising the minimum wage will affect families.
Spend time today digging into the wage issues in your state so you can be informed before the next election.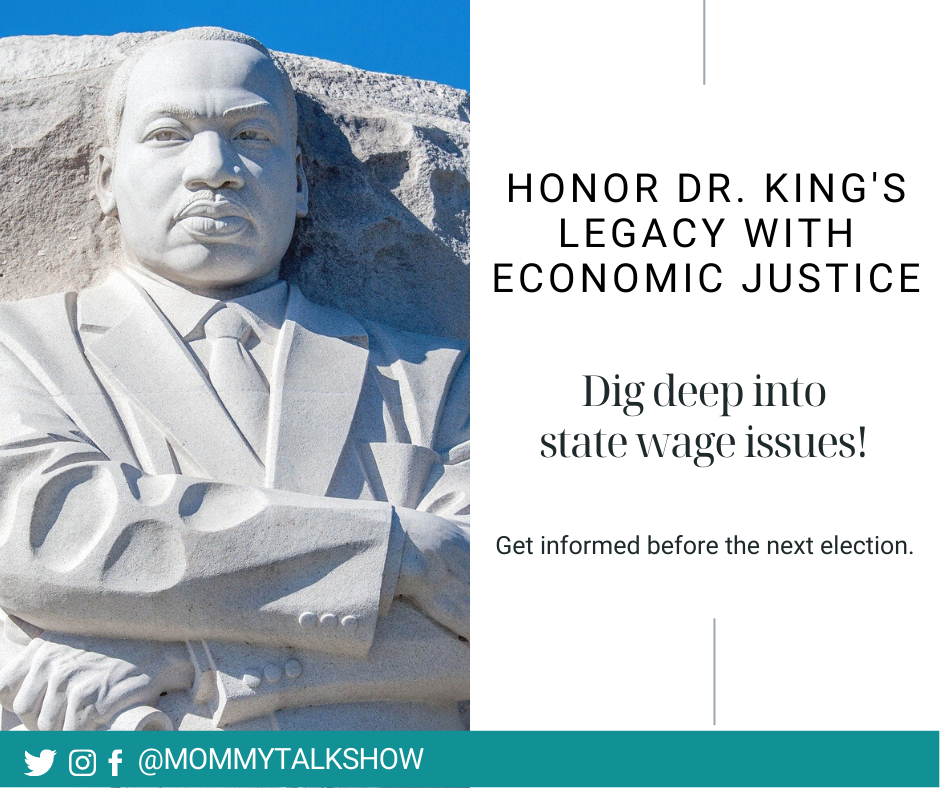 How important do you think economic justice is to Dr. King's legacy? How can you family honor his legacy year-round?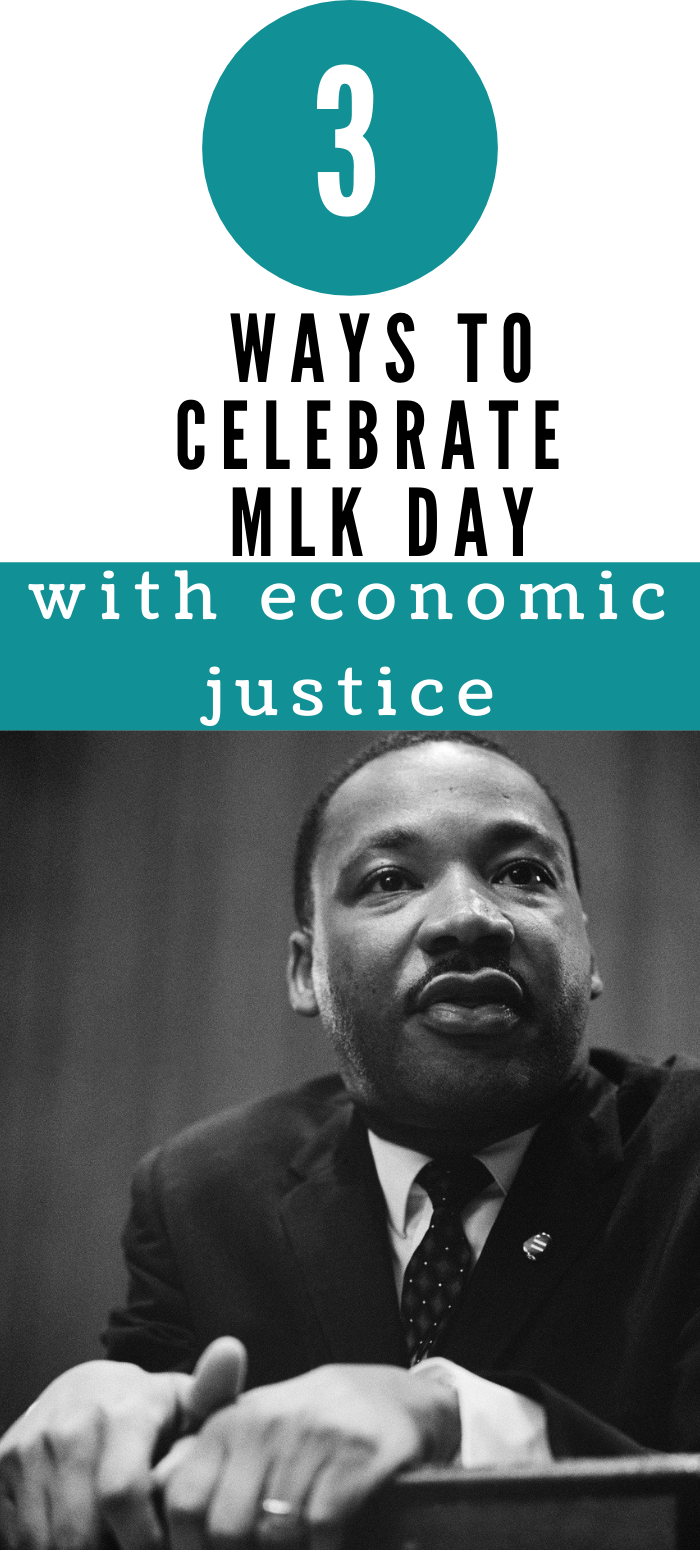 I've previously shared Martin Luther King Day of Service Project Ideas for Children and found a relevant post: 9 Ideas for MLK Day of Service at Home.