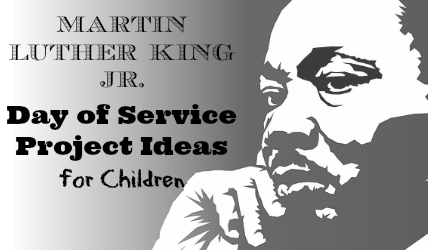 As we approach what would be Dr. King's 88th birthday, we should all be reminded that this national holiday is designed to be "a day ON, not a day OFF."  The National Service Day coincides with his birthday to encourage U.S. citizens to give back to their communities in his memory.  No matter how old or young you are, you can take part! I'm floored by the number of service projects and events our family can easily find in Atlanta, the city of his birth. There are plenty of Martin Luther King Jr. Day of Service Project Ideas for Children. I'd love for you to read and share my list, as well as look over my affiliate links.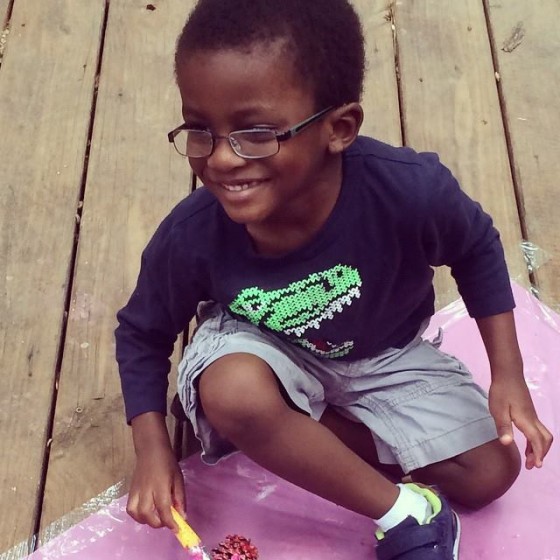 Before his assassination, Dr. King had a score of causes he supported and championed. He's well known for his I Have a Dream Speech, a rallying cry for racial equality. But Dr. King  also supported veterans and military families, homeless, schools as well as senior citizens. So I've broken down the Day of Service Project Ideas for Children by those categories.
Martin Luther King, Jr. Day of Service Project Ideas
Veterans & Military Families
Visit a Veterans hospital or retirement center to perform a concert or create a craft project.
Cook dinner for a military family in your neighborhood.
Organize donations for care packages.
Raise funds for stamps and care packages.
Homeless
Raise funds for blankets, supplies or low-income housing projects.
Organize a canned food drive.
Schools
Organize a book drive, plant a garden, re-enact a civil rights march.
Invite a historian to speak to your class about Dr. King and civil rights issues.
Senior Citizens
Visit a senior citizens community to sing, make crafts, read books, plant or maintain a garden.
Check on elderly neighbors, prepare meals, organize rides to doctor's appointments.
Comment below: Will you be taking a day on or a day off for Dr. King's birthday? Are these service project ideas a good fit for your family?
Click to retweet:
MLK Day of Service Project Ideas for Children – http://t.co/bliDStwAfx via @MommyTalkShow #MLKDay #ATL pic.twitter.com/fnxpge84ED

— Joyce Brewer (@MommyTalkShow) January 15, 2015
In 2014, we visited the Martin Luther King, Jr. National Historic Site in Atlanta during Black History Month. Much of this exhibit is free and open to the public. This year I'll add on a visit to Dr. King's birth home in Atlanta's Sweet Auburn district because he's asking more and more questions about the man whose name he sees posted all around Atlanta.
Visit to Martin Luther King National Historic Site:
Fellow Atlanta Mom Blogger @BernettaStyle took a trip to the Dr. King historic site in Washington D.C. with her family. To help her children have a better understanding of his legacy she created a
printable MLK activity sheet
you can download for free!