Lately, I've been going to the movies more than I used to. We've also had the pleasure of partnering with several family friendly movies including Early Man and Sherlock Gnomes. A.J. & I went live on the Mommy Talk Show Facebook page to discuss them which you can watch below. But this week I enjoyed a PG-13 film, A Quiet Place, thanks to a screening invitation.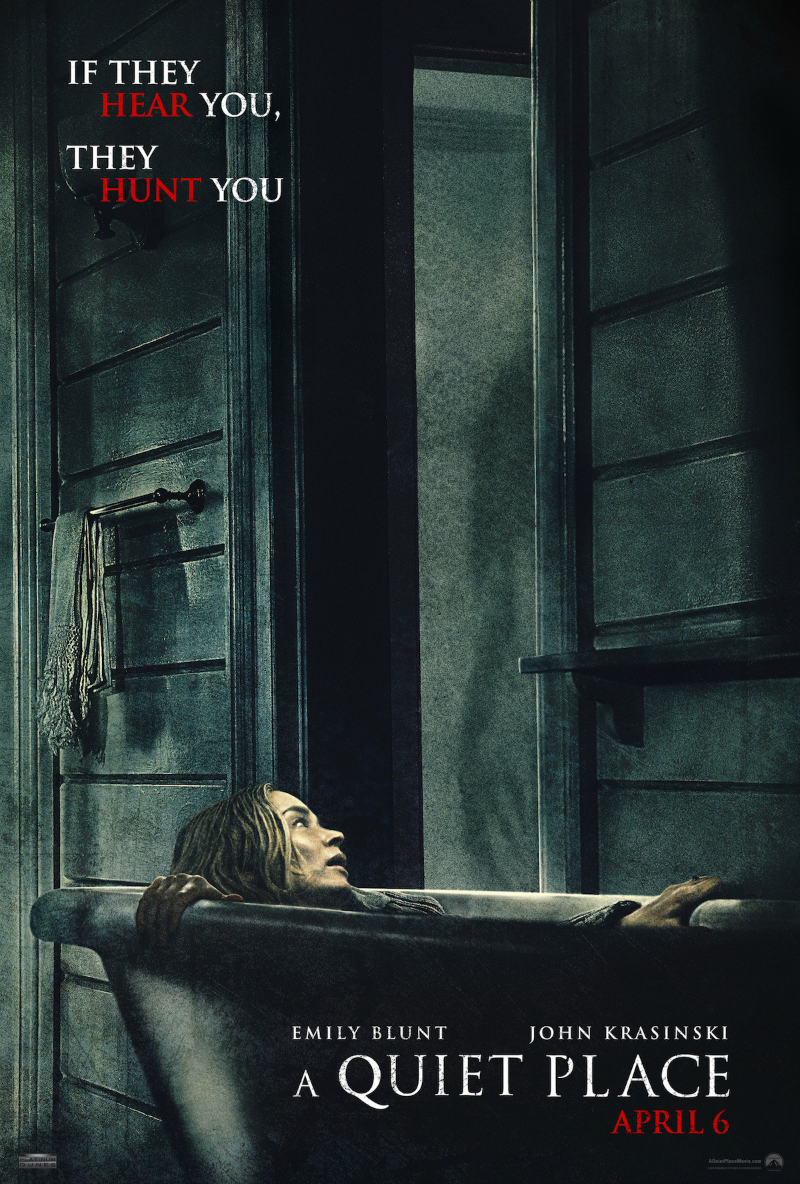 Watch the trailer, then I'll share my three emotional family lessons you'll learn from watching the film.
The movie's premise: A tight knit family in upstate New York can't make any sound or monsters will come out of the woods and kill them.
"If They Hear You, They Hunt You."
A Quiet Place Movie Official Trailer

1.Don't Get Between a Mom and Her Children
Emily Blunt is Evelyn Abbott, the mother in A Quiet Place, co-written and directed by her husband, John Krasinski. I'd only known Emily Blunt from the movie 'The Devil Wears Prada' where she was the pretentious assistant alongside Anne Hathaway & Meryl Streep.
But in A Quiet Place, Blunt was superb.
I watched her interview on Good Morning America this week where she discussed how the actors had so little dialogue, used sign language throughout the film and needed to rely on their facial expressions to emote what they were feeling. She said they came up with the term "Facting = Face + Acting."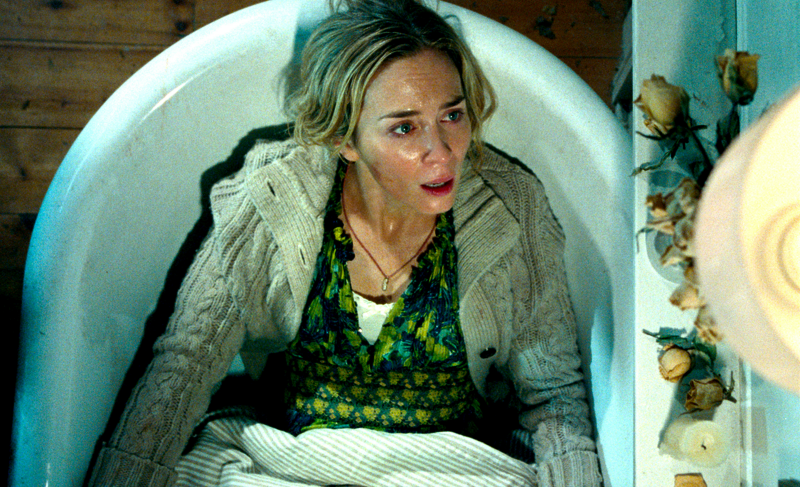 It's the perfect description of what she has to do throughout the film when she's connecting with her husband, guarding her children and giving birth to her baby while a murderous monster breathes down her neck. No. Seriously. It creeps up behind her in a painstakingly hard scene to watch. She's trying to deliver a baby all alone and can't make a sound!
Throughout the film and nevermore in the film's final scene – Blunt is everything.
I've told A.J. several times in his eight years on this Earth that I would do anything to save him. Blunt as Evelyn Abbott embodies that for every mom.
RELATED TOPIC: See Summer Blockbusters Without Breaking Going Broke
2. Siblings Bonds Run Deep
Did you know that your relationship with your brother or sister is the longest relationship of your life?
Boyfriends, girlfriends, spouses come and go. Parents pass away. But you'll likely spend the most time in a relationship with your sibling.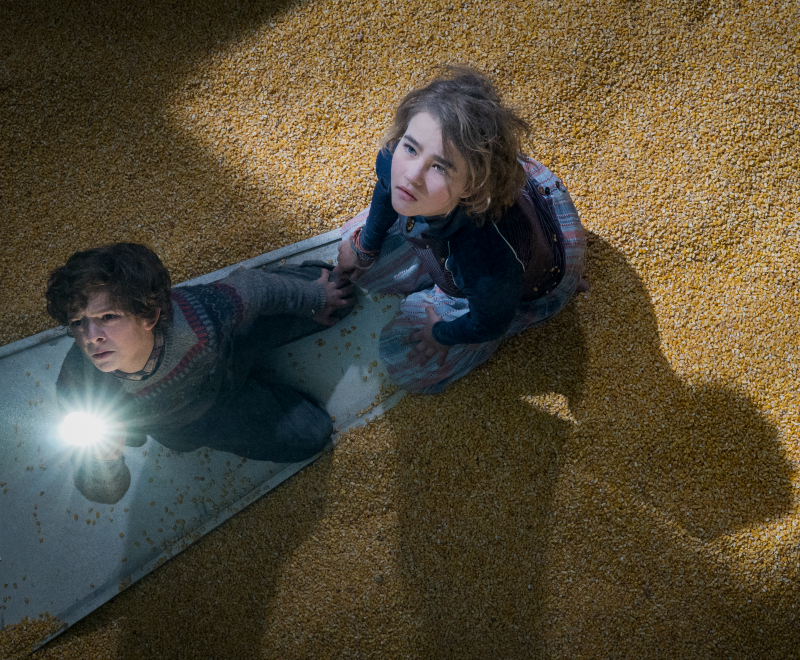 Arrive on time for A Quiet Place film so you don't miss the opening scene that embodies deep running sibling love between Regan (oldest deaf daughter), Marcus (middle son) and Beau (youngest son).
Throughout the film, as the Abbott children try to stay a step ahead of the monster(s), they're sometimes separated from their parents and must rely on each other.
These scenes even made me regret for a brief moment that our only child won't know this level of closeness.
3. Problem-solving is a team effort
When you're faced with mini-van sized monsters who want to eat your family, it takes teamwork to keep everyone alive.
Each character, Evelyn, Marcus, Regan and Lee (Krasinski), worked together (even when they didn't know it) to take fight for their safety.
RELATED TOPIC: 12 Life Events That Require a Family Meeting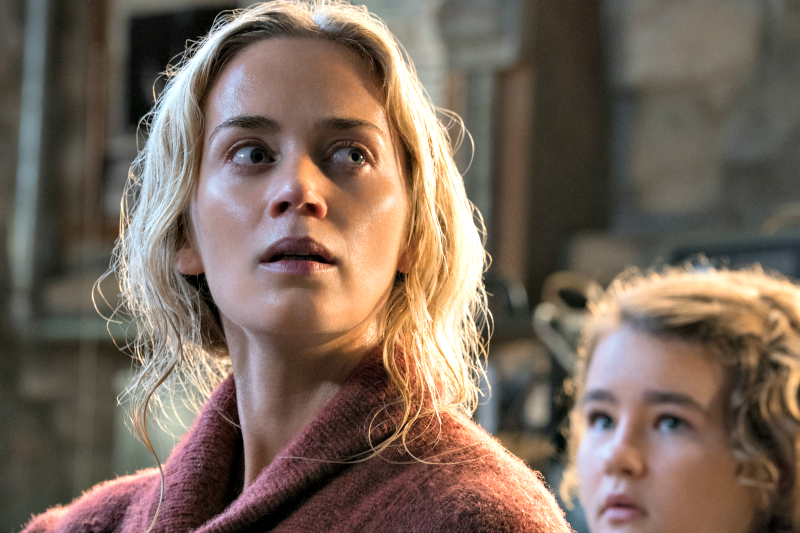 Finally, I came away from this film for newfound respect for John Krasinski. A Quiet Place will do for his career what Get Out did for Jordan Peele's directorial debut. Crowds and Hollywood will demand more from them.
[Tweet ".@AQuietPlaceMovie will do for @JohnKrasinki career what @GetOutMovie did for @JordanPeele directing debut. Crowds & Hollywood will demand more from them."]
Watch my Facebook Live video about what you need to know before you see A Quiet Place.
Comment below: Are you brave enough to see
A Quiet Place 
in theaters? Are you familiar with Krasinski's work on The Office?
Watch our Facebook Live about the Early Man Movie and the Sherlock Gnomes Movie.