I wish I could say I have time every week to catch up with my girlfriends. It just doesn't happen. Thanks to social media we mostly keep track of our lives online. Every once in a while we'll send a text message to my friends, while being mindful of their work hours and family schedules. In fact, I'm one of those people who usually text before I call – just to make sure my friends are able to talk at an agreed upon time. I felt like I needed to take a weekend away for my 43rd birthday and invited my dear friend, Rochelle, to come with me.
Disclosure: We received a complimentary stay at the Jekyll Island Club Hotel and a review of the Toyota Avalon to share our honest opinions. Keep reading for a chance to win a stay there!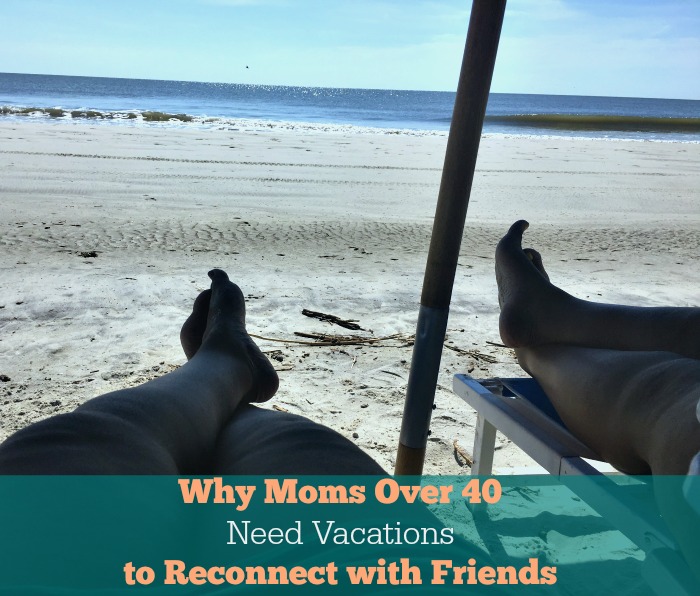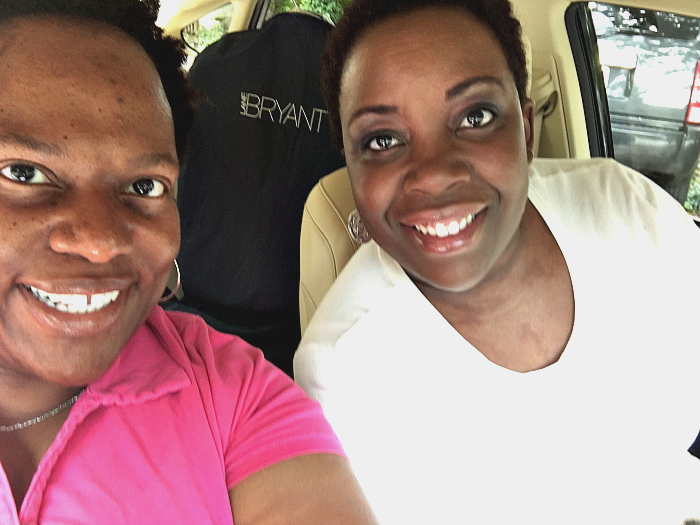 Distance
My closest friends who I've known for more than 10 years don't live nearby. In my career, I once moved five times in seven years between graduate school and my first few jobs.
I met Rochelle when I had my first TV job in Youngstown, Ohio as a reporter and weekend news anchor. Since then –  I've moved multiple times for work and most recently for my husband's job. I've been in Atlanta for seven years and she's stayed in Ohio. She's been a wonderful friend by driving here several times and spending time with our son.
But visiting us at home still comes with all the family demands – like child care, spouses and housework. The weekend getaway let us leave all that behind and talk for hours about what's been going on in our lives.
What I really appreciated about our weekend is that we have the type of friendship where we can be open and honest with each other. When I told Rochelle "don't feel like we have to be together all weekend" she took it with the spirit of understanding. Although I miss her and wish we could talk more, if there was something she wanted to do like swim – while I wanted to nap – there were no hard feelings!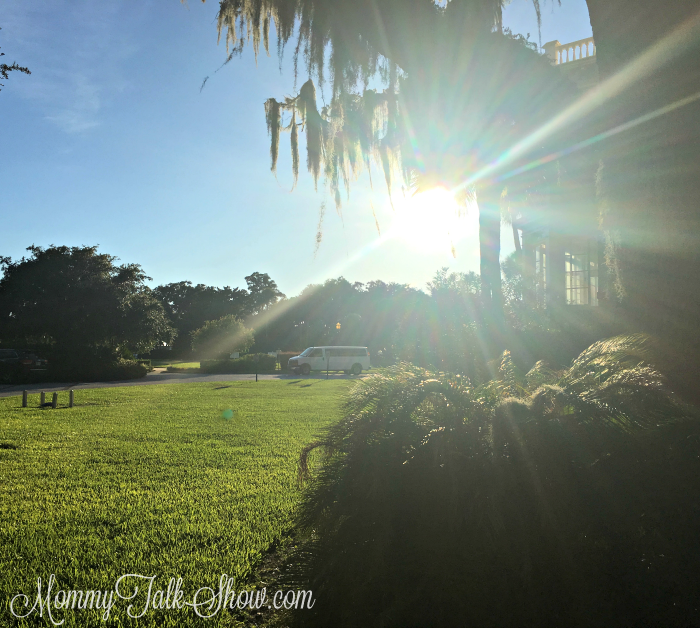 Children & Spouses
Rochelle and I are both in our 40's, but definitely at different stages of our lives. Her son is college-aged and working. Our son is six-year-old and getting used to his Cub Scout troop and getting ready for Fall Basketball Season.
Jekyll Island was the perfect weekend retreat for us to get away from it all. Although she drove here to Atlanta from Northeast Ohio, it was only a short drive to the Georgia coast from our house. Jekyll Island is an area with no traffic lights. Residents are in a perpetual "chill mode." It was like being at an adult Disney World on the beach. Everyone. I mean – everyone – was happy. I've never met such happy employees at a resort.
Work
Rochelle works very hard and has two jobs. Any time she takes away from work is valuable. If I was her, I'd be napping at every possible second.
Although my schedule as a blogger, writer and video producer is more flexible – I'm always online. I'm either at my laptop or on my iPhone. Thankfully, I remembered to leave my laptop home. I brought along my iPad mini although I didn't need it. Instead, I read a book, napped and lounged around.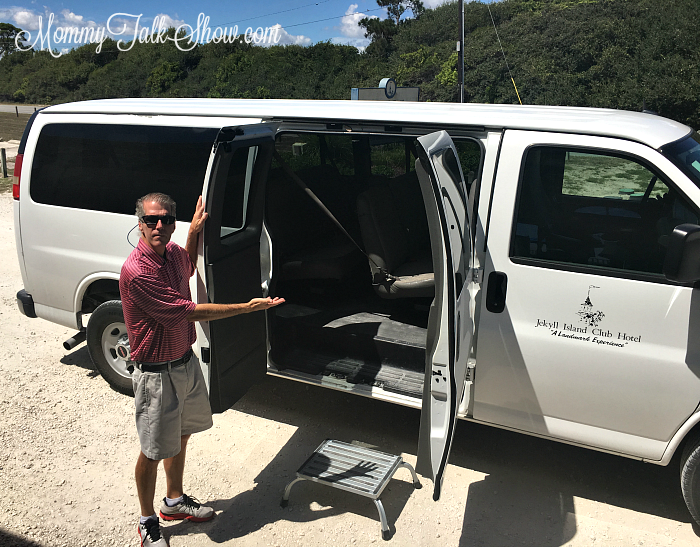 After we'd spent time at the beach Sunday, we needed lunch and wanted to see more of the island. We used the phone at the private beach to call for shuttle service to the Jekyll Beach Village. We toured the array of shops and store, settled at an "Irish pub" for wings and sandwiches.
Once we were done, we walked to the Club Hotel's ice cream shop that's also inside the village. We let the ladies behind the counter know we were ready to return to the hotel. They called for the shuttle to return and before I could finish my ice cream sundae – the shuttle van arrived.
Lifestyle
Life is just generally – hectic. We're all just juggling multiple demands. You may recall my advice in How to Plan a Guilt-Free Mom Escape.
I feel like any time I spend away from my husband and our son tends to make me feel guilty. I decided to let that go for the weekend and enjoy myself.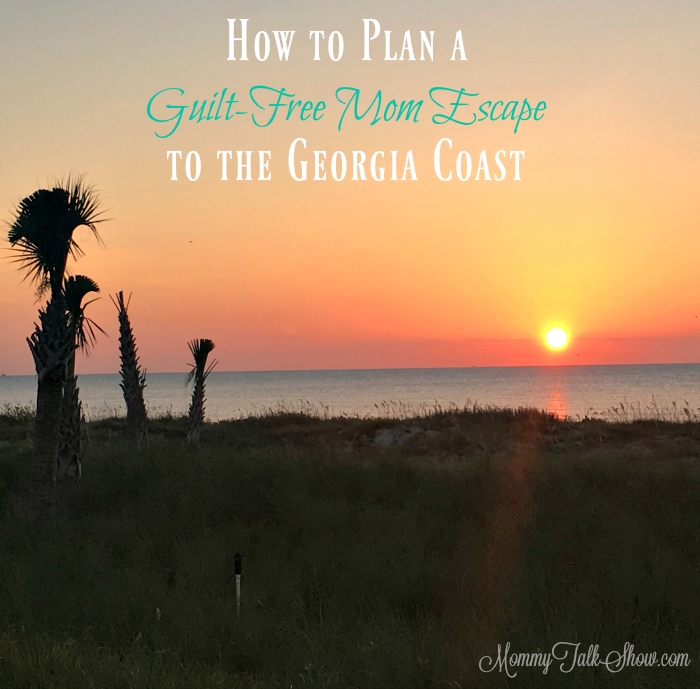 Tell us your most haunting ghost encounter to be considered to win a 2-night stay with us! https://t.co/aco8x2Tgax

— Jekyll Island Club (@JekyllClubHotel) September 12, 2016
[Tweet "See @JekyllClubHotel is perfect for moms over 40 to disconnect & relax! "]
Connect with the Jekyll Island Club on Facebookfollow,  tweet @JekyllClubHotelfollow or call 1-855-851-8493 with any questions about a future stay.