Although I made a huge deal out of turning 40 back in 2013 where I flew out to Los Angeles by myself, this year I wanted to travel a little closer to home. My birthday weekend was right before the first day of school, so that was a No-Go. A.J. started at a brand new school and I wanted to make sure everything was in order. So I planned a short "Mom Escape" with my friend Rochelle a few weeks after my birthday. This way we were settled in to a bit of a routine and my husband could easily handle things while I was enjoyed sun and fun on the Georgia coast.
Disclosure: We received a complimentary stay at the Jekyll Island Club Hotel and a review of the Toyota Avalon to share our honest opinions. 
I chose the Georgia coast as a Mom Escape because it was a trip we could take without a lot of time on the road, without spending a lot on gas, while getting to enjoy the lovely beaches before the end of summer.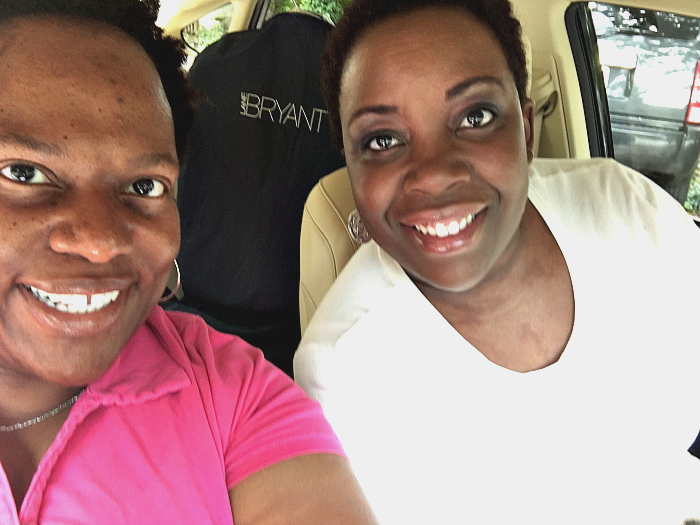 How to Plan a Guilt-Free Mom Escape to the Georgia Coast
Leave an emergency list
Before we left Saturday morning I sent out an email to my family with everything they needed to know about our weekend stay.
Hotel name, address, phone number and website
Rental car info: License plate and car color
Companion contact information
Check-in and check-out times
Preliminary itinerary
I know this might sound like a lot, but I'm big on safety especially for women traveling alone.
My husband and A.J. also attended a Braves home baseball game during my Mom Escape Weekend. I left their tickets and parking passes attached to a refrigerator magnet. The guys are always in the fridge, so I figured they wouldn't miss it.
Consider travel time
It was important for me to be able to take a short trip. I don't like being in the car for more than five hours. I have to be in the mood to fly somewhere lately due to the expense, baggage fees and security lines. Our visit to Jekyll Island, Georgia took less than four hours to get there, even with stops for fuel and morning traffic.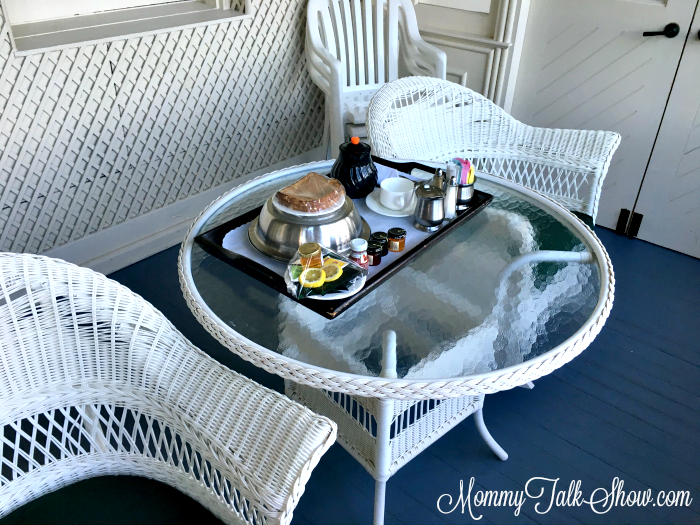 Set a budget
Rochelle and I shared the cost of fuel in the Toyota Avalon and paid for our own meals. We ate at the on-site tavern at the Jekyll Island Club Hotel, Rochelle ordered room service to enjoy breakfast on the patio and we venture out for a nearby lunch. All of this eating out can add up. We also brought our own snacks for the car ride.
There's also a small parking toll ($6) you can pay daily or if you visit more frequently can purchase an annual pass.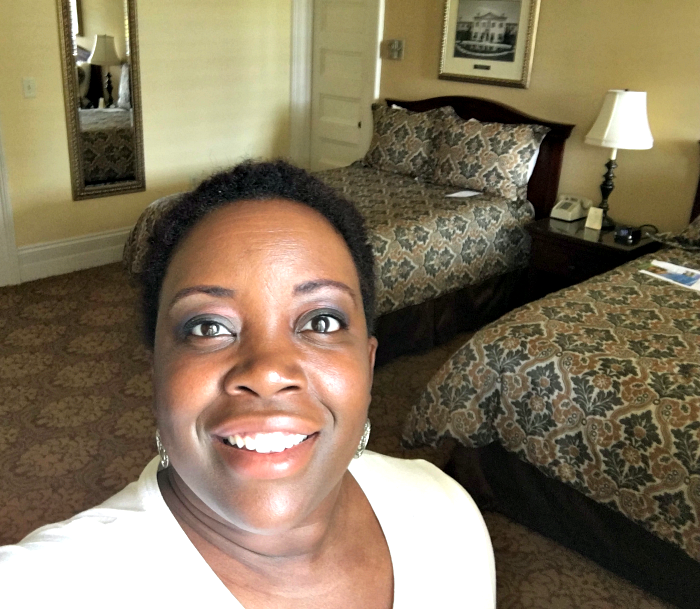 Stay connected
Thanks to our iPhones I was able to FaceTime with A.J. and my husband while we were away. Hearing his little voice in the morning was one of the highlights of my day. He's already got a loose tooth and I need regular updates!
Make special requests
When we checked in at the Jekyll Island Club Hotel, we were greeted by the amazing front desk staff. They answered a lot of questions,  gave us a tour around the property and encouraged us to explore the island. Shuttle service from the hotel to the beach and new shopping mall – meant we didn't have to move the car the whole weekend! After the drive down there and my everyday commute around Atlanta, I gladly parked the car and relied on the shuttle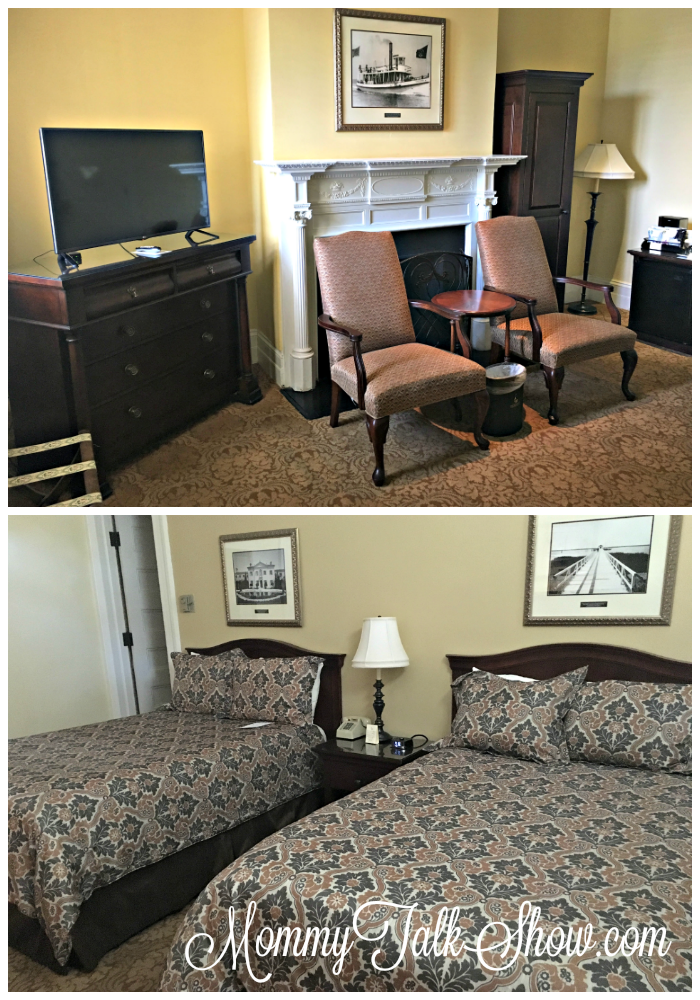 Take a nap
Even as the Mother of a six-year-old I don't have overnight feedings to ruin my deep sleep, but there are still nightmares and coughs and requests for water in the middle of the night. So during our weekend stay, I took a much-needed nap. Yes, I could have been swimming or walking along the beach. But my body needed me to press pause and I did.
Our room was comfortable and spacious, with two double beds. It could have easily accommodated four adults. Situated at the front of the hotel, we had access to an enclosed patio too. In case you're wondering, we couldn't hear any outside noise through the patio and the doors were secure.
Comment below: How difficult is it for you to take a guilt-free mom escape? Is a visit to the Georgia coast or the beach ideal for you?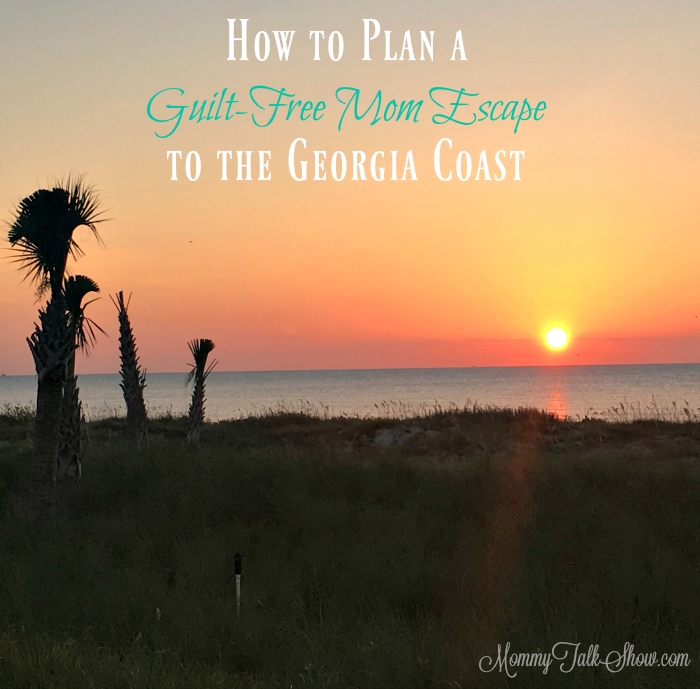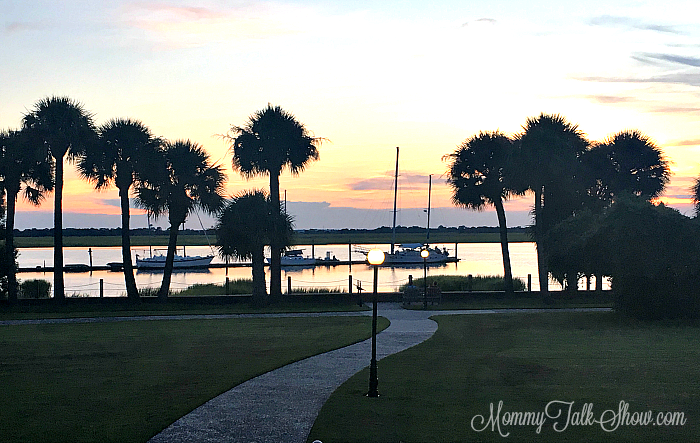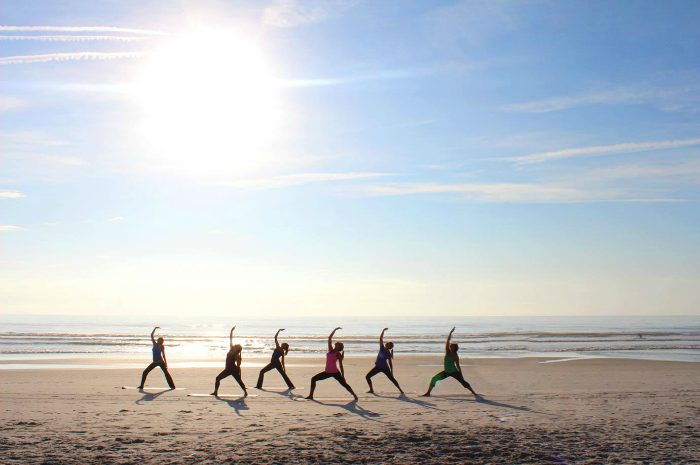 For moms who'd like to visit Jekyll Island, I encourage you to consider
Connect with the Jekyll Island Club on Facebook,  tweet @JekyllClubHotel or call 1-855-851-8493 with any questions about a future stay. There's also 50% off accommodations September 9-11, 2016.
[Tweet "Visit @JekyllClubHotel w/ 50% off weekend stay Sept 9-11"]