I was invited to speak at the Clayton County PTA this weekend about parental involvement in the classroom for Parent Engagement Month. Based on feedback from the invitation, there's a common guilty feeling from working parents who don't feel like they're as active in the classroom as they'd like to be. As a stay at home mom, turned work at home mom even I struggle to keep up with everything going on in A.J.'s kindergarten class. Even the day I got invited to speak, I'd forgotten to send in a signed form on deadline day.  Keep reading for some guilt-free ways to stay engaged with your child's teacher, classroom apps to stay in touch and fundraising ideas for your PTA.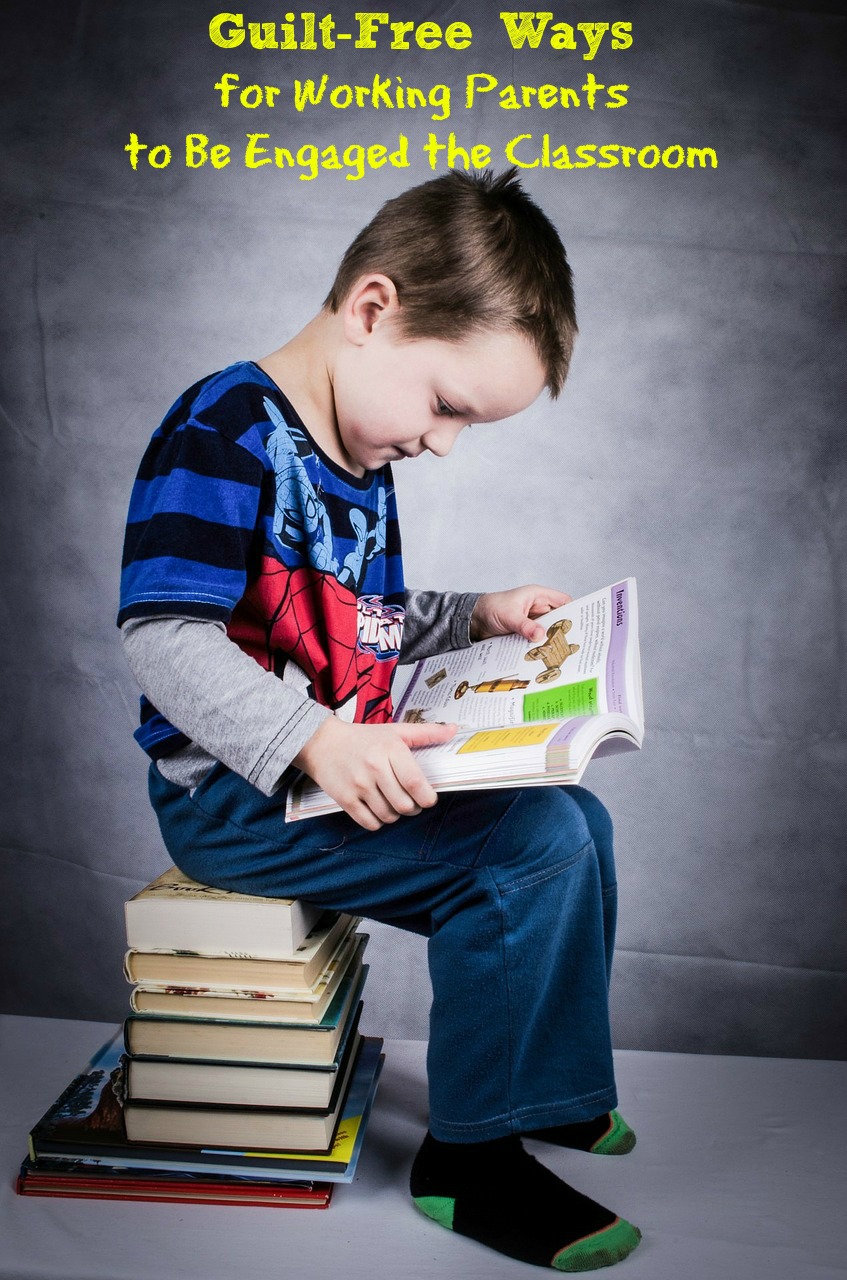 Just because you're not the "Room Mom" or PTA President, you can still stay "plugged in" with your child's school and administration.
Guilt-Free Ways for Working Parents to Be Engaged in the Classroom
Offer to do after hours prep-work or research for teachers & administration
Look for opportunities on the school calendar to volunteer & adjust your work schedule to get involved
Use a calendar app for the school events; set alarms and reminders (See more classroom apps below)
Create your village of support; Ask a neighbor, relative, grandparent to visit the school on your behalf
Use a Private Facebook group for class/grade to exchange classroom info; no marketing or complaining allowed
Find a parent who spends more time on campus to communicate with
Plan weekend play dates and weekend classroom events
Update your phone numbers and address ASAP so the school administration can reach you
Kim Bearden is the co-founder of The Ron Clark Academy, a educator trainer and classroom educator. She mentioned how one of her most engaged parents sent written notes in with her child, to update the teacher and offer encouragement. Although this parent wasn't physically involved in the day to day classroom activities, she checked in regularly with the teacher.
Popular School and Classroom Apps
Before this PTA meeting, the school and classroom app I was most familiar with is Sign Up Genius. A.J.'s school uses it to organize volunteer lists and send reminders about classroom events. Thanks to the Clayton Count Parents I met, I found out about a few more useful apps.
One security note about using these apps: Be sure to read the privacy information on what these companies are doing with your personal information.
Raise Money for Your PTA with Varage Sale
Host a virtual garage sale for your school's PTA by using the VarageSale App. According to the Georgia PTA site, "Want to help unlock $400,000 in donations at no cost to you? All you need to do is join VarageSale and post your first item for sale. For each new user who posts, VarageSale will donate $10 to their local PTA."
Click to tweet: Use the @VarageSale app to sell/buy items via virtual garage sale + raise money for your local PTA @GeorgiaPTA – http://pta.varagesale.com/georgia
Use the @VarageSale app to sell/buy items via virtual garage sale + raise money for your local PTA @GeorgiaPTA – https://t.co/jIMHD0n38f

— Joyce Brewer (@MommyTalkShow) November 9, 2015