The Atlanta preview for the Storks Movie was filled with celebrities like actor/rapper Ludacris, his wife, celebrity stylist Tameka Foster Raymond and more Atlanta reality TV stars. Besides the famous folks outside the theater, there were even more like Kelsey Grammar, Jordan Peele, Keegan-Michael Key on the screen for the hilarious movie. So when Warner Brothers offered a Storks Movie Ticket Giveaway I was excited to share it with my readers nation-wide.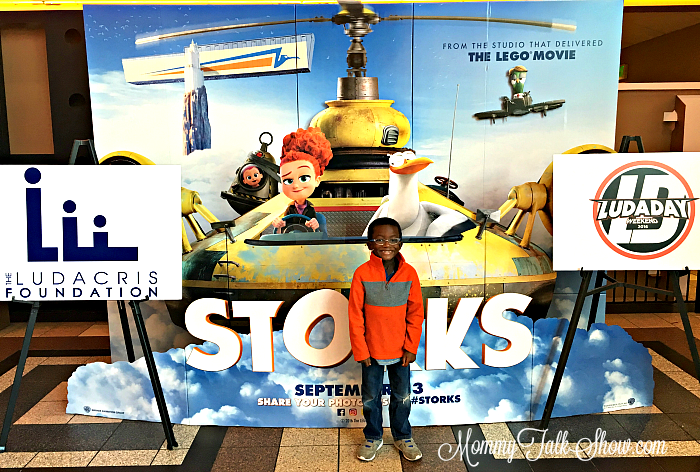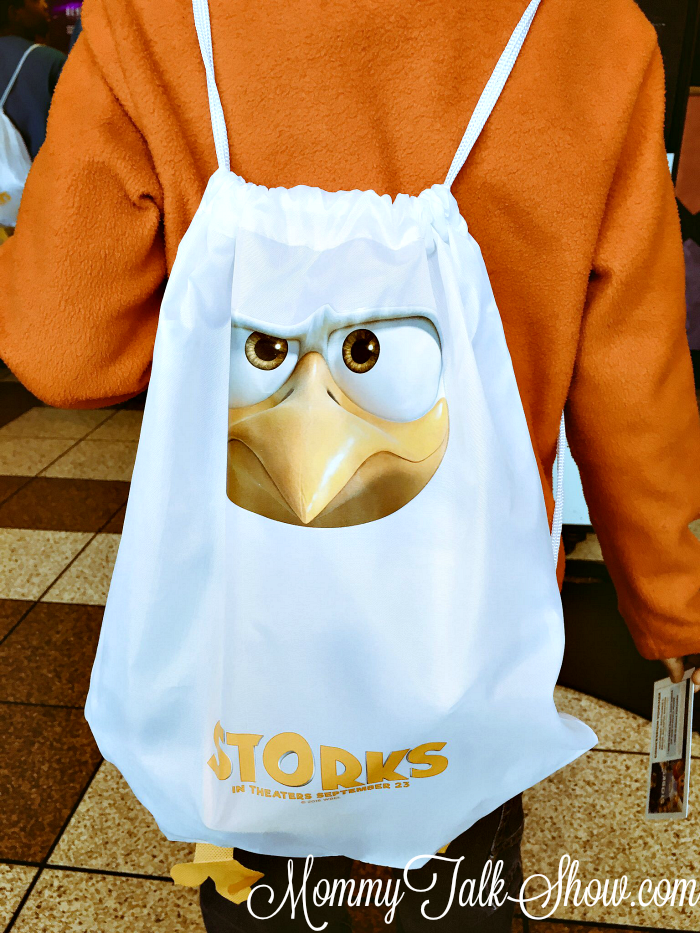 A.J. also got some cute goodies in his Storks Movie goodie bag.
I can't give away many of the details of the movie but here's a quick synopsis and a preview clip below!
"Storks deliver babies…or at least they used to. Now they deliver packages for global internet retail giant Cornerstore.com.  Junior (Andy Samberg), the company's top delivery stork, is about to be promoted when the Baby Factory is accidentally activated on his watch, producing an adorable – and wholly unauthorized – baby girl.
Desperate to deliver this bundle of trouble before the boss gets wise, Junior and his friend Tulip, the only human on Stork Mountain, race to make their first-ever baby drop, in a wild and revealing journey that could make more than one family whole and restore the storks' true mission in the world.
From Warner Bros. Pictures and Warner Animation Group, "Storks" will screen in 2D, and in 3D in select theaters."
Storks Movie Trailer
Enter the giveaway for
two tickets to a Storks Movie viewing
by September 19, 2016 for viewings nation-wide. You need to enter your full name, email address and mailing address to qualify to get the movie info.