Anyone who's lost a parent feels a certain level of pain on Mother's Day and Father's Day. Memories flow through your mind. Regrets may temporarily hold you hostage for a few hours. But a few months ago I started thinking of what it would be like if by some miracle, God granted my Daddy a 24 hours visitor's pass from Heaven to Earth.
TV & Movies
We'd watch the movie, 'The Fugitive' (which we always debated at the end whether Dr. Kimble got off for the crimes) AND all of the Rambo movies.
My Dad had the original Rambo on VHS. He watched it so many times I'm not surprised the tape didn't break.
He could quote entire scenes from the movie and got worked up every time he saw John Rambo failing to get the respect he deserved as he walked through the small town.
Food
My Daddy was a great cook. He always made large batches of food because he was a cook in the Army. He was used to cooking for hundreds of soldiers.
I'd like to eat his potatoes au gratin, shrimp & grits and finish it off with his bread pudding that was drowning in raisins.
I'm not sure if they eat REAL FOOD in Heaven, so hopefully he could have some of his favorite foods while on Earth. Like liverwurst and mayo on rye bread. I remember him eating that for lunch at work quite a bit. As a true South Carolinian, my Daddy also loved most dishes that included rice and gravy.
Fun
I'd watch my Daddy build A.J. a Lego play table from scratch with no designs, just lumber, paint, a tape measure, nails and a hammer. He loved woodworking, stainless glass and painting. I wished we'd kept more of his original work, but I have a few important things.
The place where we just moved has a wood burning fireplace.  Just like he did when he have a wood burning stove in the house I get up in, I'd love to spent part of the day cutting down trees with my Daddy so we have enough wood for winter and to to share with our neighbors.
If the Lord is willing, we'd have our day together when the Atlanta Braves have a home game and he can experience a baseball game with his grandson.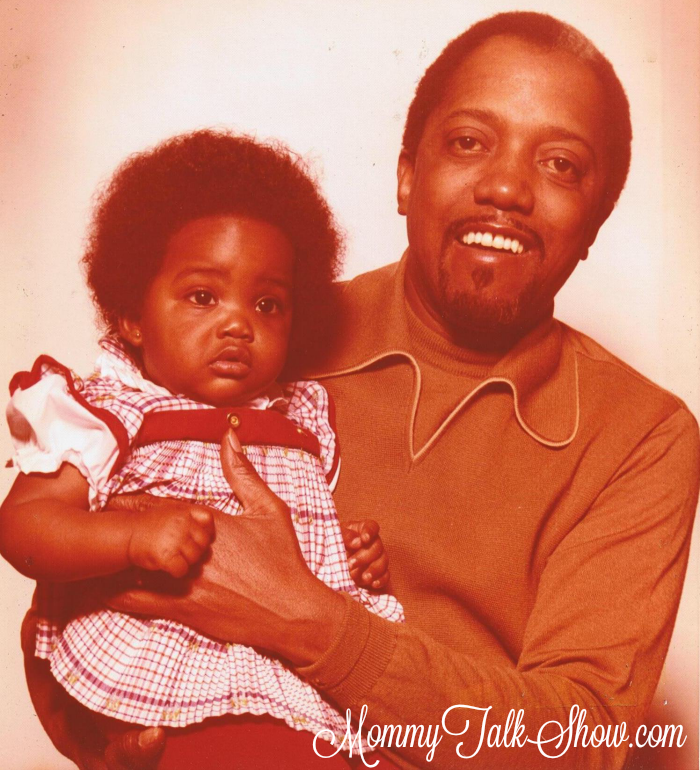 You can tell from the family photo below that's from about 1981 or so, I was a Daddy's Girl. I adored him. He adored me.
The day of his funeral in 2011, the only thing that momentarily made me forget about my grief was the look on the soldier's face who handed my Mother the flag that draped his carpet. I've never seen someone so seriously mean the words they said as taps played at the Veteran's cemetery and this soldier said "Thank you for your husband's service."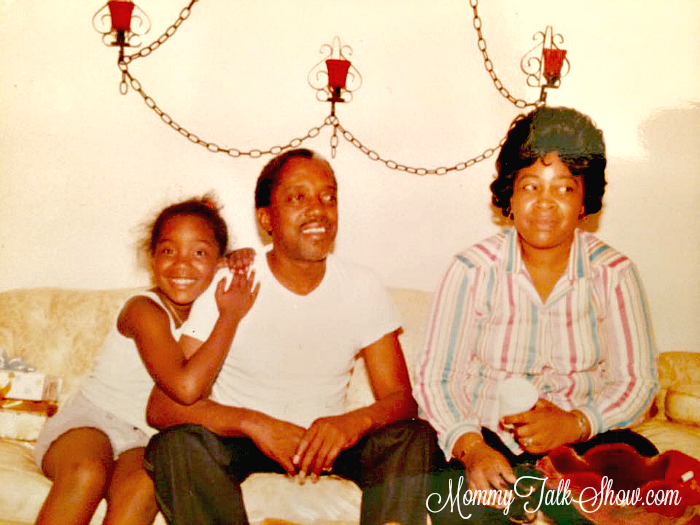 Comment below: Is there a loved one who's that you'd like to spend another 24 hours with? What would you do while they're back?