Movie sequels rarely live up to the excitement and creativity of the original.
Jaws 2 was definitely not as good Jaws.
Shrek 2 was the worst of the bunch. Shrek 3 kinda redeemed the franchise.
Ok, maybe Bad Boys 2  was comparable. But you get my drift, right?
Finally, 13 years after Finding Nemo tugged at our heart strings and had us balling in the movie theater, Finding Dory found a way to do love & loss even better!
NO Spoiler alerts ahead, I promise! We attended an invitation only preview of Finding Dory.
Keep reading for my comparison of the films, a Finding Dory Sweepstakes, a Finding Dory printable maze and color sheets +  I've got some cool fashion advice ahead if you'd really like to get into the Disney spirit to see the film. You'll find a few of my affiliate links too.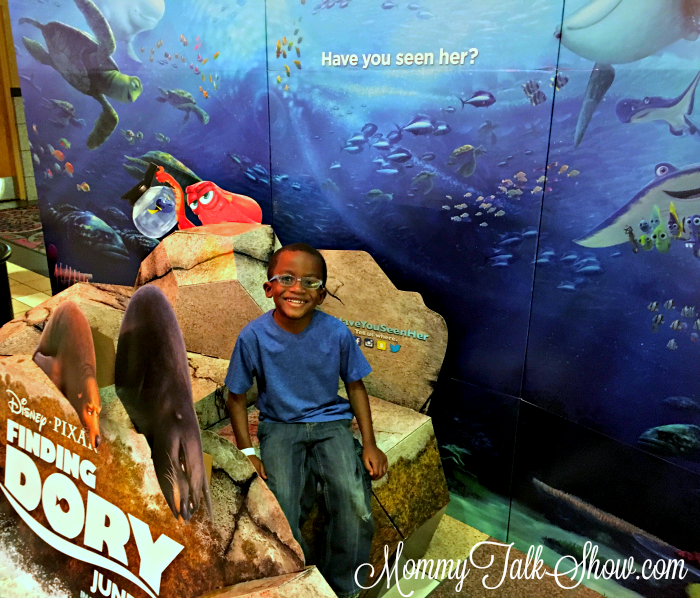 Yes, Finding Dory IS BETTER than Finding Nemo
More Characters
Nemo, Dory and Marlin are back. But this time Dory gets even more help on her journey to find her parents.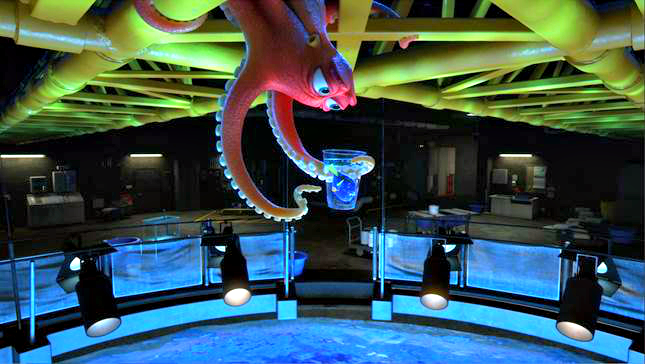 My favorites: Modern Family stars Tye Burrell (Bailey the Beluga Whale) and Ed O'Neill (Hank the Septapus) along with the handsome British actor, Idris Elba. Yes. THAT Idris Elba. He plays a Fluke the Seal but I still found him quite sexy.
Side note: Ed O'Neill deserves as Oscar nomination. He took me on a wonderful emotional roller coaster that I never expected.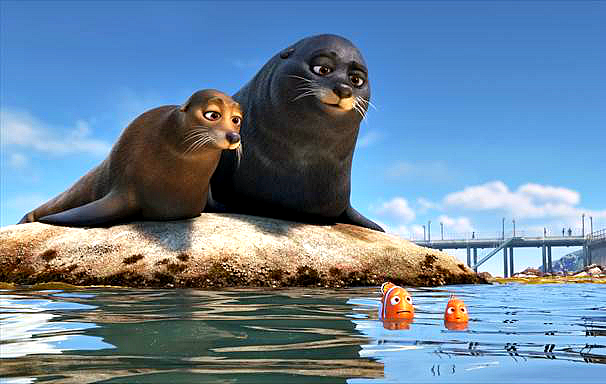 More Laughs
The climax of Finding Dory was by far one of the funniest things I've seen on film in my adult life. I laughed, I snorted, I cried – ALL AT THE SAME TIME. I couldn't believe what I was seeing.
I laughed, I cried, I snorted when I saw preview #FindingDory @findingdory thank you @AlliedIMATL pic.twitter.com/d3R6rwdKgF

— Joyce Brewer (@MommyTalkShow) June 15, 2016
If you are having rough week (aren't we all after all the sad news in Orlando?), I suggest you go see Finding Dory to clear you mind and find hope in the world. buy cenforce online Inside Out showed us, sadness is a necessary part of life.
I'm going out on a limb to say Finding Dory is better than Finding Nemo because we finally got some background on Dory's story, learned about differences, forgiveness and team work. The new characters each had flaws and teamed up in an unforgettable way!
Visit the Finding Dory Website | Finding Dory Instagram | Finding Dory in Pinterest
Are you planning to see lots of summer movies? Check out my money-saving advice: How to See Summer Blockbusters Without Going Broke.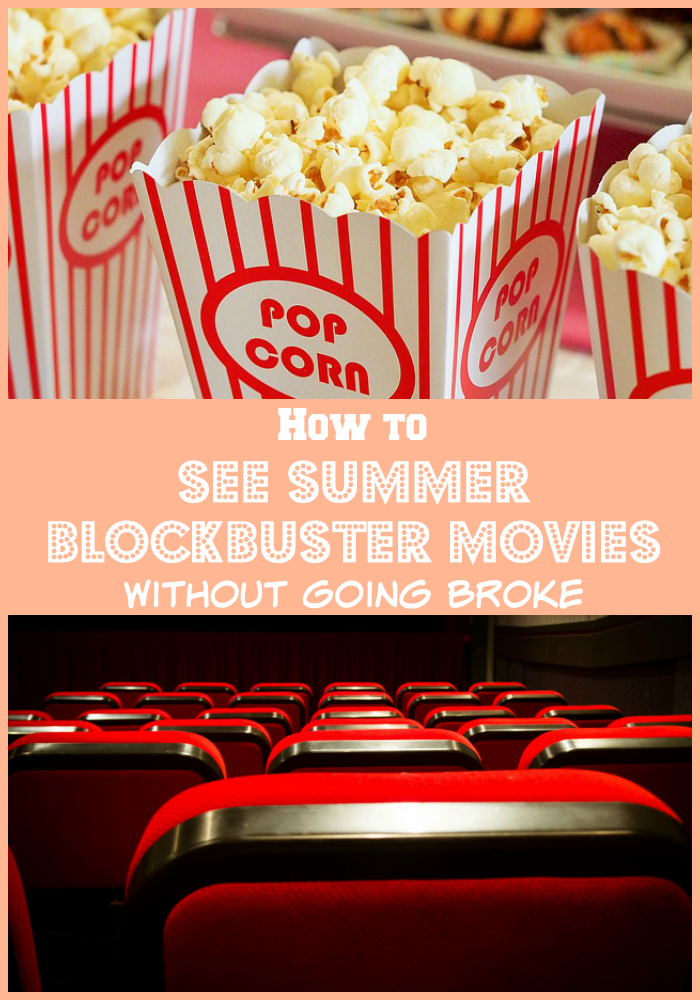 Finding Dory Fashion Advice
I found these adorable Finding Dory Crocs ($33.95) on Amazon that would be adorable for a little one to wear!

Or you can go Disney Bounding like my buddy, Sarah in the Suburbs, to create a signature blue-yellow outfit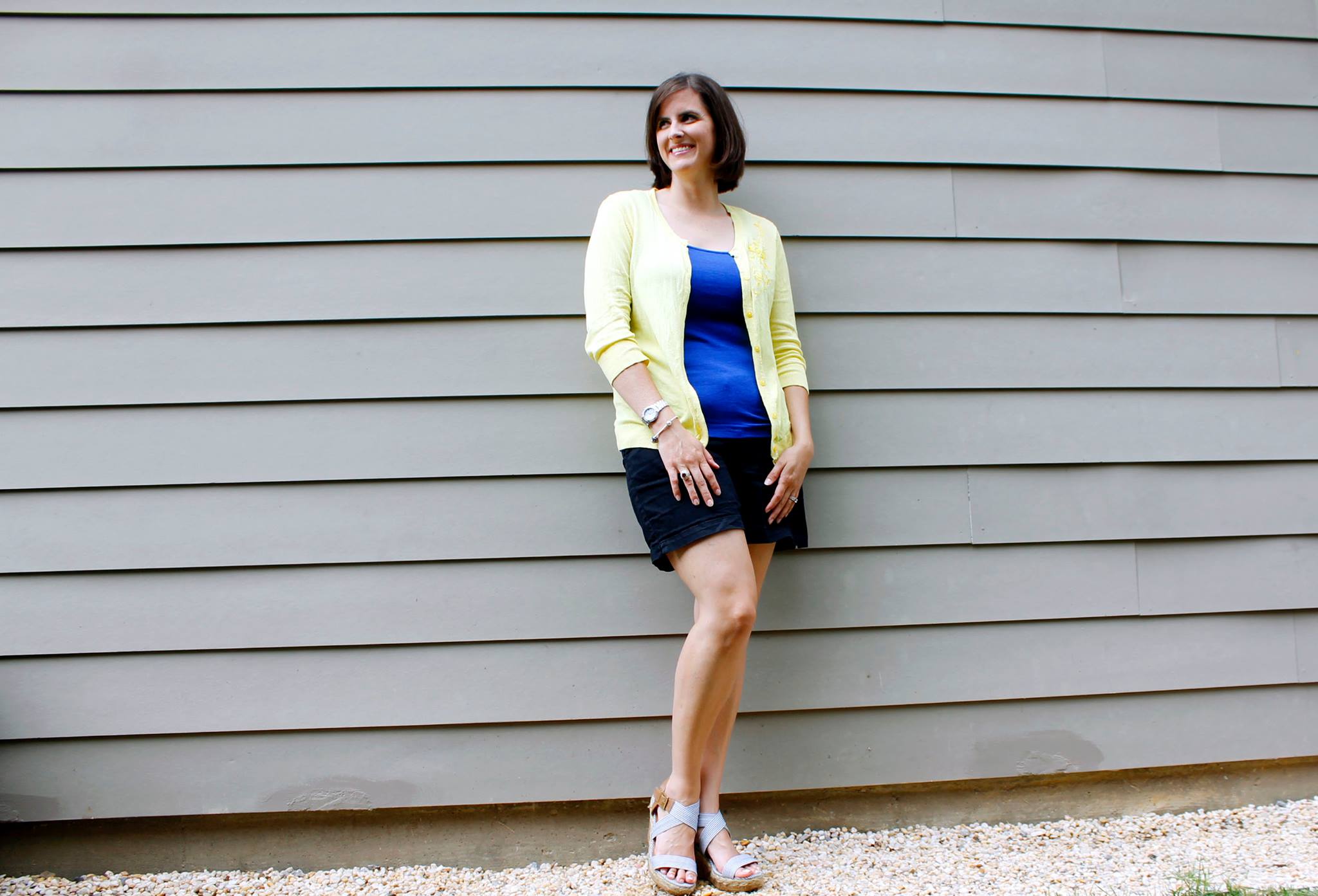 Finding Dory Printables
Thank you Disney for sending these cool printables for a Finding Dory Maze and coloring sheets.
They're perfect to build your little one's excitement about seeing the film in theaters or to keep the conversation going after.
On the way home from the movies, A.J. made non-stop Beluga Whale noises. So be prepared!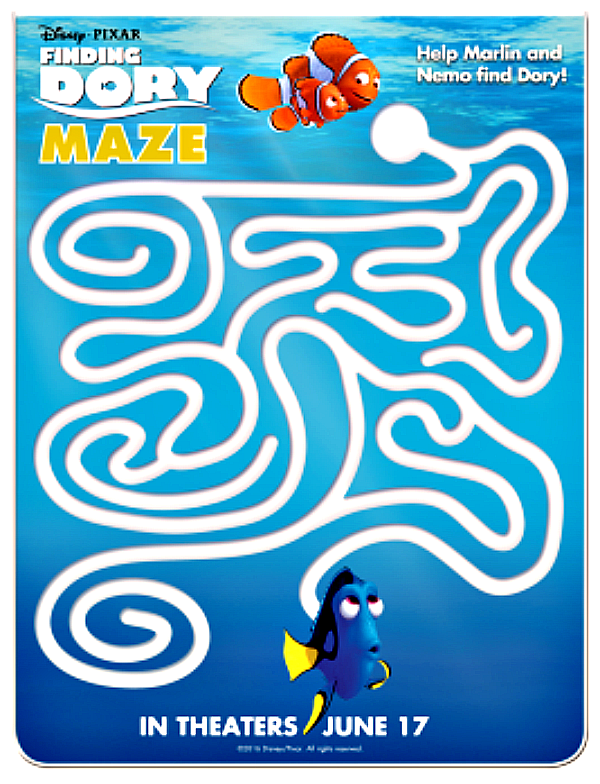 Finding Dory Sweepstakes
"Nature's Harvest® bread invites you to "just keep swimming" and enter the Make A Splash with Whole Grains Sweepstakes! From April 28 to July 7, Nature's Harvest® bread is hosting the Make A Splash with Whole Grains Sweepstakes on its Facebook page, and you can enter for a chance to win! Weekly prizes include movie tickets, autographed posters and more."  Follow the official rules.
[Tweet "Enter Nature's Harvest #FindingDory Sweepstakes on Facebook"]

Comment below: Are you going to see Finding Dory? Do you think it could out-do the original?
Blogging Links
My fellow bloggers created some fun tutorials and ideas related to Finding Dory, so read, enjoy and share!
Finding Dory Party Bags from Making of a Mom
Ellen Degeneres and Ed O'Neill Interview from Two Kids and a Coupon
Finding Dory Cupcakes Recipe from Love, Peace and Happy Feet
Finding Dory Lunches and Movie Review from Biting the Hand That Feeds You
Finding Dory Review and Exclusive Printables by Moms N Charge
Finding Dory Movie Review from Unboxed Mom
Finding Dory Movie Review from Ask Dr. Renee