You may have noticed I've been a little quiet here and on the Mommy Talk Show Facebook page because – we moved! Don't worry, we're still in the Atlanta-area. Just in a bigger space with a yard and three bathrooms. A.J. calls the downstairs bathroom "The Emergency Bathroom" because it's close to the front door. For the last two weeks my life has been turned a whirlwind, with tying up loose ends at our old place, getting moving estimates and the dreaded task of UNPACKING. I'm not exactly a "packing pro." But between graduate school and moves for my first few jobs in TV news, I once moved five times in seven years. My Dad used to say "I'm writing your address in pencil in my address book because you move too much."  Given what I've experienced as recently, here are my 10 Common Moving Mistakes to Avoid!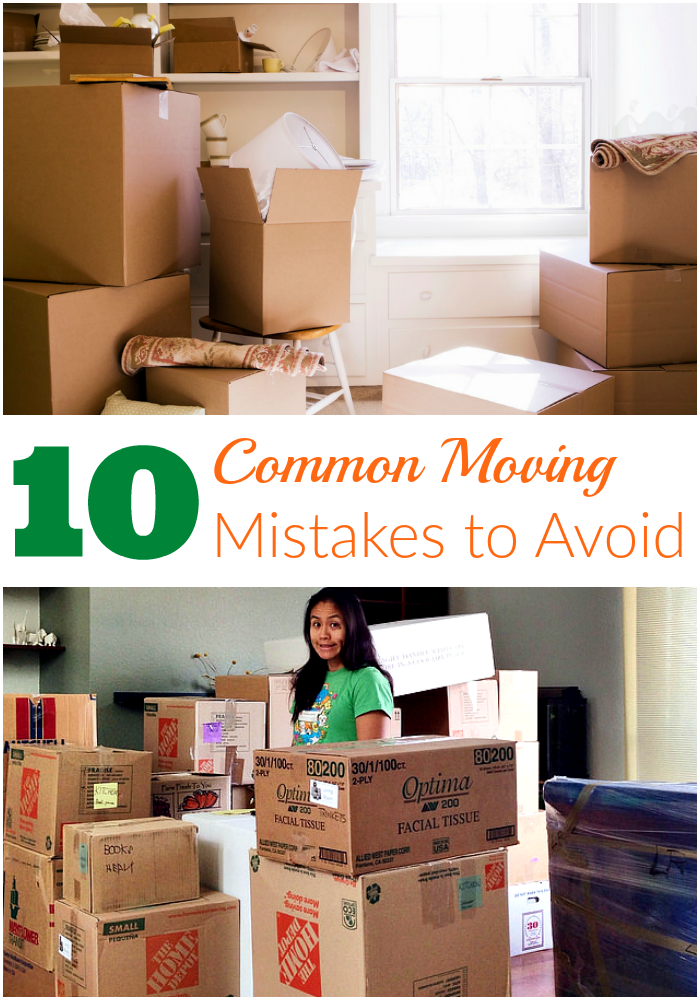 10 Common Moving Mistakes to Avoid
1. Forgetting to pack overnight bags
Since we were only moving less than 10 miles, I made the false assumption that this move would be easy and finding clothes to wear the next day wouldn't be a problem. WRONG! It's a week later and I just found my favorite skinny jeans and slip-on shoes.
Next time, I'm packing my toiletries and a week's worth of clothes for each of us. Even if we are unpacking boxes, we will still be able to make it to school and work in a timely manner.
2. No prepared meals
My husband took on the task of packing our kitchen, including the contents of the refrigerator. We bought very little food the week before our move to cut down on waste.
But what I forgot was the sheer level of exhaustion that makes you NOT want to cook a meal as soon as you get into your new home.
In hindsight, I would have prepared some extra meals for the refrigerator at the new house that I could pop in the oven between unpacking boxes.
Instead, we ate Dominos Pizza and fruit for a few days. A.J. didn't mind. But I did!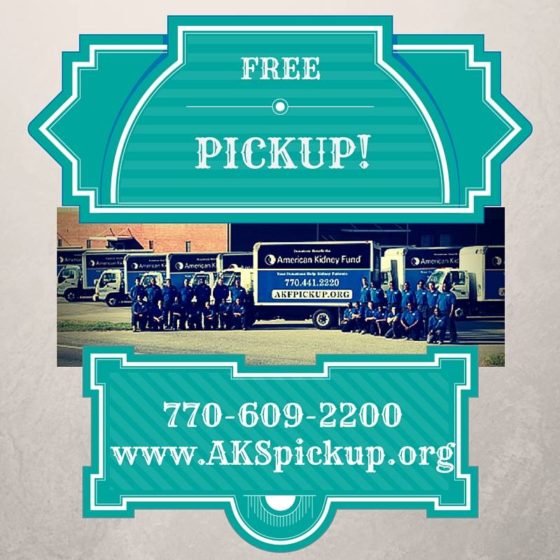 3. Purge, re-sell and donate
I thought I'd done a great job of getting rid of A.J.'s baby items and toys he no longer uses, but BOY was I wrong. I sold a few things in Facebook groups.
As far as donating, it was easy to make it to Goodwill because there was a donation location less than a mile from our home.
But if I had been better prepared, I would have organized everything to donate, called the American Kidney Foundation and taken advantage of its picks up service. Heck, if much of this stuff doesn't sell I'm calling them!
4. Failure to check wireless and cable connectivity
I took Comcast's word that we could just move our cable boxes and router from our old house to the new house without suffering any loss in connection.
To quote an old church lady "That was a LIE from the pit of hell!"
Yes, Comcast confirmed the house was wired for its services BUT there was a major piece missing from the outside connection that kept us from getting wi-fi and cable immediately.
For your next move, make an appointment for your cable or wireless provider to visit your new address to check connectivity before you move anything.
I know it's a "first world" problem to not have access to cable, but it's also necessary to keep kids occupied when your home is "drowning" in cardboard boxes.
5. Bored, whiny children
I thought I was on top of things when I scheduled a sleepover for A.J. to hang out with his favorite teacher.
Even though I asked her a month in advance, something came up and she had to cancel.
Schedule a sleepover for your little ones (with a family or friends you trust OF COURSE) and even get a backup sleepover person.
Explain that you're moving and any help keeping your little ones busy for an overnight and the next day would be amazing.
6. Meeting the movers at the new house
When our movers left our old home and started to make the seven mile drive to our new home, I saw them stop at the nearby gas station. I figured that were getting some fuel or a few snacks. That's perfectly understandable. BUT they took this time as "break" where my husband watched them sit in the gas station lot for more than 20 minutes. Of course, that gets added on to your hourly rate!
I promptly called the moving manager and requested 30 minutes deducted from my overall move.
Next time (for local moves): Follow the movers from your old home to your new home. Don't pay for breaks or unnecessary stops.
7.  Lazy Inspection
Once we've gotten everything into the new house, I suffered from a crazy level of exhaustion. I wanted these movers gone and I wanted to lay down, so I did a quick post-drop off inspection. MAJOR FAIL! My husband's old TV no longer works and the bottom of my dressers are cracked.
After your move turn on all appliances, TVs, check your furniture for nicks and scratches. Yes, it may take longer, but it will benefit you for filing damages.
8. Purchase moving boxes
Instead of buying storage boxes, visit big box stores early morning during stocking times. I hit the jackpot when I stopped by my neighborhood Target store as soon as it opened.
A Target employee was unpacking Sterilite storage containers and was delighted to hand me the boxes he was about to crush and throw out.
I also found old moving boxes in my garage I'd used from previous moves that came in handy!
9. Forgetting to number and label boxes
For long-distance moves, all boxes are labeled and numbered by the moving team especially if your belongings are on a truck with other households.
I admit I was lazy in labeling which stuff was in which box. Preparation on the front end can save you so many hours of wandering around looking for important stuff.
10. Expecting things to go smoothly
They won't. No matter how much you plan and prepare, your move will hit a snag. Our movers were two hours late, tried to charge us for their break (until I got hip to their game) and we didn't do enough pro-actively on our side to pack ahead of time.
Comment below: What moving mistakes have you made in the past? Any packing tips that helped your family go from one home to another?