This summer I've been shopping at Target at least once a week to save on summer essentials. I'll tell you what's always on my shopping list and the three ways I save big every time I walk out of those bright red doors.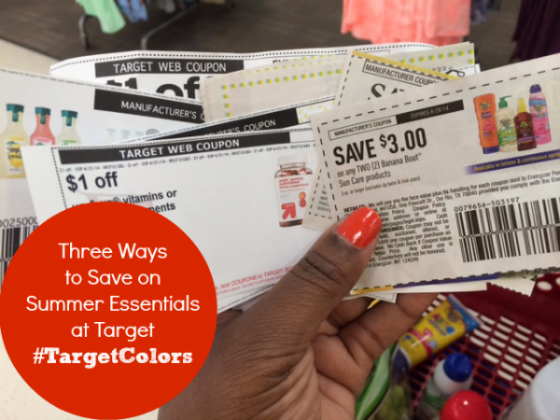 Save on Summer Essentials
Fruit – We are eating on the go a lot this summer between camp and outdoor activities. Fresh fruit is always in my purse this summer, especially bananas. At my local Target the bananas are .49 a pound so I stop by about twice a week for a fresh bunch. I've also grabbed berries when they're on sale to top my morning oatmeal or create fruit-infused water. 

Cleaning supplies – Germs don't take a break during summer months. 
We've also had family members visit recently so I had to clean the bathrooms before, during and after their stay. I stocked up on Soft Scrub and Lysol at Target. 

Summer shoes – A.J. outgrew his sandals from last summer and needed a new pair. We went straight to the children's shoe section at Target and he pinked out a blue pair he wears everyday.

Pool toys – We are spending a lot of time in the pool this summer. A.J. noticed one of his friends had a "noodle" so he wanted one too. 
Sunscreen – Pool time and camp require summer skin protection for our whole family. I stocked up on adult and child sunscreen for the summer, saved with coupons and got a kickback of a $5 Target card!
Ways to Save at Target
Coupons – Save big on sale items when you "stack" or combine a manufacturer coupon with a Target store coupon on the same item. It's best to do this when an item is on sale. You're buying it at the absolute lowest price + use coupons to save even more. 

Target Cartwheel App – A few months ago a Target employee hooked me on the app where you can save an additional 5% off on items. For instance, A.J.'s sandals were already on sale then I added a 5% off offer on the Target app, and showed the app at checkout.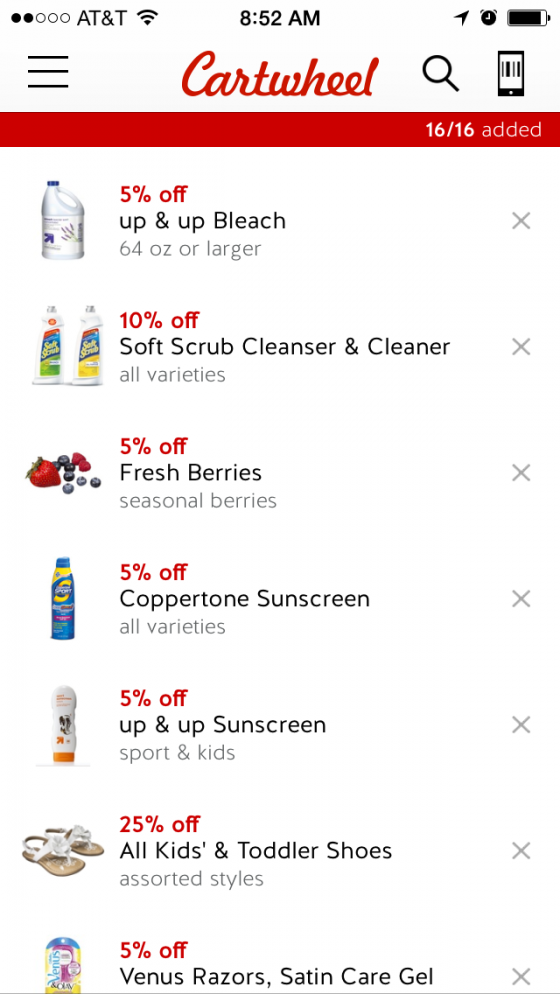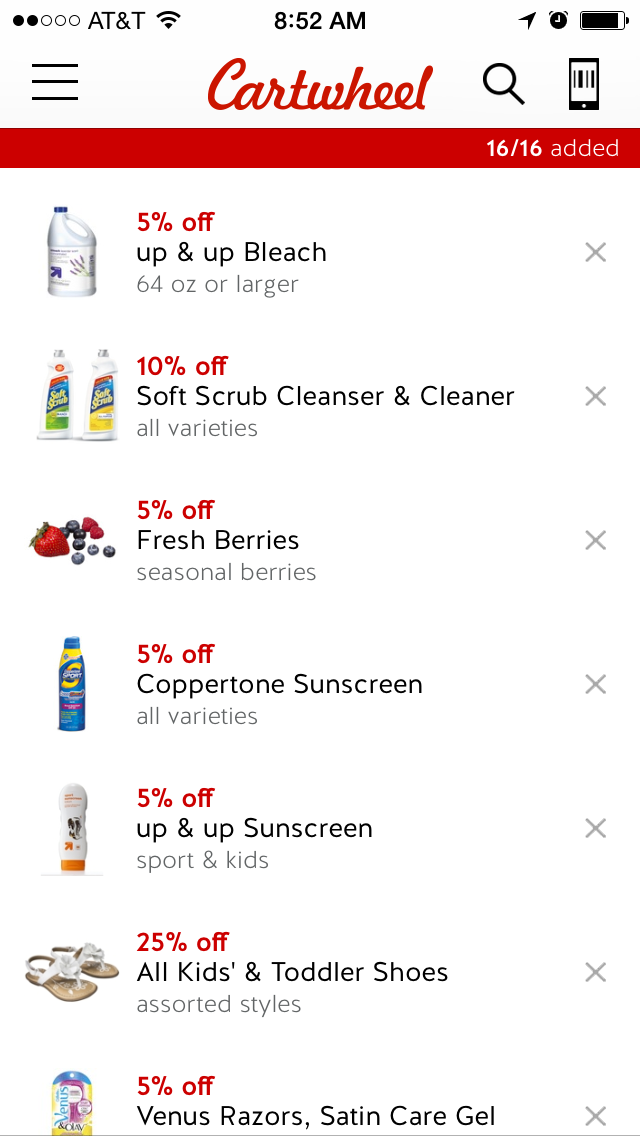 Target Red Card – This is by far, my favorite way to save at Target. I've had a Red Card for 2 years and was not affected by the security breach (THANK GOD). Choose a credit card or debit card option where an additional 5% is taken off your final bill at Targets – that's on top of the coupons and Cartwheel App. This summer I've saved 10-30% on my family's summer essentials. 
Don't miss the #TargetColors Twitter party Wednesday, June 18th at 1 p.m. EST. We'll be chatting about ways to save this summer and giving away a $50 Target gift card!