Disclosure:  I am a member of the Everywhere Society and Everywhere has provided me with compensation for this post about Macy's and Think Like a Man Too.
However, all thoughts and opinions expressed herein are my own. 
I just ran into actors Kevin Hart and Terrence J in the Men's Department at Macy's in Lenox Square Mall. As much as I wish it would have been in intimate moment with the funny man and E! News host, it was a large, lively event to promote their new movie – Think Like a Man Too. The romantic sequel hits theaters Friday June 20th.
But first, I have to share how I got quite giddy when I tweeted that I was headed to the event and Kevin Hart, who has more than 10 million Twitter followers, retweeted me!
Excited to see @KevinHart4real & cast @Macys#ThinkLikeAManToo event @LenoxSqMall
Here's a look at the video I shot of how the crowd reacted when Kevin and Terrence walked into the Men's Department:

In case you're not familiar with the film, this is the sequel to Think Like A Man, inspired by Steve Harvey's best selling book about relationships. There's a character that's just like some of your friends: the happily married guy, the newly divorced guy, the single mom, the girl who's trying to get her boyfriend to commit and the couple show's trying to figure it out.  From the previews, I can tell there's a wedding in the sequel, while both the guys and girls end up in a jail cell for at least one night.
The cast includes: Adam Brody, Michael Ealy, Jerry Ferrara, Meagan Good, Regina Hall, Dennis Haysbert, Taraji P. Henson, Terrence J, Jenifer Lewis, Romany Malco, Wendi McLendon-Covey, Gary Owen, Gabrielle Union, David Walton and Kevin Hart. This weekend I'm going to see the film and support the cast, especially since I liked the first one!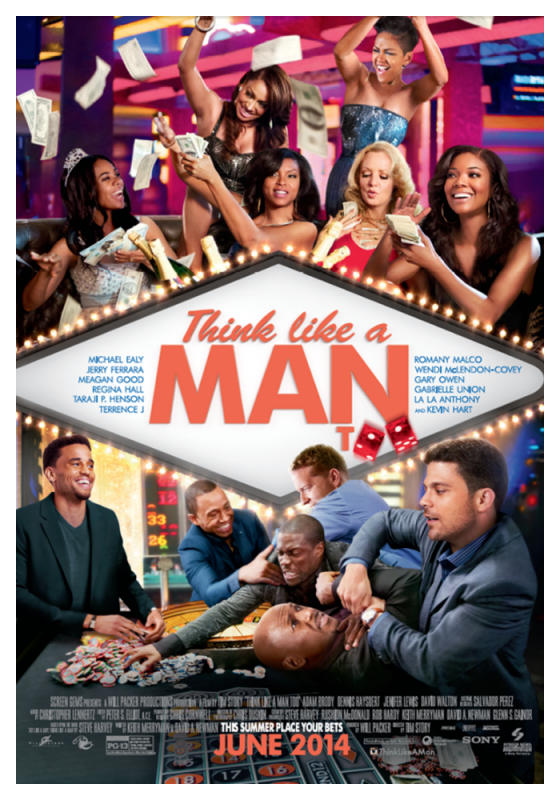 Some shoppers and bloggers got to meet the actors and sign autographs at this event. In my photo, you can tell I was laughing. I joked with Terrence J that I'd seen him during a taping of his show E! News last year when I went to Los Angeles, California for my #FiguringOut40LA vacation. Terrence joked that he remembered me, which I knew he didn't because I watched them tape the show from about 200 yards away, and Kevin said something like "he tells all the girls that he remembers them and he don't!"
Keep up with the cast of
Think Like A Man Too on Facebook
 and follow @ThinkLikeAMan on Twitter.