Disclosure: Many thanks to Little Remedies for providing free product. All opinions are my own. #ColorOfInfluence
When I was in college, my friend "K" was murdered by her boyfriend. She was a sweet, soft spoken person I'd met in high school when we both worked at the neighborhood McDonald's. After we talked for awhile, I found out we were member of the same large non-denominational church,  but attended different services. K's death was shocking and hurtful for everyone who knew her, especially her parents and brother. I struggled to cope since it had been months since I'd seen or talked to her before she was killed. The local media covered all the salacious details, including that her boyfriend was married while he dated K and they met at our church.
How could such a sweet person have something so horrible happen to her? How could she stay in an abusive relationship when she had so many people around her that loved her?
As a journalist, I've covered countless domestic violence cases and they all made me think of K. This week she was on my mind as well when I donated Little Remedies New Parents' Survival Kits to the Women's Resource Center to End Domestic Violence. Each month, my neighborhood association chooses a charity and asks residents to contribute unused products the domestic violence victims could use. I knew that women who are escaping a dangerous situation in their homes may have the added stress of caring for newborns, infants and toddlers, so this kit worth $40 would be helpful to them. It also comes with a travel tote they can use on the go. A.J. helped me when I dropped off the kits and I shot this short video.
The Little Remedies New Parents Survival Kit sells for $40 and includes:
– Gripe Water for fussy, colicky infants
– Decongestant Nose Drops
– Gas Drops
– Saline Drops
– Nasal Aspirator
– Dosing Chart
– Infant Acetaminophen
– Bonus Travel Bag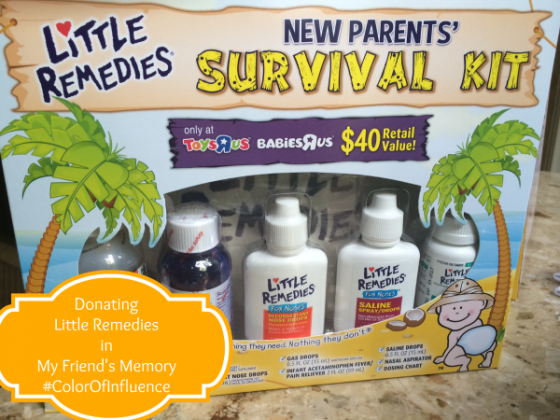 These are the essentials for anyone who's expecting. At Little Remedies products "We believe when it comes to children and medication, less is more. That's why we formulate our full line of remedies with the fewest ingredients possible."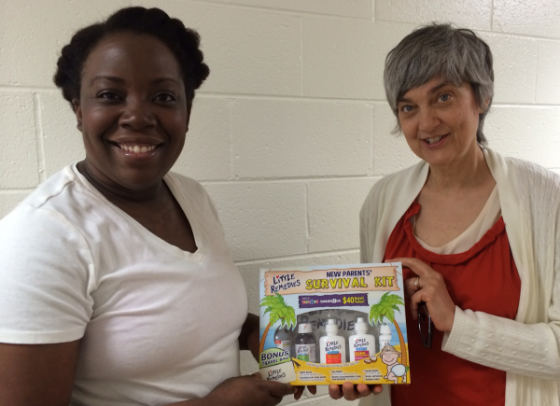 I also called my friend Margaret Goins with First Alliance Church in Atlanta to see if she knew of another group for parents that could use a donation like the Little Remedies kits.  Margaret is part of a ministry to help struggling mothers, especially those who are considering abortion by offering counseling and support. The ministry hosts baby showers for needy, new mothers so I donated six kits to their efforts.
Thank you to Little Remedies for helping me take a moment to remember my friend, K and to help Atlanta women like her who are coping with violence, loss and parenthood. Follow Little Remedies on Facebook  and @LittleRemedies on Twitter for more parenting advice and wellness news. This experience has allowed me to learn more about the brand I've used since A.J. was born especially the infant acetaminophen and saline spray for his runny or dry nose.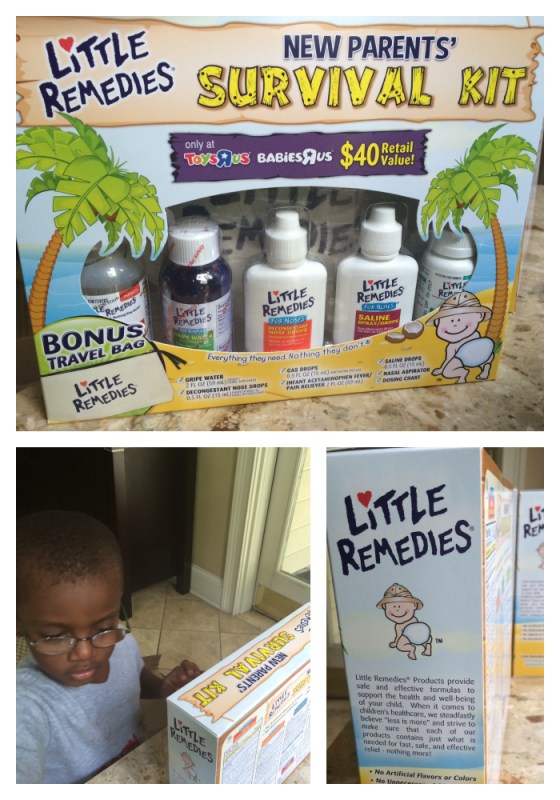 Another thank you to Little Remedies for sharing my "allergy advice" on Facebook: