I have a love-hate relationship with Instagram. I love the photos other people share there that look so perfect, but it sometimes makes me feel like my life isn't pretty enough to be Instagram-worthy. Thankfully, I have an adorable son with dimples and glasses whose photos seem to get more likes than I do on my own. There are a few celebrity moms I follow on Instagram who I can always rely on who keep it real and keep it fun. Who your favorite funny celebrity moms? See if they made my list. If not, add them in the comments.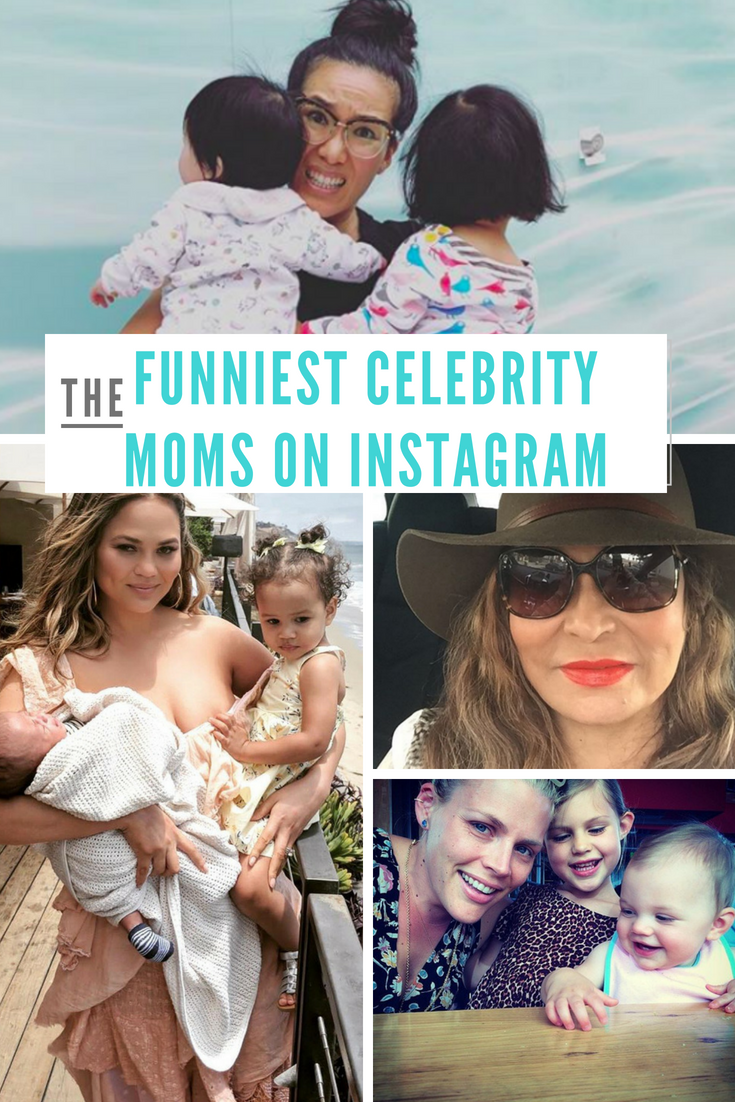 1. Chrissy Teigen
The model, TV host, mother of two and wife to John Legend, is becoming my BFF in my head.
Mrs. Stephens (John's legal last name) shares amazing photos of her family on her Instagram. She cooks delicious meals. She looks beautiful. She's also very transparent about her fertility struggles with her husband, the pains of pregnancy and her challenge as she juggles it all.
This Chrissy's post about efforting a beautiful Instagram photo as a new mother of two, says a lot about her perspective.
2. Jenny McCarthy
Although I don't always see eye-to-eye with actress and radio host Jenny McCarthy when it comes to her attention-grabbing theories about childhood vaccines and autism, I can understand her struggle as a working mom who's on-camera. Jenny is also transparent about the amount of plastic surgery she's had, so I see this Instagram post as a funny acknowledgment.
3. Ali Wong
Thanks to Netflix, I've watched both of comedian Ali Wong's comedy specials where she was on-stage and visibly pregnant.
Ali takes a hilarious and frequently honest take on motherhood by discussing everything from c-section scars to sore nipples. I've noticed she takes a common celebrity approach to Instagram of hiding her children's faces, but nevertheless, reveals the ridiculous things moms often find themselves doing,
4. Tina Knowles Lawson
Beyonce and Solange's mother has taken Instagram to a whole new level. She embraces it and uses it as a platform for her corny jokes. You can often hear Bey or Blue Ivy groaning in the background while Momma Tina records her jokes, which adds to the funny.
5. Busy Phillips
I first watched Busy Phillips work back in the day on one of my favorite TV shows, ER, when she portrayed a Christian conservative medical intern.
Fast forward, she's done more TV shows, movies, and even commercials. I had the pleasure of interviewing Busy Phillips back when Huffington Post had an online TV show. Busy was widely quoted for bringing another level of transparency for celebrity moms, compared to Gwyneth Paltrow's "complaints" about juggling her life as an actress and a mom.
In this Instagram post, Busy is every mother on a hot summer day.
Busy Phillips' new book, This Will Only Hurt a Little, comes out October 16, 2018 and you can pre-order on Amazon.
I love to cover celebrity moms like you'll read more of my popular posts below.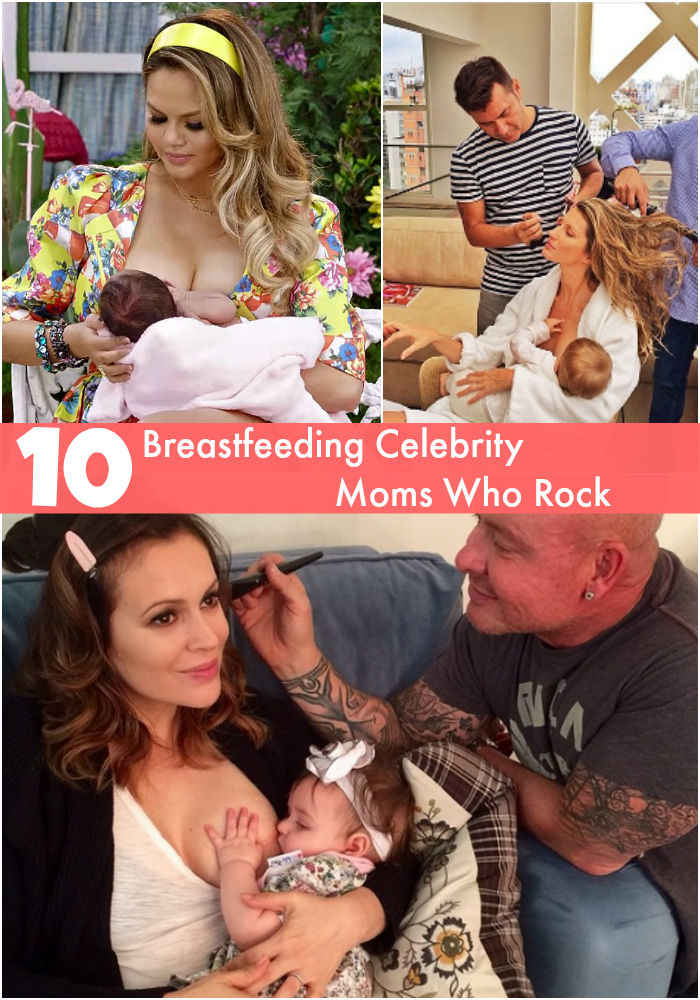 10 Celebrity Breastfeeding Moms Who Rock
How to Get Pregnant Over 40: Celebrity Moms Who Made It Look Easy