Some of the best advocates for the benefits of breastfeeding have been celebrity moms. For better or worse, what they do in their private lives often becomes public. If a celebrity mom decides to breastfeed, we usually know about it. Her decision is usually the focus of a magazine article or two. Thanks to social media, many breastfeeding celebrity moms share their nursing photos on Instagram and Twitter.  Keep reading for features on 10 Breastfeeding Celebrity Moms Who Rock, as well as valuable resources for breastfeeding moms and moms over 40. I'm celebrating them because they help normalize one of the healthiest actions for moms and babies. You'll find my affiliate links below that help support this parenting blog.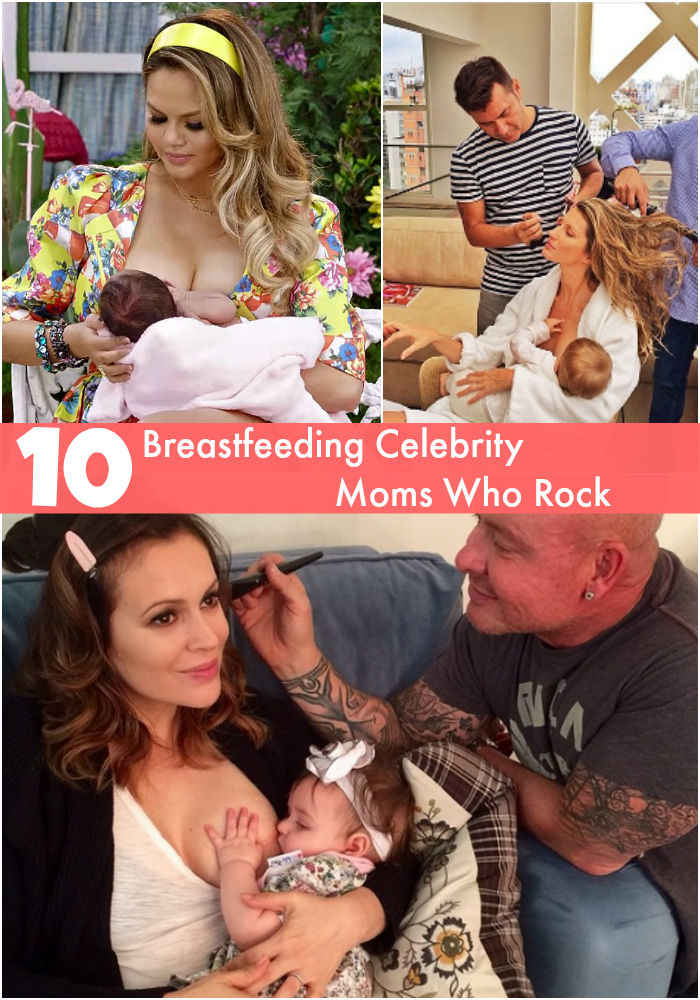 1 & 2. Tia and Tamera Mowry
The twin sisters, actresses and mompreneurs had a reality that shared their pregnancies and new lives as moms. I loved watching the "Tia and Tamera" reality show. When the Mowry sisters developed a breastfeeding tea for moms I knew they were my people.
3. Kourtney Kardashian
Please don't be turned of that a Kardashian made the list. Mom of three, Kourtney Kardashian has been outspoken on her reality show about living a healthy lifestyle. She's prominently breastfed and pumped breast milk on their reality TV show.


4. Alicia Silverstone
Although she made headlines for feeding her son bird-style, Alicia Silverstone also chose a more conventional route to feed him as an infant.  To learn even more, consider her book, [eafl id="35655″ name="Alicia Silverstone – The Kind Mama" text="The Kinda Mama"].
She writes, "aside from giving your baby every single health advantage there is at mealtime, breast milk is also the ultimate cure-all for almost every ailment that might come up in baby's early days. It's a natural antibiotic and has almost otherworldly power to both soothe and heal."
5. Alyssa Milano
As someone who grew up watching Who's The Boss, I've been a fan of Alyssa Milano for her entire career. It still shocks me that we're about the same age! Alyssa's Instagram account is filled with photos of her taking care of her two small children. She made headlines when she ran into trouble transporting breast milk on an international flight. Check out Alyssa's experience in this clip from The Wendy Williams Show.
6. Fergie
The woman who's known for spelling her hottest lyrics is also an advocate for breastfeeding her son with actor Josh Duhamel. Fergie also released a song, MILF (Moms I'd Like To Friend) featuring hot mamas breastfeeding, which leads me to Chrissy Teigen.
7. Chrissy Teigen
On the set of Fergie's MILF video, model and host, Chrissy Teigen proudly breastfed her daughter on-set.
Luna's music video debut slash lunch break #songofthesummer #MILFMONEY pic.twitter.com/Yvs1iDj4LR

— christine teigen (@chrissyteigen) July 1, 2016
8. Jada Pinkett Smith
The notoriously fit wife and moms credits breastfeeding for helping her "snap back" into shape. I recall watching her interview on Oprah after she'd delivered daughter, Willow and touting the health and weight loss benefits of breastfeeding.
9. Beyonce
Although her HBO documentary, "Life Is But a Dream, " showed Beyonce bottle feeding Blue Ivy Beyonce reportedly breastfed her only child for about three months. There were even reports of Mrs. Carter breastfeeding in public while out at a restaurant.
10. Gisele Bündchen
If a supermodel breastfeeds, the whole world sees it. Gisele Bundchen made sure of that when this photo of her breastfeeding her daughter broke the internet. Granted, she's surrounded by a glam squad prepping her for a photo shoot. Although I do disagree with her statement that breastfeeding should be a law for the first six months of a child's life. Breastfeeding isn't for everyone.
I was raised around women who breastfed. I was exposed to information about the benefits of breastfeeding. Even my Dad was supportive of breastfeeding and I vividly remember him saying "that's the most beautiful thing in the world" when we saw a woman breastfeeding in the passenger seat of car.
Pregnancy & Breastfeeding Resources
How to Get Pregnant Over 40: Celebrity Moms Who Made It Look Easy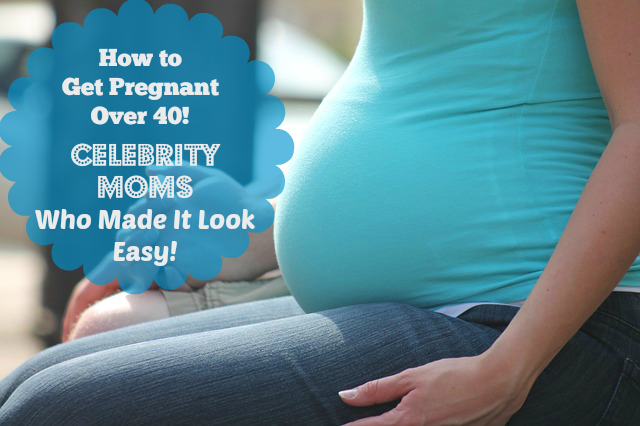 Complete List of Atlanta Lactation Rooms