A.J. usually wears whatever we buy him. No muss. No fuss. Now that he's almost eight years old, he's becoming more opinionated about what he wears. When I told him we were doing a kids light up shoes review, he wasn't immediately excited. Then I showed him the styles and colors of Bobbi-Toads Kids Light Up Shoes, which quickly changed his mind. Next, he asked to do a video demonstration of what he liked best about them. He chose a boys style and color. But there are an array of choices for your children to select, then decorate to fit their personal style.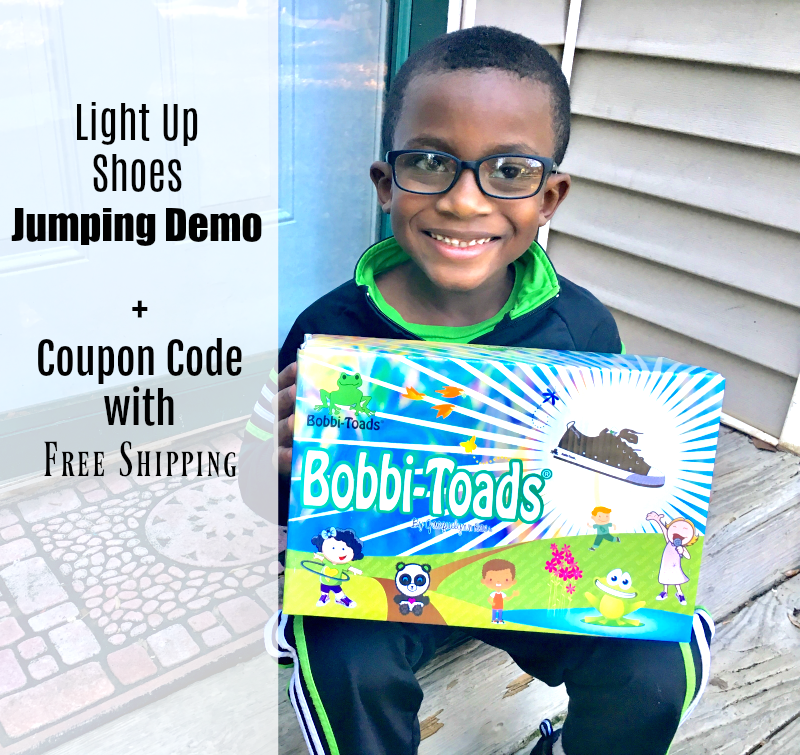 Thank you to Bobbi-Toads for providing light-up shoes for review and hiring Mommy Talk Show as a Twitter Party host.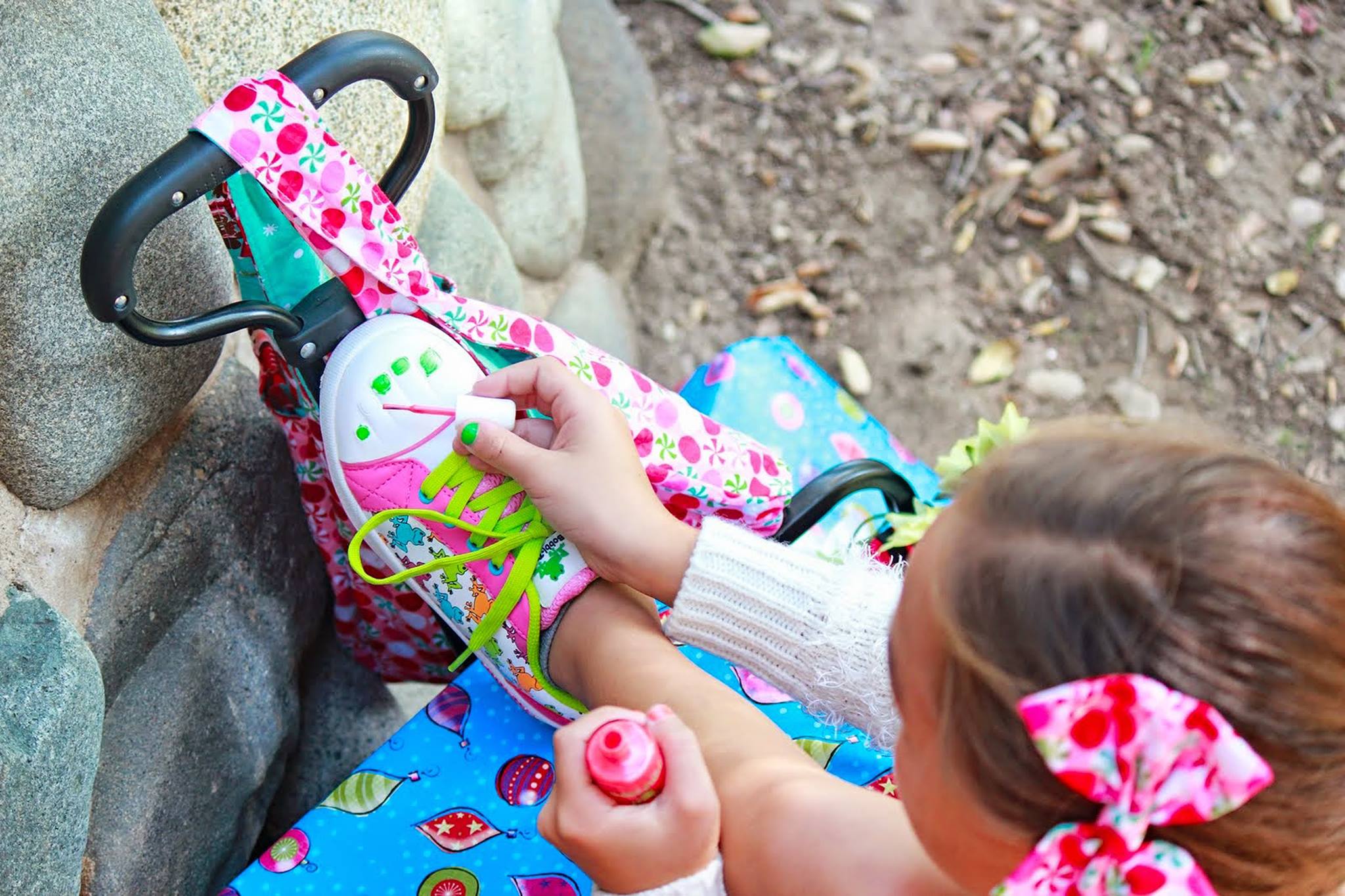 The Bobbi-Toads photo above lets you see what girls love about them. Their shoes are brightly colored, covered in decorative toads and are feature "toes" you can paint with custom polish. Add stickers for even more flare! Speaking of stickers, stick around for an exclusive savings code.
We hosted a Bobbi-Toads Twitter Party right before the holiday season to tell shoppers about the brand and extend a savings code.  Twitter Party participants were asked to choose their favorite Bobbi-Toads design. I saw lots of Twitter votes for the JacJac Velcro Strap Shoes ($49.95) in blue.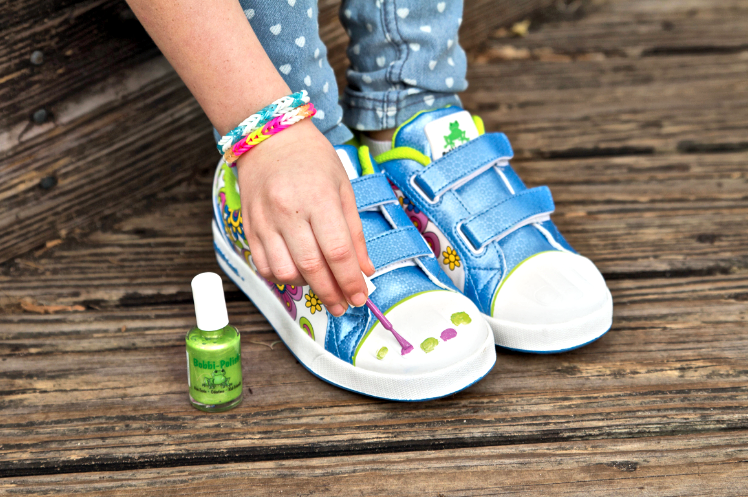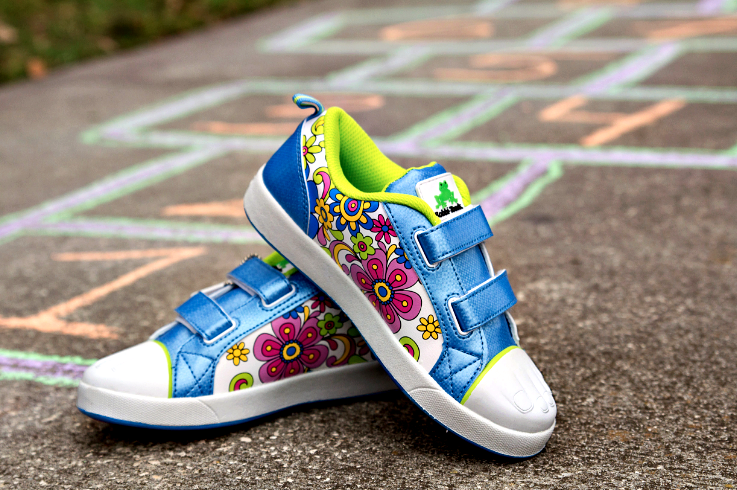 Bobbi-Toads also makes adult sizes up to size nine for women, so you can look just as cool as your kids!
We received the Black & White 4Boomz Boys Bobbi-Toads for review. He's worn them to church on Sunday when he likes to wear a button-down shirt and jeans. But for his video review, he took STEM approach and did an unscientific demonstration.
Watch A.J.'s Bobbi-Toads
Light Up Shoes Review
Bobbi-Toads gives back with each sale. Thirty percent of profits benefit The Mission of Our Lady of Angels in Chicago for underserved youth. The kid's shoe brand also supported Hurricane Irma victims in Puerto Rico.
Are you ready to shop and order a pair for your children? Order and save 20% off + free shipping with the code: MOMMYTALKSHOW20 when you order on BobbiToads.com.
Tweet @BobbiToads and follow BobbiToads on Instagram