While my family of three is stuck indoors, I've tried to sneak off to find a private moment to myself. You'd think that in a three-bedroom/three-bathroom house that would be easy. It isn't. I feel like my husband and son can hear me almost anywhere I go.
Sometimes it's the little things that lift your spirits.
I found the perfect lighting for a selfie in our guest bedroom. It's better than any ring light you can find on the market.
I opened the shade, propped my phone and the windowsill or held it just right  – then SNAPPED!
For the handful of days when I've managed to put on makeup, these are pretty good.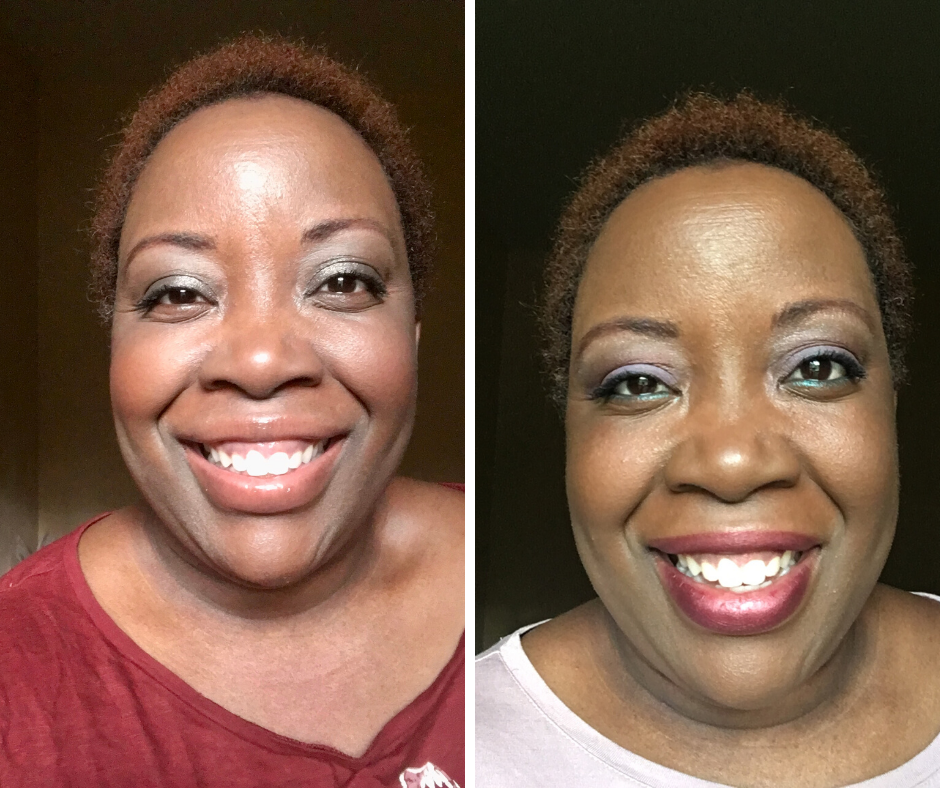 Finding a reason to smile is harder than it usually is. Behind the smile – is the overwhelming sadness and uncertainty.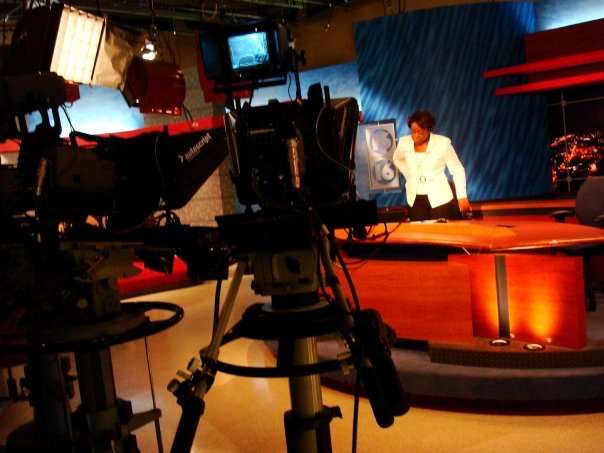 Looking back, I realized I've been through a number of national emergencies, most often when I was working as a full-time news reporter. But none of them had the added stress of being a WIFE and MOTHER.
The first Gulf War started when I was a high school senior.
I remember Y2K. We woke up January 1, 2000 and things were just the way they were the day before.
I watched the second hijacked plane crash into the World Trade Center while watching The Today Show on  9/11. As a native New Yorker who was living in the midwest, I had the sadness of watching "my home" suffer while I worked round-the-clock as a college professor and reporter. I comforted my students. Then dug in and did my work where I traveled between Columbia and Kansas City, Missouri each week.
Then August 2005, I somehow thought the hurricane we were tracking in Mississippi would be just like the others that season. It wasn't. I was part of a team of journalists who covered Hurricane Katrina and its aftermath for 262 hours of non-stop TV coverage. We earned two Southeast Regional Emmy awards.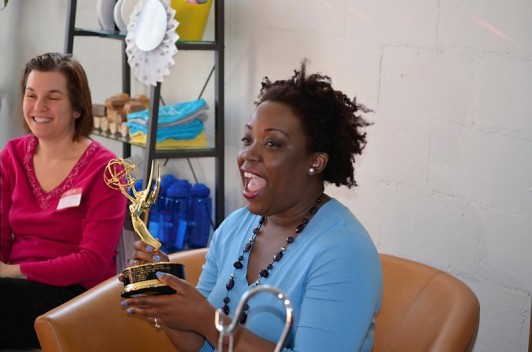 I got engaged, married, pregnant, sold a house (at a huge loss), and found out my Daddy had cancer during the 2009 economic downturn.
Each one of those memories was more stressful than the next. Now we're in the middle of a global pandemic that has us all stuck inside and terrified to go outside.
So I smile –  instead of cry –  in front of my family because I wonder if they'll be able to handle me falling apart.
What's behind the smile? A long list of questions:
What if me and my husband both get sick?
When will a trusted Covid-19 vaccine be available?
Why are so many retail workers NOT using gloves or masks?
Will we ever get to reschedule A.J.'s March birthday party?
How can I answer our son's pressing questions when I have no answers?
When will I ever be able to see my Mom and siblings?
Will students even be able to go back to school in the Fall?
If I start crying, will I ever be able to stop?
This time together has allowed me to focus on what's been an absolute blessing: We have a home, two working wifi networks, enough laptops and mobile devices to use, nearby grocery stores, our health, resources and love.
Talk back to me: Have you cried during is pandemic? Have you allowed your spouse and children see you cry?
Telehealth and teletherapy
are accessible ways to get the support you need. Check with your insurance provider and your employee assistance program for support!