This coronavirus pandemic has forced a lot of families to re-evaluate whether going to see a doctor or visiting an emergency room are safe options during social distancing.  Do you REALLY want to sit in an overcrowded waiting room for hours with other sick people? It's sparked new interest in telehealth as an option to get medical advice without putting yourself at risk. How can you choose the best telehealth service for your family? I'll break down the factors to guide your decision.
This post contains affiliate links and I will be compensated if you make a purchase after clicking on my links.  For more information about FTC disclosure requirements, please see here.
What is telehealth?
Telehealth allows you to use apps, video chat, and email to get connected with a physician. With telehealth, you can get medical exams, a diagnosis, and even a prescription. You can do this confidentially from your computer or mobile device.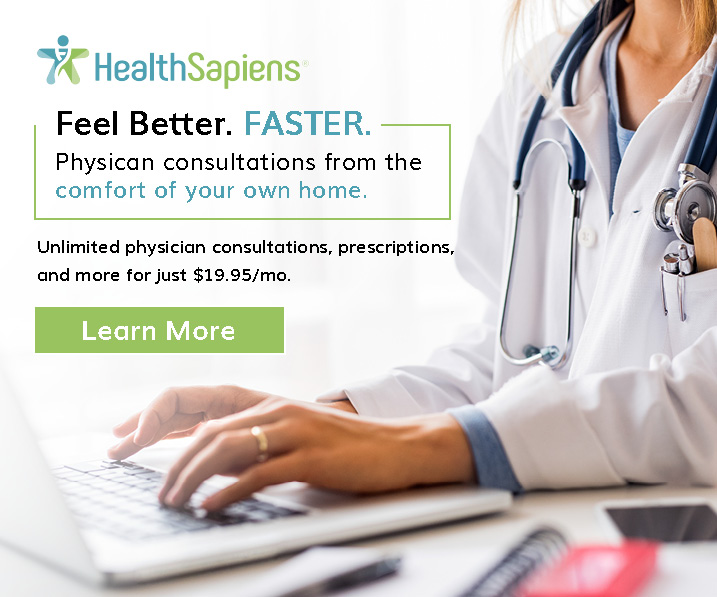 What can telehealth doctors do?
Telehealth doctors can examine you through video chat, observe your breathing and skin conditions like rashes, etc. If you have your own thermometer, take your temperature and show your doctor through video how high it is.
After a preliminary diagnosis for an acute condition, a telehealth doctor can call in a prescription to your preferred pharmacy.
If your condition is serious, a telehealth doctor may recommend you see an emergency room or your family physician as soon as possible.
How much does telehealth cost?
These are the current rates for HealthSapiens, but other telehealth services vary.
Your healthcare provider may also give you a telehealth option with different restrictions and requirements.
"HealthSapiens is a convenient alternative to traditional healthcare and mental therapy (Counseling). We provide unlimited, 24/7 access to US-based doctors and licensed therapists for a flat monthly fee nationwide."
Since so many families and individuals are looking for trusted medical help, here's a COVID19 Exclusive 10% Off a subscription to HealthSapiens. Use Code: 10POFFMED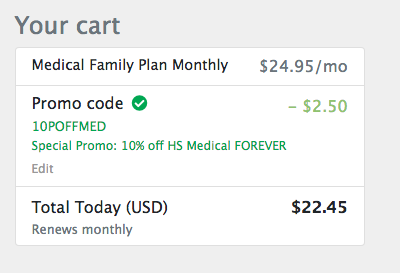 Do I need insurance to use telehealth services?
No, you don't. You can subscribe to services like HealthSapiens to pay out of pocket, or use your insurance provider (deductibles and co-pays may apply).
Contact your health insurance provider.
Visit your health insurance provider's website to get more information on whether they offer telehealth options to video chat with a U.S.-based physician.
Visit HealthSapiens.com.
Consider Teletherapy.
If distance or in-person access keeps you from seeing a psychotherapist or counselor, consider teletherapy to video chat with a mental health professional.