During social distancing and school cancellations due to the coronavirus pandemic, Amazon has joined the "corporate support wave" by offering free kids shows. This post contains my commission-earning affiliate links. I'll explain what this means for parents and caretakers who are home with little ones.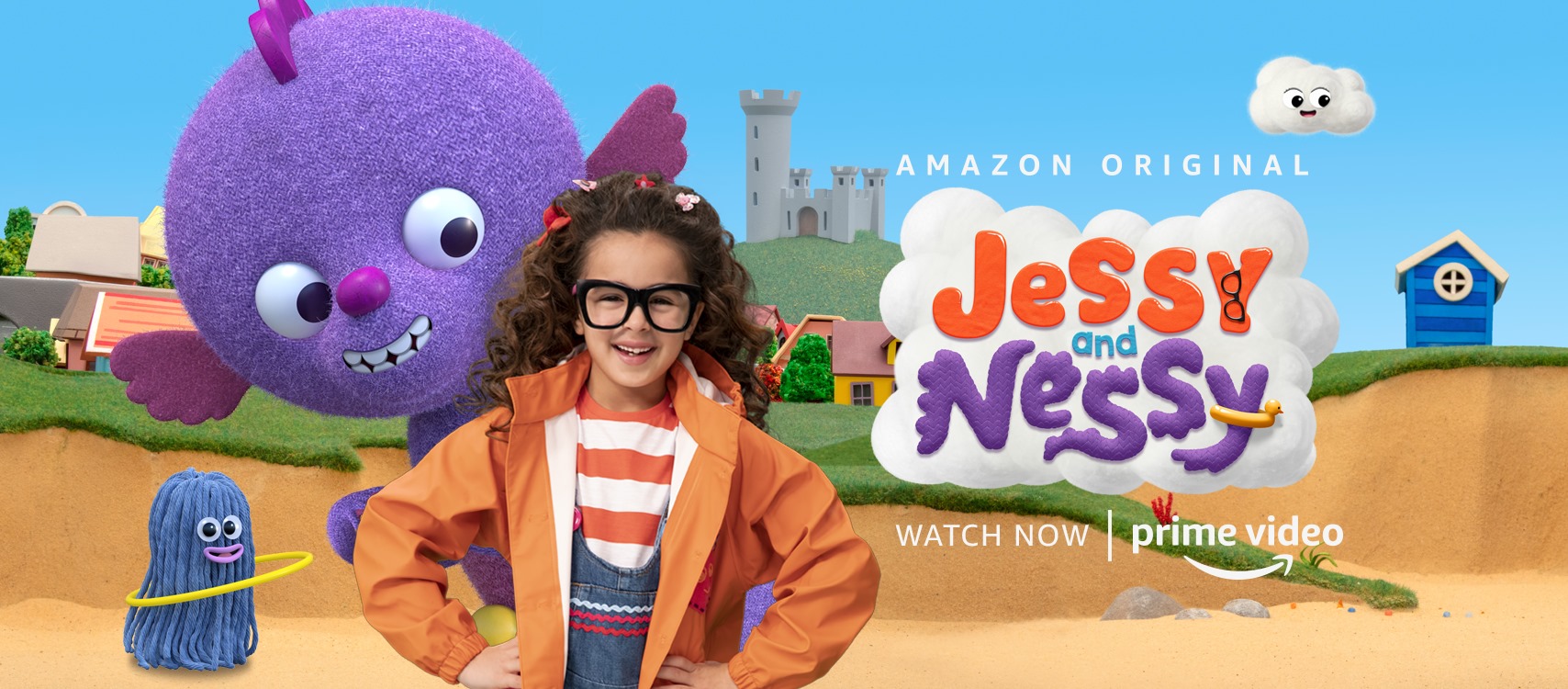 Full disclosure: I canceled my Amazon prime membership more than a year ago because I didn't find it worth it any longer, especially for free shipping. But I must admit, I miss watching a few of my old TV shows that are only available for streaming on Amazon Prime. I loved introducing A.J. to the 70's show I grew up watching, Chips. I'm also a devoted fan of TNT's The Closer with Kyra Sedgwick. The best place to binge-watch them is by streaming on Amazon.
Starting today (March 24, 2020) Amazon's original shows for kids are free to stream – no prime membership required. Amazon.com announced on Facebook:
"Starting today, a selection of family titles including our Amazon Original kids and family shows will be available to stream for free for all Amazon customers on Amazon Prime Video."
Jessy and Nessy, Pete the Cat, If You Give a Mouse a Cookie, Stinky and Dirty, Bug Diaries, Caillou and more.
PBS Kids Series and shows for kids 6-11 are featured right on the Amazon Prime Video page with a clear message "Free for all."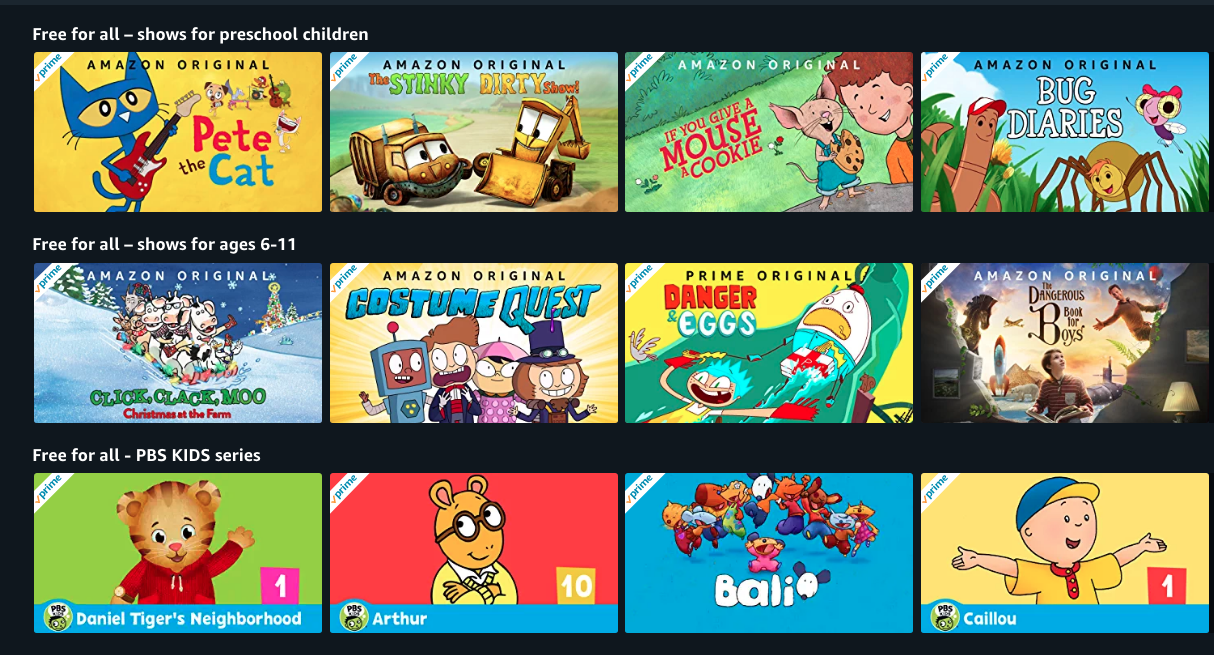 When I first told A.J. these shows were free, he was already on his Kindle playing games. Then in his new pre-teen mode, he almost dismissed the idea of watching the kids shows because he thought they were all for preschoolers and toddlers. Low and behold, we are going to check out the 6-11 shows that feature fantasy adventure shows like Just Add Magic and The Dangerous Book for Boys.
Enjoy the free Amazon Prime Kids shows while they're free and consider starting a 30-day free trial if you'd like more access to shows and membership options.