Even the thought of blogging about estate planning has been difficult. I've put it off all week even though my audience is anxious to get informed on the topic. The sad truth is: no one wants to think about death and what will happen to their loved ones after they're gone. But it's a necessary part of life  – especially if you are a parent. What will happen to your children and your belongings after you pass away? State-by-state they are different requirements for writing a will, creating a living trust, and medical directives (designating your medical wishes if you can't communicate them), etc. Hiring an attorney can be intimidating for some. It's also expensive. Which estate planning steps can you take make on your own – without an attorney?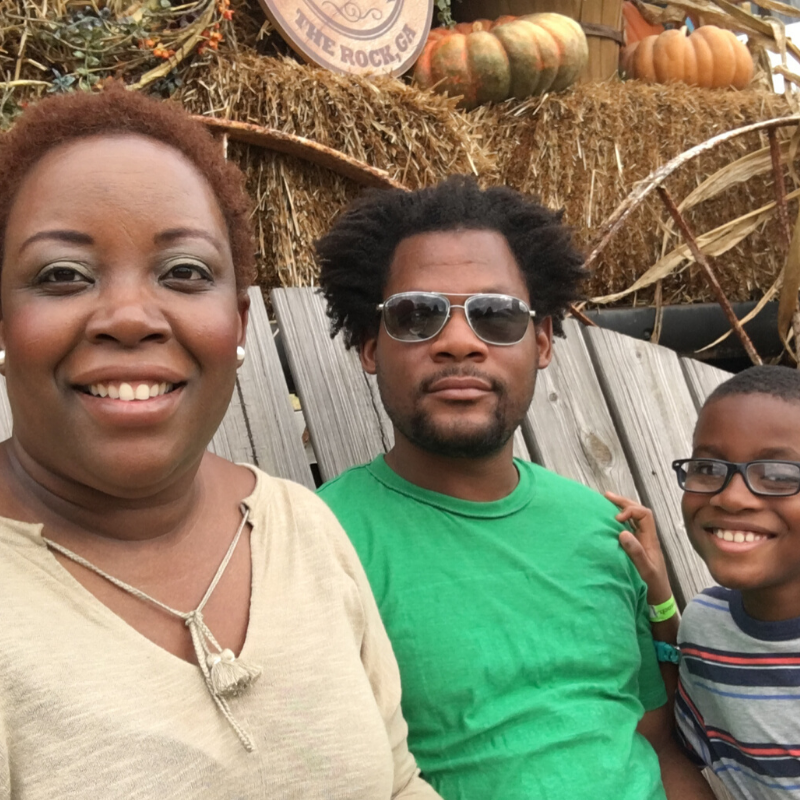 DISCLOSURE: I am not an attorney. Seek your own professional legal advice. My commission-earning affiliate links are below.
5 Simple Estate Planning Steps
Here are some simple, non-binding estate planning steps you can take without an attorney.
1. List bank, investment & retirement accounts. Where is your money and how can your loved ones access it? Organize your bank account numbers and statements in one place for your loved ones to locate after you pass away.
You may recall my husband and I talked to a Prudential  Financial Professional in 2018. It was a no-obligation experience that changed the way we talked about long-term plans for retirement and life insurance.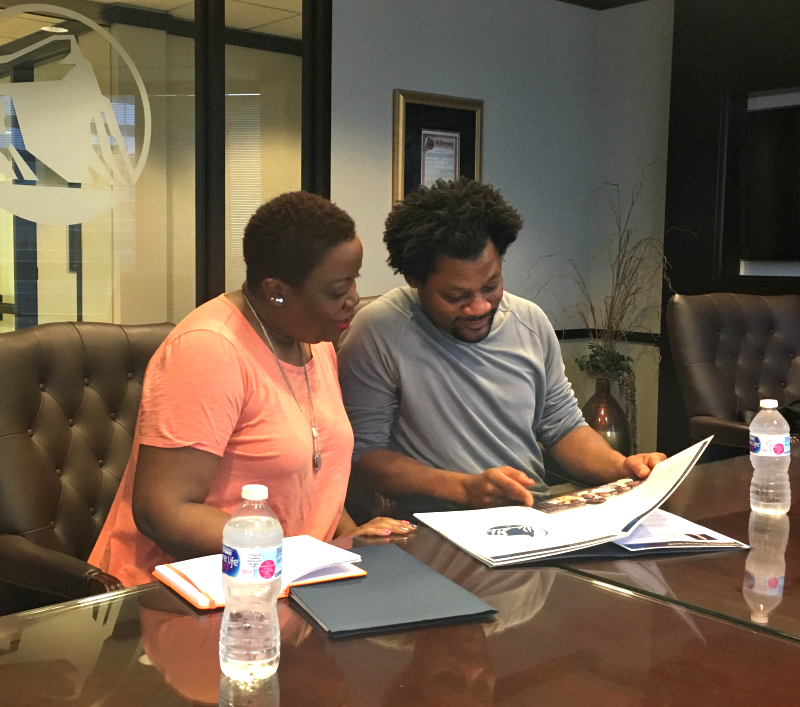 2. List your possessions.  Include homes, cars, jewelry, vehicles (boats, and recreational vehicles).  Organize any paperwork that designates ownership and loans associated with your possessions.
3. Share logins & passwords. Create a secure document listing your account login information and passwords. Include email accounts, apps, phones and bank accounts. This is something I've failed to do for my social media accounts and I need to do ASAP.
If you're not confident listing your passwords somewhere, you can use a password manager app or website. For example, LastPass is a free password manager for families. Do your own research to find the best one for your needs.
4. Write out your wishes.   Although writing your wishes out is not legally binding, it can give your family some direction on your wishes. There are people who write their own funeral programs including selecting songs and selections. They pre-pay for funerals and select their own funeral home.
Include love letters or goodbye letters for your family to read once you're gone.
5. Organize tax documents. Your loved ones will need to file your taxes and on any income, you earned in your last year of life. Don't make them have to plow through boxes and look under beds to find everything. Put your tax documents in dated envelopes or folders. Scan and save them to protected file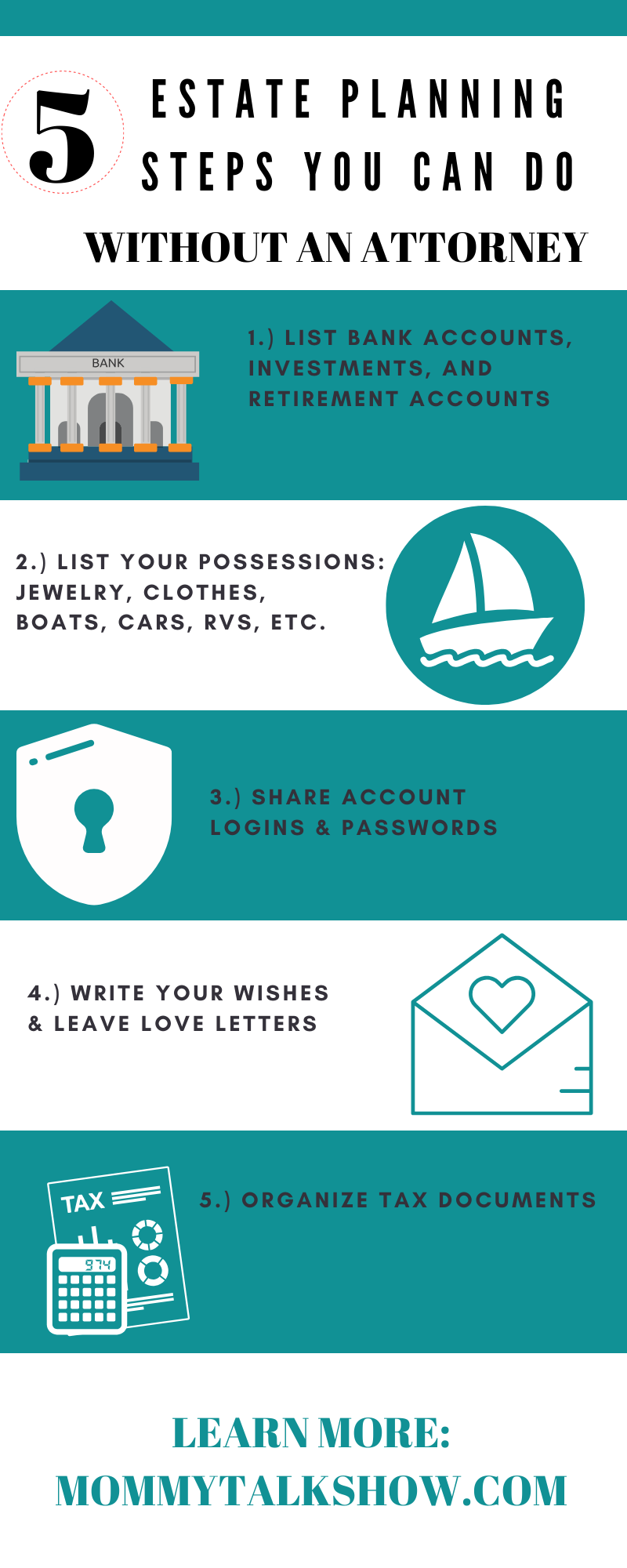 Many of these steps that you do on your own can prepare you for writing your own will or getting consulting an estate planning attorney.
How can you find an estate planning attorney?
Ask your friends and family for a reference to a reputable estate planning attorney near you.
Consult your employee assistance program for legal assistance.
Call your local bar association or visit its website.
Note: If you do a Google search, you will see attorney's ads – first. Then attorneys who optimized their sites for search – below.
Where can you store legal documents?
Safe or lockbox. You can keep these in a safe place in your home.
Safe-deposit box.  For a fee, your bank or credit union can provide a safe deposit box.