You may not be able to identify with me if you've always been naturally thin.
Or if your weight is right on par with all the medical charts based on your age and weight.
If the gym is part of your daily/weekly routine, then kudos to you. I used to be there. Now I'm not.
But if you're the sort of person who gains five pounds in a week by eating what makes you happy. Or if you've lost the same 20, 30,40 pounds over and over – then gain it  – let's commiserate together.
(NOTE: Please DO NOT send my direct marketing offers or sales information for smoothies, shakes, essential oils and pills for weight loss after you read this. They will be deleted & ignored.)
I am 40 Pounds Overweight
I haven't worked out this year and I only did it a few times last year.
It's been way too long since I got down and dirty or good and sweaty. I know I need to get moving and get motivated because my clothes don't fit. Most of my bras don't fit either because they're just plain OLD or because my "back fat" is LARGE & in charge.
When you're 40 pounds overweight you only wear pants with a forgiving waistband; all shirts must camouflage  your "muffin top."
When you're 40 pounds overweight you look in the mirror and see yourself – along with an encasing of extra fat around your face, your fingers, your arms and your waistline.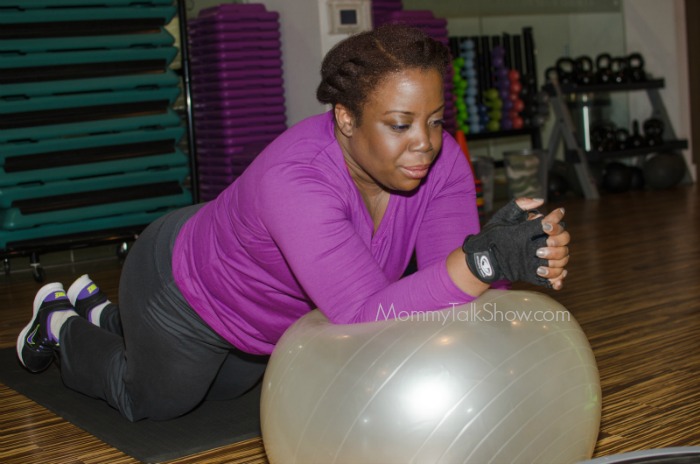 When you're 40 pounds overweight all the bad food tastes even better. The idea of cutting back reminds you of the hunger headache that you suffered when you've dieted in the past.
When you're 40 pounds overweight you require lots of sleep. The same sleep you can't fathom giving up to wake up early to spend time on a friggin treadmill or stationary bike. I had a wonderful time reviewing Roc House Fitness Spa in Buckhead. It's a gorgeous, spacious, upscale gym. If only – it offered on-site child care!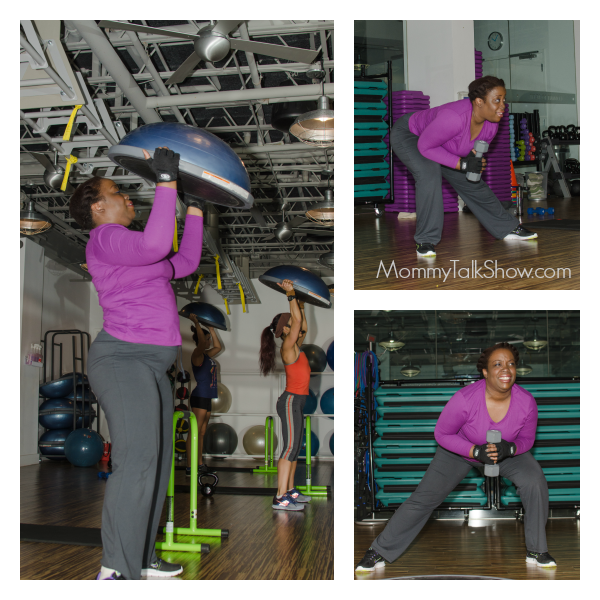 When you're 40 pounds overweight you know taking the stairs is what you NEED to do, and you know it you've reached the top when you're slightly out of breath.
When you're 40 pounds overweight you may have a favorite dessert that you eat when no one else is around. For me, it's a banana split with rainbow sprinkles after I put AJ to bed, a peach cobbler from a southern restaurant or a batch of boxed brownies fresh out of your oven.
When you're 40 pounds overweight you may take a group photo and feel like everyone looks great and you just look bloated.
When you're 40 pounds overweight you learn just the right angle for a selfie that makes your double chin disappear.
When you're 40 pounds overweight you probably already know which diets and eating plans work for you – but you don't feel like making those changes.
When you're 40 pounds overweight you just want to wake up skinny in the morning.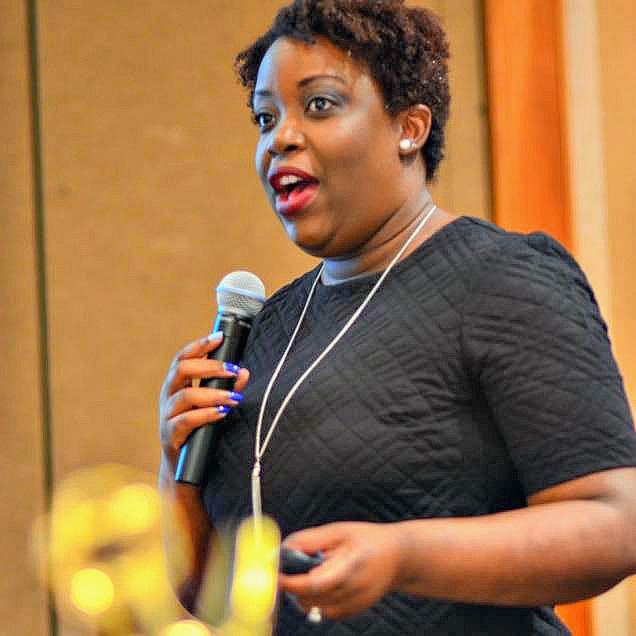 Don't get me wrong. I know there are people who have serious health challenges that would require them to lose more than 40 pounds to be healthy. But this is my struggle and this is my reality. I have no desire to get on Weight Watchers even though Oprah sings its praises for her 26-pound weight loss where she's eaten bread every day. I've been successful with South Beach Diet in the past. But right now I'm in a deep, deep love affair with sugar.
When I get sick and tired of being sick and tired, I will change.
You may recall in 2013, I started sharing Fitness Friday information in the Health Section of the show. Maybe it's time to revisit those topics to inspire myself.
(It's worth repeating: Please do not send my direct marketing offers for smoothies, shakes, essential oils, and pills for weight loss. They will be deleted & ignored.)