Welcome to another #FitnessFriday on my journey to live healthier. I've shared a bit on Facebook and Instagram that I was asked to review a one week experience at Roc House Fitness Spa in Buckhead. A scheduling conflict kept me from attending the blogger event last year, so I was excited to visit the Buckhead facility.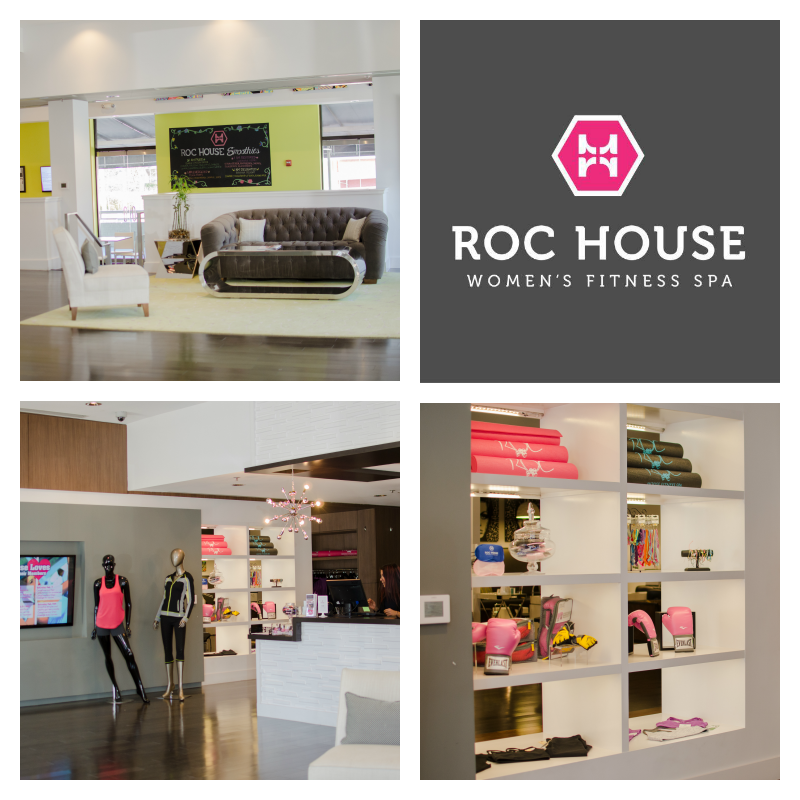 Roc House Fitness Spa
First of all, this is not your average gym. The women only fitness studio, salon and spa is an experience is designed to help you feel and look your best. In one week, I could tell the difference in my body and mindset. Mainly, because I carved out the time to take care of myself, relax while I was there, eat a custom breakfast in their cafe and then go home.
The top floor of Roc House Fitness Spa is where you walk in, visit the cafe and enjoy salon or spa services. The basement floor is where the magic happens. A sparkling clean bathroom, locker and shower area stocked with high quality towels and bath products. Don't worry about shower shoes. They're always well stocked and in great condition. The cycling, weight rooms, cardio machines and room for fitness classes are steps away.
In my pre-Mommy life I loved fitness classes. The instruction and teamwork is perfect for me to get an overall workout in 60 minutes or less. I took "Roc Star Body" with Gloriela twice and loved it. She was especially patient with me since I'm out of shape. I asked my photography buddy Tiffany Powell to come along and document my experience because my iPhone photos wouldn't have done it justice.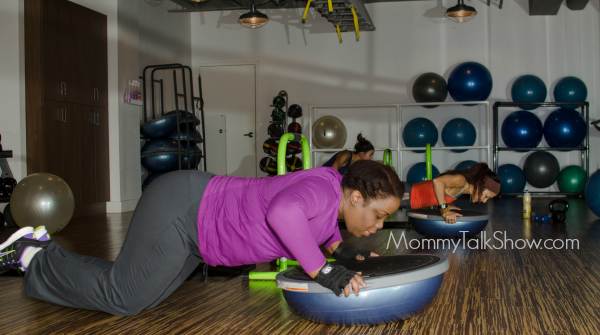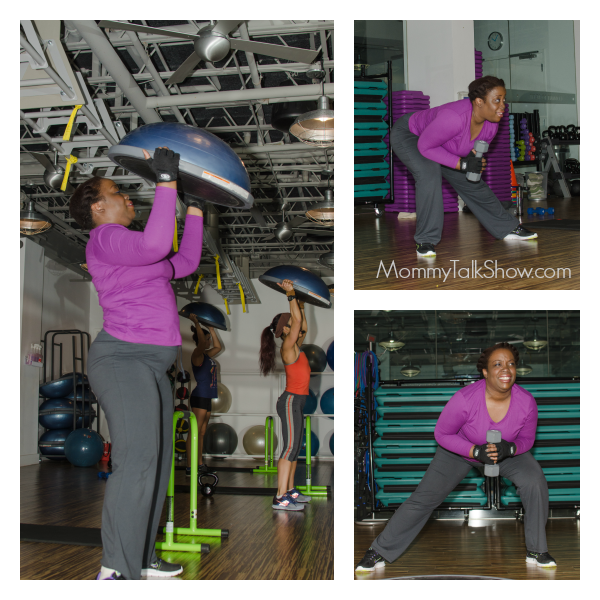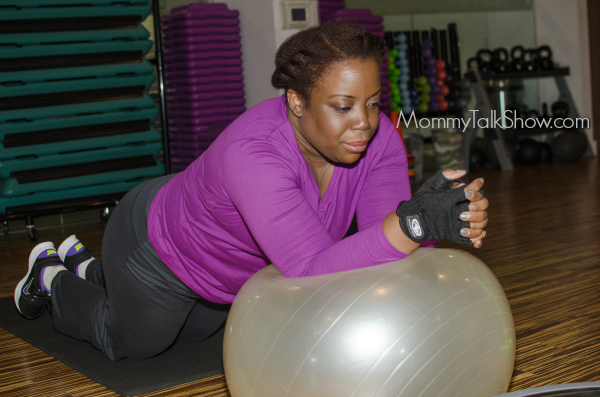 Roc House Spa Services
After a vigorous workout, I enjoyed the 60 minute Bamboo massage with Leah. We chatted briefly in the waiting area about my areas of concern and where I feel the most tension. Then she helped me settle in to the massage therapy room. I wasn't sure what to expect. But the warm bamboo sticks she used to knead out all the tension in my shoulders, neck and legs was like nothing I'd ever experienced. I was snoring, loudly. So loudly that I woke myself up. I will be back again for this massage when I need it or any of the other Roc House Spa services. This could be my Mother's Day oasis or a girlfriend's trip for my birthday.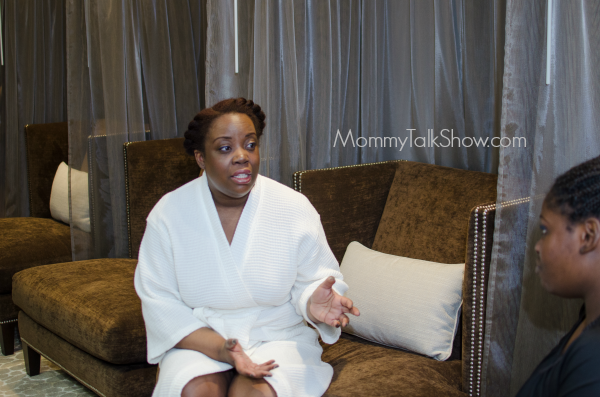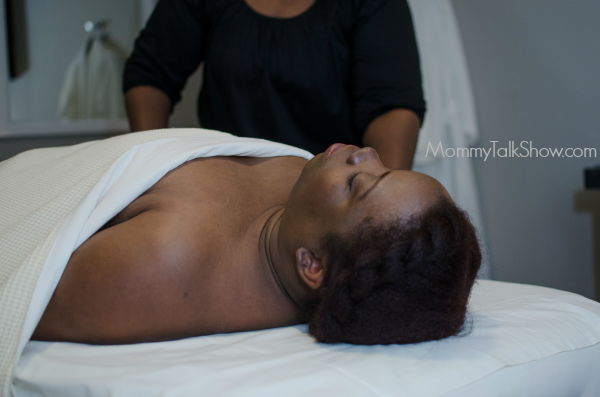 Roc House Cafe
As part of the total body experience, enjoy healthy options on the Roc House Cafe menu like smoothies, salads and healthy wraps. I bought wraps with chicken sausage and grilled chicken that were mouth-watering and light.
Will I join Roc House Fitness? I'm still deciding how to make the time in my schedule to make the investment. I know it's important and I'm sure as the weather gets warmer I'll be back. The one week pass (value: $55) is a great option if you need to  jump start your health plan, will be visiting Atlanta for a week or need some me time.
Roc House Fitness Spa FAQ's
What does membership cost? Month-to-month and annual memberships are available. A one week pass is $55. Sign up on the website for a free one day pass.
Do you need to be a member to use the salon services or cafe? No. Anyone can use the spa services. Beauty members can enjoy a 20% discount. The cafe is open to the public.
What does it look like inside? How are the classes? Watch the Roc House club video for the full experience.
Connect with Roc House Fitness website, tweet @RocHouseFitness, follow Roc House Fitness on Instagram or call directly: 404-500-1621
CLICK TO TWEET
See @MommyTalkShow answer your FAQ's about @RocHouseFitness #ATL #Fitness #Spa