Although I've loved the flexibility of working from home for the last seven years, I realize there are plenty of hindrances too.
Yes, I can stay in my PJs as long as I'd like.
But I also have to be my own cheerleader. There's no team or colleagues in the cubicle behind me to keep projects on track. My meetings are with myself, my gel pen and my planner.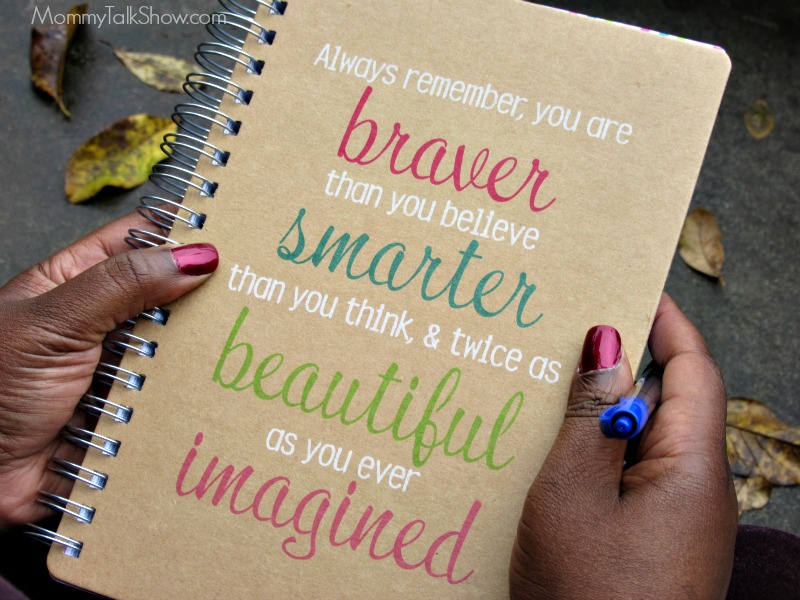 While doing some goal setting for the rest of the year I happened upon a theory that makes goal setting for soloproneurs, especially work at home parents, more attainable. See if this technique can work for your schedule without adding pressure or creating disappointment.
For example, let's say that you're focused on making calls to find sponsors for an upcoming networking event for moms.
A "good goal" might be to make three calls in the morning while you child is at preschool.
Your "better goal" might be to make six calls.
Your "best goal" would be to make 10 calls during that time period.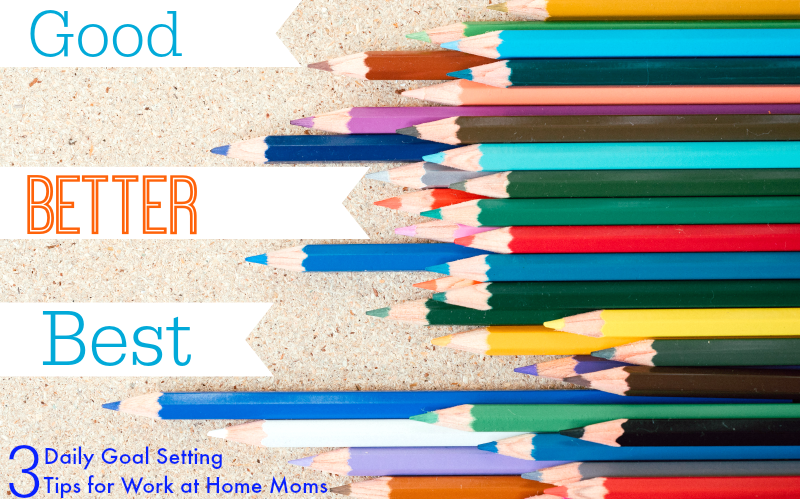 Setting goals this way almost guarantees a feeling of success at the of the day.
It motivates you to get started instead of getting overwhelmed.
When you set goals this way, you're practically guaranteed to succeed, instead of stopping yourself from getting started because the "20 per day" feels too intimidating or impossible.
Similarly, you might not get all of the tasks on your to-do list done every day, but if you set yourself a "good, better, best" goal for how much you can get done then you'll still feel accomplished when your head hits the pillow at night.
Would you like to transition to running your own business so you can work from home. I've written the Business Idea Guide for Moms e-book. It's full of business ideas you can create based on your expertise.
Are you at Atlanta mom or entrepreneur? I've created a list of perfect places to host at Atlanta Mommy Meetup with friends and their children.
For an affordable child care option while you're working from home consider hiring a mommy's helper, an older playmate who can keep your child occupied and safe while you work from home. I just hired a mommy's helper to come by one day a week for three hours. Aside from checking to make sure she and A.J. have a snack and are playing safely, I get some more work hours added to my day.