To a degree  – we are all guilty of lifting up celebrities and viewing them as if they don't have real people problems.
I heard former TODAY Show anchor and author Jane Pauley speak at the Atlanta Women's Foundation luncheon this week where she pulled no punches in her discussion about mental illness, women and poverty.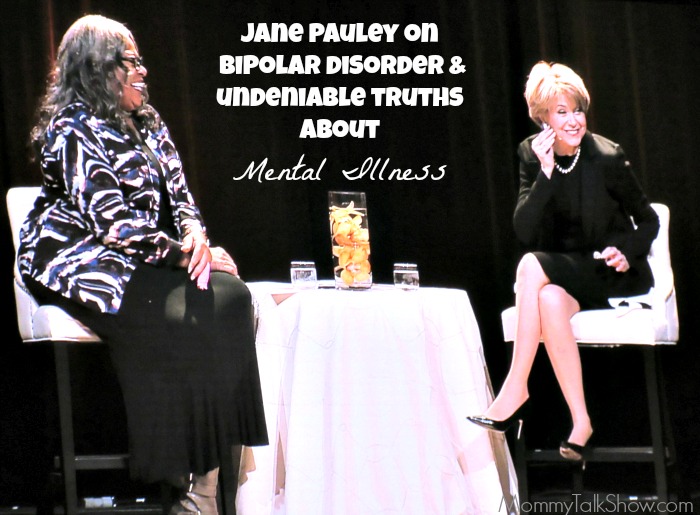 Affluence = Access
As an award-winning journalist at NBC and as the wife of cartoonist Gary Trudeau, Jane Pauley's mental health issues were handled much differently than yours or mine would have been. She had adequate insurance, a loving family and an employer who allowed her to take off for six months before you returned to work when she was diagnosed with a bipolar condition.
Acknowledging she's @JanePauleyTODAY an affluent woman w/ mental illness vs. so many women w/ mental illness & no resource #Numbers2Big

— Joyce Brewer (@MommyTalkShow) November 5, 2015
Video: Jane Pauley Discussed Turning 65
Take Your Meds Consistently
Even though she's only had one "episode" of bipolar and manic depression, Jane told the audience she stays on her medication. Based on her experience, she's know far too many people who suffer from mental illness and strive towards getting off of their medication vs. realizing that medication is part of their daily maintenance.
Show Your Support
I can't say enough about support for those who suffer from depression, myself included. You must give and get support. Although I've shared my struggles here on the show, besides a few therapy sessions I didn't get much support or join a support group (note to self: look into that).
"Giving support is as important as getting support." ~ @JanePauleyTODAY @atlWomensFDN #Numbers2Big #mentalhealth — Joyce Brewer (@MommyTalkShow) November 5, 2015
Know Your Family History
Far too many families don't talk about their history of addiction, depression and abuse. We push them into the back of our brains and deny them.
Be open. Talk about what your parents, aunts, uncles and grandparents suffered from and discuss them with your medical provider.
"Sometimes family history & family secrets are the same thing." ~ @JanePauleyTODAY #Numbers2Big #mentalillness

— Joyce Brewer (@MommyTalkShow) November 5, 2015
The Atlanta Women's Foundation
The startling statistic reinforced by the Atlanta Women's Foundation luncheon is that more than 80,000 girls woke up in poverty in the Atlanta area.  "The Foundation has invested more than $13 million into over 250 Atlanta area nonprofit organizations that have successfully moved women and girls from poverty to economic self-sufficiency."
Next year the Atlanta Women's Foundation will celebrate its 20th anniversary luncheon.
Mental Health Resources
If you or someone you know is suffering from mental health issues, here are some online resources to explore:
WebMD Depression Effects on Women: Depression Health Center
Here I am with fellow blogger and Postpartum Progress founder, Katherine Stone.