I don't know WHEN my uterus decided to sprout tumors like a new rose bush sprouts its buds each Spring. But I CAN tell you when all the symptoms came crashing down like the bloody prom scene from Carrie. Up until the frank talk with my OB-GYN in Mississippi, I had no idea why I felt and looked the way I did. When I think back, the symptoms of my uterine fibroids developed for as many as 10 years before they became undeniable. I was faced with the decision to suffer and spend a lot of money on new clothes OR get surgery. I chose surgery and felt immediate relief after a painful recovery.
Here are the four signs that I had uterine fibroids, why it took a decade to try to get them out of my life and where they stand now.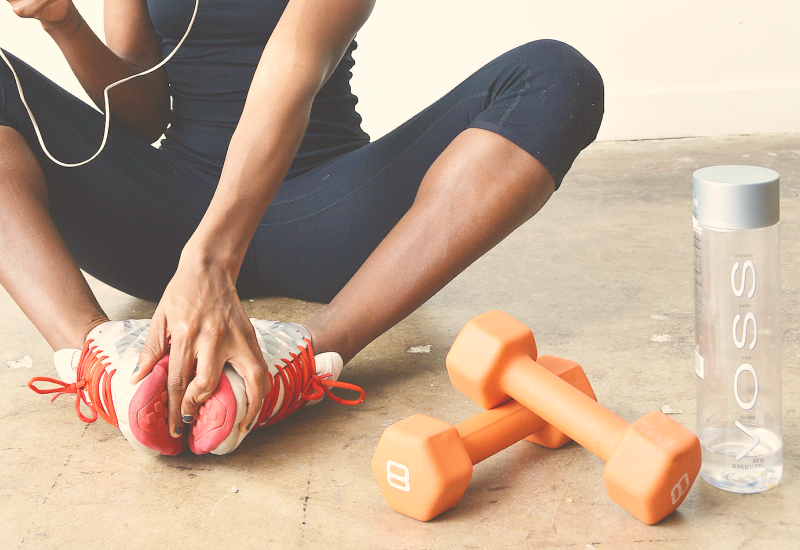 1. Anemia
Anemia is probably the first sign of uterine fibroids I remember. I was in my 20's, working as a TV news reporter in Youngstown. Ohio. I had the late afternoon shift from 3-11 p.m. and many days I was so exhausted that I couldn't get out of the bed until right before work.
Occasional heavy bleeding from the uterine tumors was depleting my body of oxygen-rich blood. I was exhausted as many as 10 days a month, especially before and after my period.
My family physician prescribed iron pills and a better diet.  At this point the following symptoms weren't as apparent.
2. Painful periods
I know that term sounds relatively common since so many women suffer from painful periods. But for years, ibuprofen was my buddy every month. I took three or four at a time just to make it through a workday. Some days I was in too much pain to leave my bed and go to work.
My uterus was cramping. Walking was painful. A hot water bottle on my belly and wine helped most days.
Over the years I got used to the pain and stayed stocked up on ibuprofen.
In my early 30's I started taking fitness classes regularly and had a trainer from time to time. I'd started the South Beach Diet, lost 30 pounds, and probably felt my best health-wise.

3. Heavy Flow
I apologize already for being graphic with the Carrie movie reference at the beginning. But it's the best way to describe what I experienced during my period in my late 20's and 30's.
Sleeping while on my period was the worst. No matter how many super absorbency pads I wore at night, along with a super tampon, I bled through my underwear and clothes. After ruining several sets of sheets, I started sleeping with bath towels on my bed to avoid the mess.
On days when I was working, I had to change my pads and tampons every hour. Almost every anchor lady  suit I had came with black pants. Dark pants on period days were my BFF.
4. Belly Bloating
In my early 30's everything came to a head when my new OB-GYN in Mississippi had that weird look on her face during my pelvic exam. That's never a good thing.
She described my uterus as being the same size as a five month pregnancy and extremely "heavy."
I wasn't pregnant, but the uterine fibroids growing inside had distorted and distended my uterus. My lower abdomen and belly WERE bigger than usual, but it was such a gradual growth that it didn't shock me. An ultrasound confirmed the diagnosis.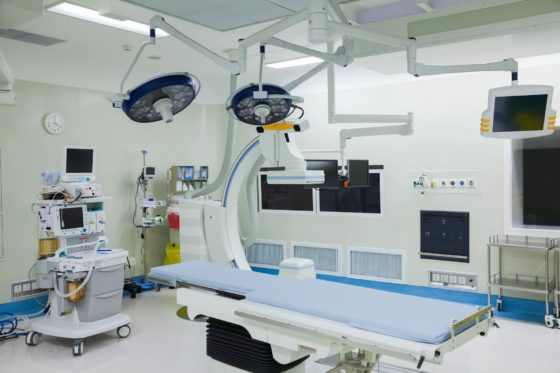 [Tweet "Talk to your Dr. if you notice belly bloating, heavy, painful periods"]
I Chose Surgery
If you've never had fibroids and don't know anyone who does, you're probably thinking "this sounds miserable!" or "why didn't she get help sooner?" You must keep in mind that all of these symptoms gradually got worse over the years.
Once I'd reached an absolutely miserable state, I chose to have the fibroids removed by a surgery called myomectomy where you can read the description on WebMd. My surgeon removed three fibroids – huge, large, and baby fibroid – and the immediate recovery was downright miserable.
I've never felt such pain in my life.
It's just like having a c-section where your abdominal muscles are cut to reach your uterus. Then the tumors are cut out.
I remember waking up in so much pain that I was convinced the surgeon had amputated my legs by mistake. That could be the only thing to cause me that much pain. The next day I was walking around with help from the nurses and I went home a few days later.
I took three weeks off from work and by the time I went back, there was noticeably more room in my pants because my abdomen wasn't pushed out by those pesky fibroids.
Current Fibroid Status
When I had A.J. by c-section seven years ago, my Georgia OB-GYN noticed that a few fibroids had grown back. They were on the back of my uterus and smaller than the ones I'd had removed surgically years ago. To keep me from losing too much blood, he decided to leave them alone during my c-section. Thanks to a low dose of birth control pill, my period of pain and symptoms are manageable.
Of course, this week I've had some feminine issues that have me wondering if the new fibroids are causing symptoms I've never experienced before.
I'm not sure why "80% and 90% of African American women and 70% of white women will develop fibroids by age 50" according to a study published in the 2003 American Journal of Obstetrics and Gynecology.
This is also a reminder to me that I need to get moving – either by swimming or going back to the gym. I've shared before that I'm guilty of these risky health habits for moms.