As the parents of a very healthy almost four year old (except for his food allergies) we feel blessed to know he has a bright future ahead. Sadly, that's not the case for thousands of children around the world who face medical issues and terminal illnesses. As a Purex Insider, I'm delighted to share how you can support Make-A-Wish and the wishes it grants to  while buying  affordable  Purex detergent and fabric softener that you'll love to talk about!

Support Make-A-Wish with Purex
Stock up on Purex Laundry Detergent and Fabric Softener from February 1-28, 2014. All month Purex will donate a portion of sales from Purex Liquid Detergent, as well as Classic and Ultra Lines of Mountain Breeze and Sweet Lavender  fabric softener. At least $250,000 from Purex is guaranteed to support Make-A-Wish, but it can go even higher the more families buy.
Share this blog post and image on Facebook, Twitter and Pinterest.
Enter the Purex Mountain Breeze liquid detergent giveaway below and share it with your friends.
Learn About Make a Wish
Visit Wish.Org where you can donate online and support one of the world's largest children's charities.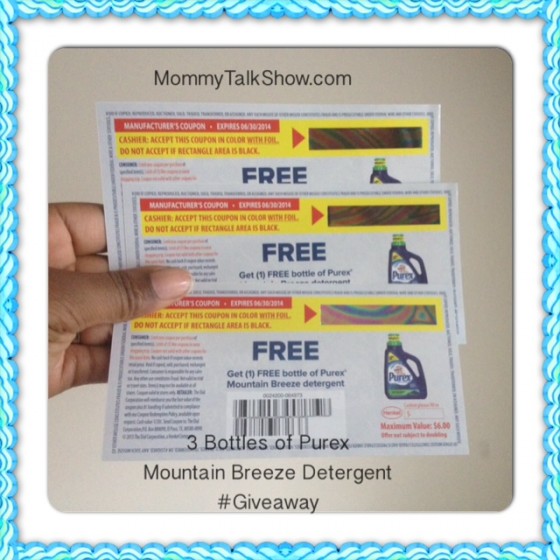 Enter to win (3) three coupons for Purex Mountain Breeze Detergent by February 13, 2014.
a Rafflecopter giveaway