Even though we're team "one and done" when it comes to babies, many of you are juggling the demands of preschoolers and babies. That's where the Graco Ready2Grow Click Connect Double Stroller comes to the rescue with more than 10 ways to adjust it for your family.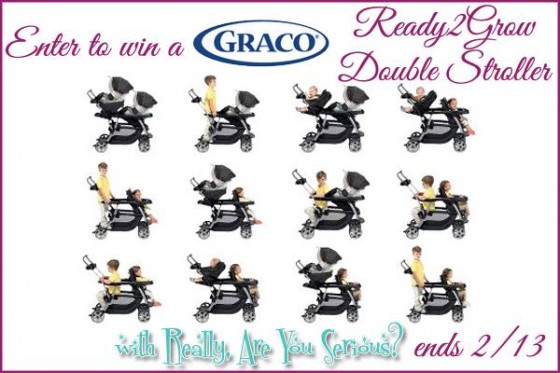 My friend Krystyn from "Really, Are You Serious?" is a mama to four lovely young ladies, including a newborn. Check out how well the Graco Ready2Gown Click Connect Double Stroller worked for her while, juggling the demands of her girls. You can enter to win one valued at $239.99 on her site or below by February 13, 2014.
I've been a Graco fan even before I started hosting MommyTalkShow.com. We bought a Graco car seat and pack n play when A.J. was born. Last summer, I also reviewed the first Graco Joggling Stroller.