Spring is almost here and I feel like making a change to my hair. I'm not sure what it is yet. But I just made a salon appointment which is a big splurge for me. I'm more of a do-it-herself girl when it comes to hair. I usually color my own hair to cover the grey. The last time I had so-so experience as you can see in my review of L'Oreal Preference Mousse Absolue. But I bought another bottle on sale with coupons. Hopefully, it'll go better the second time around.
I also find myself blow drying my hair more and more to achieve the looks I like. So I joined forces with a few other bloggers for a giveaway hop this month. You can enter to win an
Infiniti Pro Conair Dryer
with plenty of perks. After you enter here, hop over to the other blogs and enter there too for even more amazing prizes.
Infiniti Pro Conair Dryer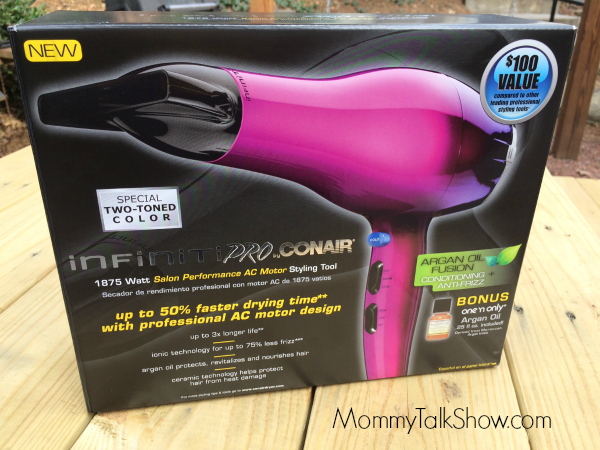 Enter to win the Infinity Conair Pro Blow Dyer by March 17, 2015 at 11:59 a.m. EST and good luck!
a Rafflecopter giveaway

See the rest of the giveaways in the Lucky March Hop event thanks to Leah Says Views and Planet Weidnecht.