As soon as our son A.J. saw the trailer for Hotel Transylvania 2 over the summer, he was captivated. He giggled as the scary characters bumbled their way through raising a vampire grandson to live up to his legacy or scaring the life out of humans. Even though A.J. hasn't seen the first film, he understood the plot and antics that make this Sony Pictures Animation a must-see when it hits theaters Friday, September 25th. Keep reading for a Hotel Transylvania 2 printable and how to win a prize pack for your children.
Hotel Transylvania stars Selena Gomez, Adam Sandler, Mel Brooks, Steve Buscemi, and Andy Samberg lend their voices to this "scary" sequel.
Video: Hotel Transylvania 2 Trailer

Hotel Transylvania 2 joined forces with Goodwill this Halloween season.  Check out the Goodwill website for a ton of how-to videos for crafts, make up, etc. inspired by our the new film.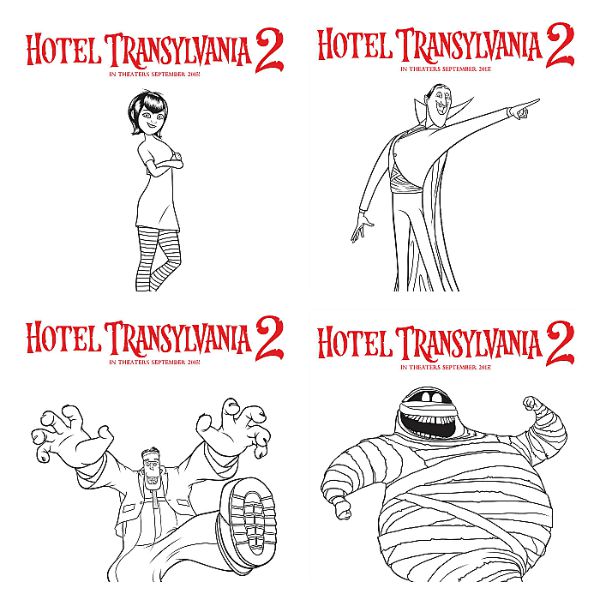 Hotel Transylvania Coloring Sheets
Help your children get to know the characters with this printable coloring sheets featuring
Dracthe grandfather
Hotel Transylvania Prize Pack Giveaway
Enter to win one (1) of five (5) Hotel Transylvania prize packs by October 1, 2015. It includes a cape, stationary set, vampire fangs, blobby putty and activity book. Follow the rafflecopter entries below and good luck!