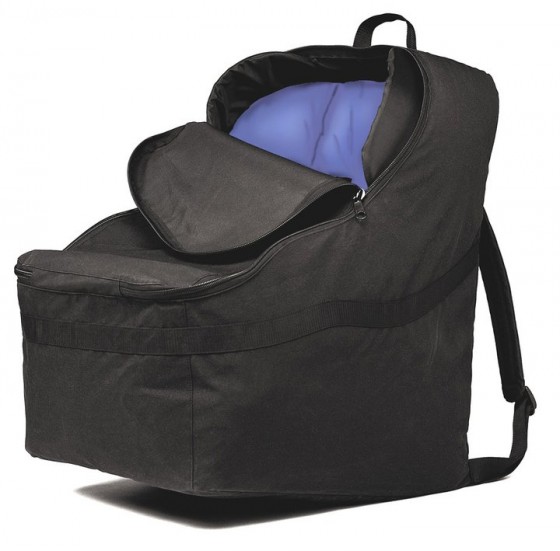 Before we left for the Disney Social Media Moms Celebration in Orlando, Florida last month, I showed you the J.L. Childress Car Seat Travel Bag I bought to protect A.J.'s car seat on the flight. I needed the car seat because I rented a car to get us from the airport to Disney World a day before the conference. It also gave us the flexibility to go grocery shopping instead of eating out every day. My commission-earning Amazon affiliate links are below.
Anyone who flies with kids understands how hard it is to keep your sanity and everything clean. I've seen families put car seats in trash bags when they checked in on flights. But I didn't trust it. I also needed something with wheels since I was traveling solo, juggling the stroller and diaper bag.
I promised to show you how the J.L. Childress Car Seat Travel bag held up in case you're flying this summer, so here's part II of my video review.
J.L. Childress Car Seat Travel Bag Review
Other travel bags by J.L. Childress
Traveling With Car Seats
When A.J. was younger, it was so much easier to strap him in a baby carrier and nurse him for most of the flight. Fast forward two years and I've got a wriggling toddler who requires his own airfare.
I've had some great experiences with flight attendants who've lent a hand when I needed to shift suitcases or feed him a snack.
How have you survived traveling with kids, car seats and their gear?
Headed to Orlando?
Save up to 40% + an extra 10% off with code SUNFUN2018. Book by 11/30, Travel by 3/31/19.